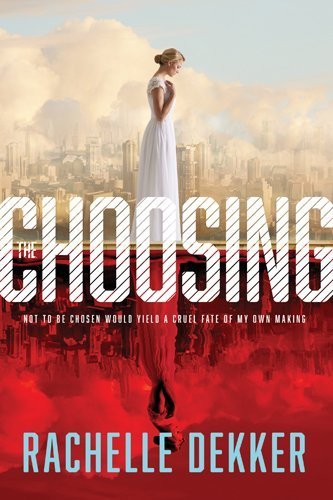 Purchase
The Seer Series #1
Tyndale House Publishers
May 2015
On Sale: May 19, 2015
Featuring: Carrington Hale
464 pages
ISBN: 1496402251
EAN: 9781496402257
Kindle: B00PCK25F6
Paperback / e-Book
Add to Wish List

Paranormal | Inspirational | Young Adult
Like all citizens since the Ruining, Carrington Hale knows the importance of this day. But she never expected the moment she'd spent a lifetime preparing for—her Choosing ceremony—to end in disaster. Ripped from her family, she'll spend her days serving as a Lint, the lowest level of society. She knows it's her duty to follow the true way of the Authority.

But as Carrington begins this nightmare, rumors of rebellion rattle her beliefs. Though the whispers contradict everything she's been told, they resonate deep within.

Then Carrington is offered an unprecedented chance at the life she's always dreamed of, yet she can't shake the feeling that it may be an illusion. With a killer targeting Lints and corruption threatening the highest levels of the Authority, Carrington must uncover the truth before it destroys her.
Awards
Christy Award, Young Adult, July 2016

Seer Series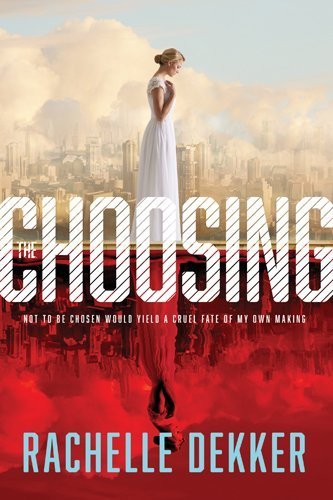 The Choosing
#1.0
Amazon.com | BN.com | | |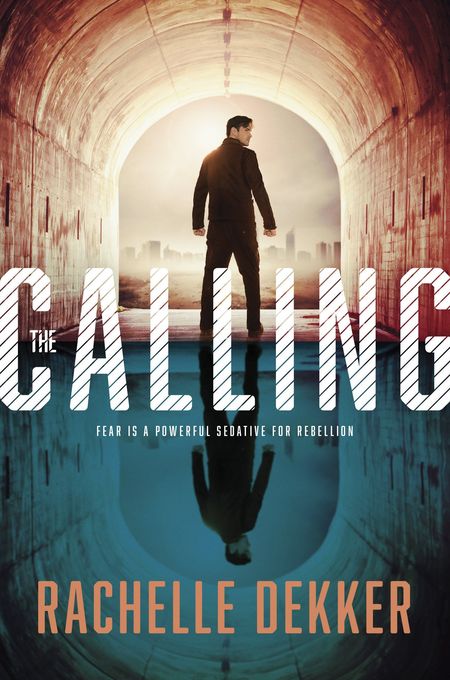 The Calling
#2.0
Amazon.com | BN.com | Apple Books | Kobo | Google Play
Comments
23 comments posted.
Re: The Choosing

Marissa Yip-Young 5-22-15
(Marissa Yip-Young 5:55am May 22, 2015)
Thank you so much Debbie for such a kind review! I'm thrilled to be
seen here at FreshFiction. You guys are awesome!
(Rachelle Dekker 11:02am May 22, 2015)
something learned from my father: It's nice to be important,
but it's more important to be nice.
(John Dallal 11:16am May 22, 2015)
I was the youngest of 3 girls, so that made me a Daddy's
girl. I grew up a good part of my life as a tomboy as well.
My Father taught me so much - more than I could put in this
box!! To narrow down a couple of examples, he taught me
about every tool and their use, as well as different sports
and everything having to do with their games. In keeping
with your theme, he taught me patience. I learned that if
there's a problem or project that I'm working on, have come
to a snag, and can't figure it out, to walk away for a bit,
then come back and try again. It usually works out. The
main thing he taught me is if I learned some bad news
regarding myself, such as a medical test, or have to have a
test run for some reason, for example, not to worry ahead of
time, because it's not going to change anything. It is what
it is. I've lived by that philosophy, have told other
friends the same thing, and they also live by that rule as
well. It saves a lot of grief. I'm looking forward to
reading your book. You have a great role model for
inspiration with your writing. Congratulations on your
book, and I'm sure it's going to do quite well!!
(Peggy Roberson 1:21pm May 22, 2015)
My dad always taught me to always be strong and sometimes
life is really hard and you just take it day by day and deal
with it. I was pretty sick growing up so he always helped me
to focus on the positive. He also taught me how to fish.
I would love to read your book Rachelle.
(Maryann Skaritka 4:07pm May 23, 2015)
My father taught me to work hard and never give up on my dreams.
(Bonnie H 8:51pm May 23, 2015)
be kind to everyone
(Jean Benedict 2:28pm May 24, 2015)
My father taught me to always be honest and to treat everyone like you would want to be treated.
(Joan Thrasher 10:50am May 25, 2015)
My father taught me a lot. The best memory of him teaching
me something is how to sled down a hill without getting
hurt! And it worked!!!! I LOVE my Daddy very much!
(Renae Kelly 5:18pm May 25, 2015)
My father taught me to love to read.
(Renee Grandinetti 9:25pm May 25, 2015)
Sorry, but I don't know much about this genre. And after reading what you
had said about your was touched. Curious about how you get ideas of "the
other world/realm" or whatever you want to call it. I guess I find it hard to
visualize it myself.
(Kantu Malhotra 11:56am May 26, 2015)
A lot to list, but for some reason him teaching me to keep notes is really sticking out today.
(Seanna Yeager 2:50pm May 26, 2015)
Words of wisdom from my father: Save your money, be kind to others, never get in debt, live fully & deeply.
(Nancy Ludvik 5:01pm May 26, 2015)
home repairs and a lot of curse words
(Angela Parrish 5:29pm May 26, 2015)
What I learned from my father was the dark side of alcoholism. I knew
from an early age that I would never drink and mistreat my family.
(Lettetia Elsasser 5:33pm May 26, 2015)
I have learned the beauty of hard work and to always follow my dreams and
never let anything stop me from accomplishing what I want to do!
(Lily Shah 6:06pm May 26, 2015)
I learned how to be a compassionate person.
(Nadine Stacy 7:28pm May 26, 2015)
Same here. Taught to be compassionate and have empathy. He
also taught me the same as far as diving into that we I feared
most.because we only fear the things we din't know about.
Carol L
Lucky4750 (at) aol (dot) com
(Carol Luciano 4:55am May 27, 2015)
My father taught me to have a sense of humor and follow through with my commitments. I love that old man. :)
(Maranda Hymes 5:02am May 27, 2015)
Well, I know this is going to sound bad but .... nothing. He
skipped out when I was very little.
(Val Pearson 7:36pm May 27, 2015)
Taught to me - When in doubt, keep your mouth shut. It usually works.
(Sharon Mitchell 3:15am May 28, 2015)
He taught me to love with all my heart, let the kids Occasionally have cup
cakes for breakfast, if it's been a bad day let your kids love up on you and
all your problems will melt away.
(Hillary Kaltenbach 12:10pm May 28, 2015)
My parents were separated when I was very young, so I did not have a relationship with my dad. He didn't even bother to send me a birthday card or Christmas card.
(Susan Patterson 3:34pm May 28, 2015)
Registered users may leave comments.
Log in or register now!