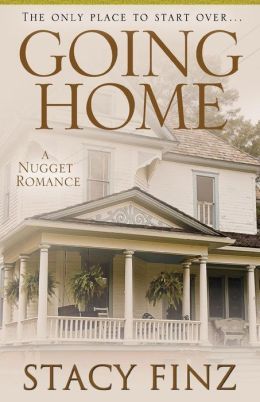 Purchase
Nugget Romance #1
Kensington
October 2014
On Sale: October 1, 2014
Featuring: Maddy Breyer; Rhys Shepard
ISBN: 1601833393
EAN: 9781601833396
Kindle: B00JFABZE6
e-Book
Add to Wish List

The small mountain town of Nugget, California, has a strange way of giving people unexpected reasons to start over-and find the most irresistible chances to fall in love...
Maddy Breyer needs to prove she can make her own life after betrayal blew up her previous happily-ever-after. Staying totally focused on renovating a decrepit mansion into a bed-and-breakfast might help her-and this recession-hit town-finally turn things around. But the mysterious new sheriff is the kind of lawbreaking temptation that's an even bigger challenge to resist...
Detective Rhys Shepard is only back in Nugget long enough to care for his ailing father. He's got a big-city promotion far away from this place that never accepted him. He does not need a sudden crime wave to solve. Or one leggy case of heartbreak stirring up all kinds of trouble and challenging his rules. Which might explain why he's suddenly finding it hard to leave...
Nugget Romance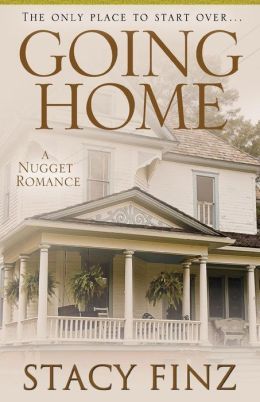 Going Home
#1.0
Kindle | BN.com | Apple Books | Kobo | Google Play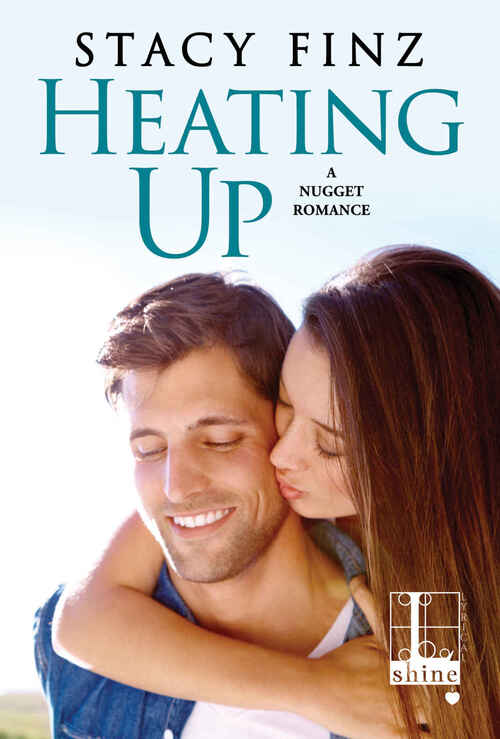 Heating Up
#7.0
Kindle | BN.com | Apple Books | Kobo | Google Play
Comments
14 comments posted.
Re: Going Home

Oh your aunt's cabin sounds like a wonderful place to unwind at... liking your book's blurb! Thanks for sharing!
(Colleen Conklin 12:36pm October 15, 2014)
Thanks, Colleen.
(Stacy Finz 2:15pm October 15, 2014)
I'm always looking for a good love story, sounds wonderful!
(Linda LaPoint 2:40pm October 15, 2014)
sounds intersting
(Angela Parrish 2:57pm October 15, 2014)
This setting sounds ideal and very special. What a delightful
escape.Your book and story would be greatly enjoyed. Best
wishes.
(Sharon Berger 10:51am October 16, 2014)
I have been to what they refer to "green mountains" before,
but never to "rocky mountains," although one day I would
love to head out West and visit our Nephew and his family to
see them. We currently live in a resort town, by a Great
Lake, surrounded by farmland and wooded areas. I consider
myself to be blessed to have found such a slice of Heaven to
be living in, because not only is it beautiful, but whatever
I'm in the mood to do that day, it's either right outside my
door, or a drive of anywhere from 5 to 60 minutes at the
most. Other than to replenish necessities or to go to the
class that I volunteer to teach once a week, the rest of the
time I really don't feel the need to leave my front porch,
because of the woodlands on one side, and the farmland on
the other. There's always wildlife to watch, and we make it
a point to have plenty of birdfeeders out, to keep the birds
happy. It sounds close to the beautiful spot that you spoke
about, minus the mountains. We even have horses that pass
down our dirt road in front of the house!! I'm sure it's
not close to your area out West, but it's still Heaven to
me!! I'm really looking forward to reading your book, and
wish I had a copy of it today, so I could start reading it!!
(Peggy Roberson 11:27am October 16, 2014)
as always a interesting book !
(Ron Frampton 12:52pm October 16, 2014)
This sounds good I'm looking forward to reading it.
Penney
(Penney Wilfort 1:34pm October 16, 2014)
This sounds like such a terrific story and this is just the type of book I prefer reading. I could get into this right now, if I had a copy. Thanks for sharing.
(Linda Luinstra 6:45pm October 16, 2014)
Your aunt's cabin sounds like a wonderful place to spend a summer. Laid back and all the fresh air and greenery. The story seems like it would fit right in. Can't wait to read it.
(Denise Boyd 9:19pm October 16, 2014)
Your aunt's cabin sounds a lot like my family's cabin in
Michigan. I have been going there my whole life. My
grandparents and friends built the place many years ago and it
has always been a place to get away from life and relax, let
your hair down and spent quality time with family. I just
afore my time there and really appreciate it the older I get.
Sounds like a great story and I can't wait to read it. Winning
a copy of your newest novel would be awesome.
(Jen Frederick 11:30pm October 16, 2014)
I love the idea of using the children to come 'rescue' you rather than paddle! That is absolutely brilliant! I love it. That made me chuckle. The cabin and the little town sound so perfect. It'll be exciting to read the book now with all of that scenery planted firmly in the brain now.

From the blurb of the book, it sounds like it's going to be a terrific book and a great series. I added it to my TBR list since it sounds so good and I need a new series! Thank you for the intro. to the book and the information about the cabin and the little town. :D

I hope everyone that should happen to read this has a most excellent day, week, month, and year!

Shelly H
booski24@hotmail.com
(Shelly Hammond 9:17am October 17, 2014)
This sounds like a book I'd love to read! Thanks so much Stacy!!
(Bonnie Capuano 3:16pm October 17, 2014)
What a wonderful book! I enjoy small town stories and have added this one to my TBR list. Thanks for sharing.
(Bonnie H 7:56pm October 19, 2014)
Registered users may leave comments.
Log in or register now!