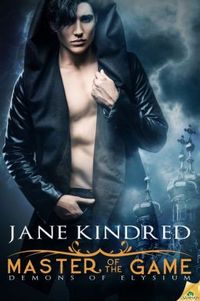 Purchase
Demons of Elysium #3
Samhain Publishing
August 2014
On Sale: August 5, 2014
Featuring: Belphagor
ISBN: 1619220970
EAN: 9781619220973
Kindle: B00JA74K1O
e-Book
Add to Wish List

Love is the ultimate game changer…and this time it's winner take all.
Demons of Elysium, Book 3
Now that his lover is back in his arms, Belphagor is taking his own sweet time to say the words Vasily longs to hear: "You're my boy." And savoring the sweet torture of driving the firespirit into a frenzy of unfulfilled need.
As the undisputed master of Heaven's gaming tables, Belphagor never plays unless he's certain of winning. But this time, political machinations send the game—and Vasily—tumbling to the brink of even his formidable control.
Vasily can't deny enjoying their delightfully edgy play—until the airspirit auctions him off for a night to the one demon with a gift for taking things too far. Seductive Silk, tight-lipped about the end of his relationship with the sweet submissive Phaleg, may also be involved with a new faction threatening the pregnant queen of Heaven.
Belphagor couldn't be less interested in the games angels play, but when angelic and demonic intrigues overlap, he's drawn in against his will. And forced to break his one inviolable rule: Never gamble what you can't afford to lose.
Warning: Contains more than a mouthful of m/m ménage, with intense D/s situations featuring intricate rope work, balaklavas, and a flurry of snow.
Demons of Elysium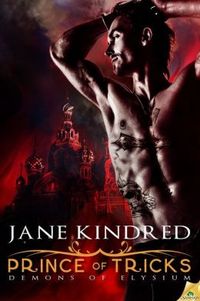 Prince of Tricks
#1.0
Kindle | BN.com | | |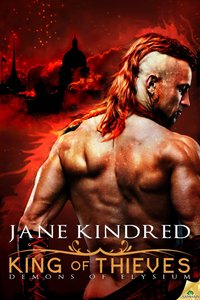 King of Thieves
#2.0
Kindle | BN.com | | |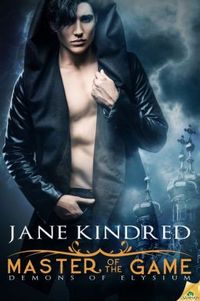 Master of the Game
#3.0
Kindle | BN.com | | |
Comments
2 comments posted.
And you noticed that the games on films died as a genre? Previously,
any more or less large blockbuster was paired with a light "helper" -
usually an ugly arcade or a knee-jerk action. Now the accompanying
products moved closer to the "casual" audience, to mobile platforms.

The gaming industry, of course, has not lost much from such a
transformation, but it upsets me personally. After all, there have always
been good examples like Peter Jackson's King Kong or The Chronicles
of Riddick: Escape From Butcher Bay . In addition, the games are gone,
and the children's desire to be the main character of a good movie -
remains. It is this that successfully exploits Mad Max from Avalanche
Studios. Of course, the developers say that to the genius "Road of
Fury" the game has a very indirect relationship, but we understand
everything with you.
(Daimond Salvadore 6:32pm May 24, 2018)
Originally the game was to be released simultaneously with the film,
but the start was detained: threw her release on legacy platforms,
pulled visuals (although pastgennye roots still sometimes get out) and
polished moments, which press on exhibitions responded negatively.

Nevertheless, the "ears" of the fourth film are here at every step: the
style of cars, the appearance of opponents, the approach to
decorations and in general to the level of violence and insanity. Indeed,
the interaction with the film crew, which Avalanche mentioned in
numerous interviews, is really noticeable . Therefore, the transfer
behind the wheel of the virtual "Interceptor" after watching Blu-ray is
absolutely "seamless".

Gamers got a typical open world under the laws of Ubisoft, although in
fact Warner Bros.. Huge territory, divided into zones, staging story
missions, a crazy number of additional tasks and markers in the
district. Most of the time you'll have to drive around by car, periodically
leaving to smash someone's face or pick up a can of benzak.

The plot of the game is nothing special: we have before us a typical
episode of road-movie, which begins nowhere and ends with nothing.
Max was beaten and robbed of the car, so he had to join forces with a
crazy hunchback named Tinsmith. Together, the characters want to
collect "Masterpiece" - the best car ever created. After the
"Interceptor", of course.

"Masterpiece" - this is not a specific machine, but the conventional
name of your vehicle, which must be meticulously constructed in the
course of the game. "Customization", of course, is more modest than in
Need for Speed , but strictly functional: having hardly got your first
body at the very beginning of the game, you are gradually discovering
new and new modifiers and opportunities. Improve the armor, install
studded wheels, "pump" the exhaust pipe ... It sounds magical, but in
fact there is no creative space.
(Daimond Salvadore 6:33pm May 24, 2018)
Registered users may leave comments.
Log in or register now!