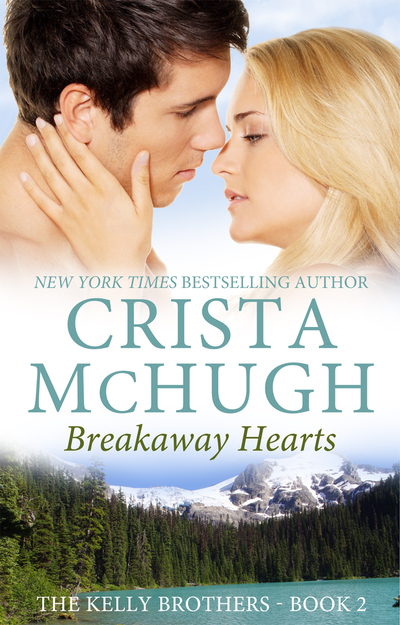 Purchase
Can he melt her frozen heart?
The Kelly Brothers #2
Author Self-Published
February 2014
On Sale: February 3, 2014
Featuring: Hailey Erikson; Ben Kelly
198 pages
ISBN: 1940559928
EAN: 9781940559926
Kindle: B00I6JLEFC
Paperback / e-Book
Add to Wish List

Hockey star Ben Kelly has retreated to his mountain cabin in the ski town of Cascade, BC, to recuperate from a season-ending knee injury and contemplate his future in the NHL. He never expects to run into the one woman who got away. Nine years may have passed, but nothing has dulled the explosive chemistry between them. Now he wants more than just one night.
Hailey Eriksson had Olympic-sized dreams until an accidental pregnancy from a one-night stand halted her ambitions. Her life was shattered when her son died. Nothing will keep her from fulfilling her promise to him to make the Olympic team, especially not the charming Ben Kelly. Unfortunately, he's out of sweep her off her feet this time, and she finds him harder and harder to resist with each passionate kiss. But when he learns about the child he never knew, will their rekindled romance be on thin ice?
Kelly Brothers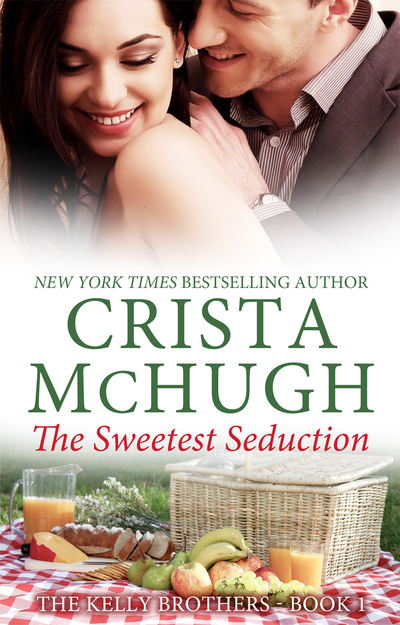 The Sweetest Seduction
#1.0
Amazon.com | BN.com | | |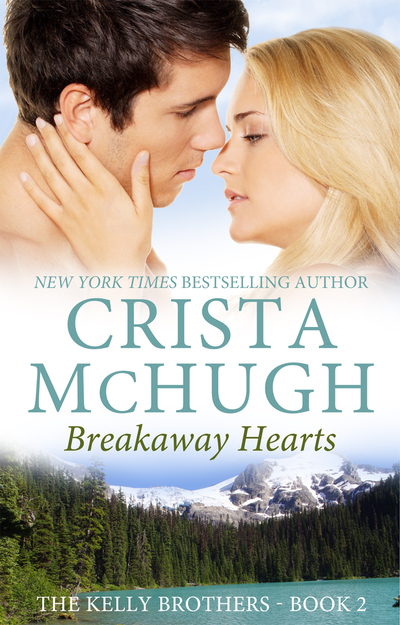 Breakaway Hearts
#2.0
Amazon.com | BN.com | | |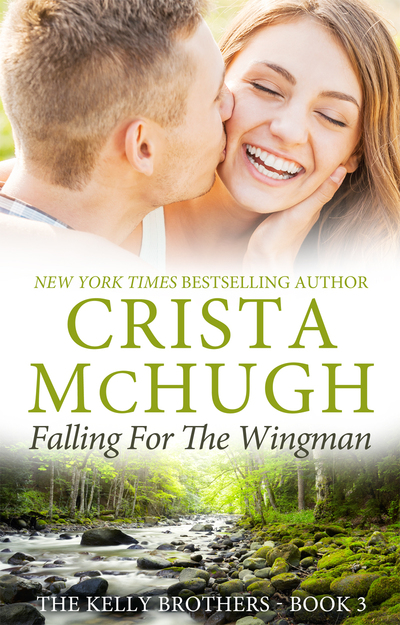 Falling for the Wingman
#3.0
Amazon.com | BN.com | | |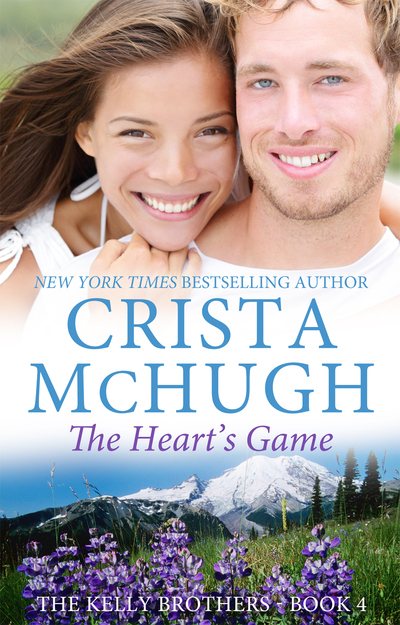 The Heart's Game
#4.0
Kindle | BN.com | | |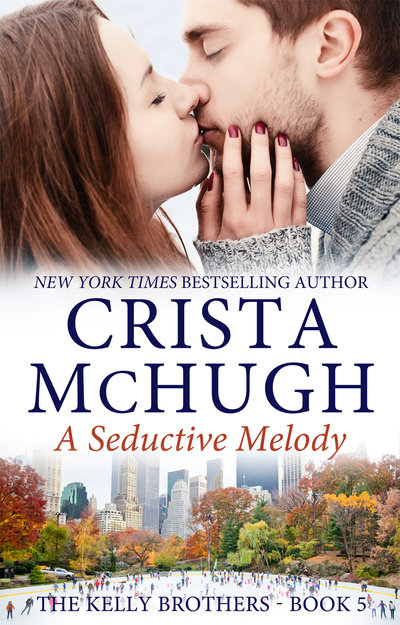 A Seductive Melody
#5.0
Amazon.com | BN.com | | |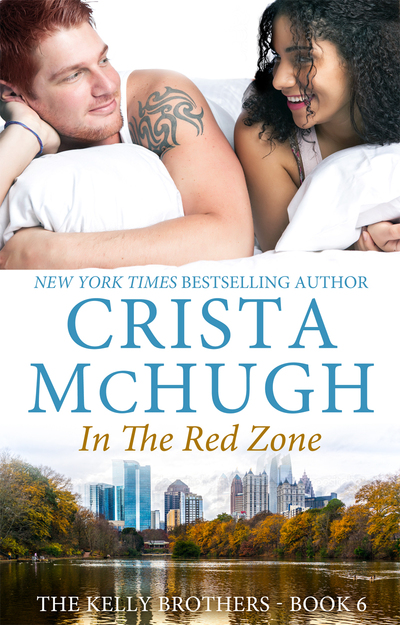 In the Red Zone
#6.0
Kindle | BN.com | | |
Comments
26 comments posted.
Re: Breakaway Hearts

i like i skating, Movies, i can't remember. ice skate
(Kent Cook 1:39pm February 5, 2014)
I love the skating part the most, it is so graceful and beautiful to watch. As for movies about the Olympics I can't think of any at this moment.
(Nancy Wolfe 2:16pm February 5, 2014)
I like the skating competition and the curling. Movie I liked was "The Cutting Edge"
(Jean Patton 2:35pm February 5, 2014)
Skating is one of my fav Winter Olympic sports... also the bob sledding and skiing.
(Colleen Conklin 3:32pm February 5, 2014)
I love watching the Olympic Games. I love the figure skating, ski jumping and the bobsled racing. My favorite movie is Ice Castles. The song "Through The Eyes of Love" from that movie was sung at my wedding.
(Marcy Shuler 5:50pm February 5, 2014)
Well you've already written it. I love hockey! In
1980 I was fifteen years old and I fell in love with Jim
Craig, the goalie for the USA Men's Hockey Team. And I had
never even watched a single game before those Olympics.
Seriously, has there been a greater moment than the Miracle
On Ice? Even the movie is awesome. Well three years later
I started dating my own hockey player and have been married
to him for almost 27 years. I am excited for Men's and
Women's hockey, especially since so many of my Red Wings
will be playing!
(Michelle Whitwam 6:50pm February 5, 2014)
I love skating,it's so graceful to watch. Thanks for a chance to win.
(Linda Hall 10:19pm February 5, 2014)
I love the Olympics. The opening ceremony is fantastic as is the closing. I
watch as much as I can and am amazed by each and every athlete. My
hero would be a down hill skier.
(Melanie Backus 11:00pm February 5, 2014)
I love the figure ice skating in the Olympics.
(Kai Wong 12:14pm February 6, 2014)
I ice skating is my favorite in all the Winter Olympics and this looks like a great book to read! Thank you!!!
(Bonnie Capuano 8:54am February 6, 2014)
I love the inspirational stories and all the ice skating.
(Pam Howell 10:05am February 6, 2014)
We're going to start watching tonight. The skating is my favorite. And believe it or not, I wish they would show more of the curling.
(Sue Farrell 10:41am February 6, 2014)
i love the ice skating on the Olympic i love the opening
ceremony the best it is something to see all the countries
that is involved with it
(Denise Smith 10:47am February 6, 2014)
Can't wait to read!
(Julia Weber 10:53am February 6, 2014)
I am so excited for the Olympics. I can hardly wait. The
Cutting Edge is also one of my all time favorite movies.
(Denise Austin 11:10am February 6, 2014)
I'm looking forward to the Olympics as well, since I've been hooked on them since I was small, and that was a long time ago!! I'll spare you the number of games that I've watched. :-) There are 2 problems for me, though. Where I live, I only get broadcasts from Canada, so I don't know what kind of coverage I'm going to get, although I hold nothing against the Canadian athletes. The other problem is that in Russia, the games are actually 9 hours ahead of time, which is a fact that I don't think many people are aware of. It's going to make viewing a bit rough at times. As for writing a book, I know there have been books written about hockey (your pick, as well as others, and one of my loves) as well as ice skating (one of my other loves). There are a host of other sports that I love in the Olympics, but they wouldn't make for good reading, so I wouldn't even put them down here, so I think I would have to pick Ice Dancing. I think the plot would either be about one partner falling for their partner without the other one realizing it, which happens all the time, or one partner falling for a partner of another Ice Dancing team, which happens occasionally. Whether the teams break up or not is the rest of the story. Your book sounds like a great read, and since I'm a Hockey fan, I know I'll enjoy it!! Let's pray that the Olympics go off without any hitches, and everyone gets home safely.
(Peggy Roberson 11:52am February 6, 2014)
I'm looking forward to watching parts of the Olympics --- especially the skating.
(Anna Speed 11:53am February 6, 2014)
I look forward to reading this book.
(Tina Lechuga 1:01pm February 6, 2014)
I love watching the Olympic, especially the Winter Games.

I loved the Cutting Edge....."toe pick". One of my favorite parts!
(Sue Galuska 1:05pm February 6, 2014)
I have to watch the Cutting Edge again. Haven't watched in a while. Have on tape.
(Sharon Rabner 6:50pm February 6, 2014)
I love to watch the profile pieces on the atheletes - to find
out where they came from and about their families.
(Diane Sallans 7:12pm February 6, 2014)
The ice skating at the Winter Olympics is absolutely
incredible. It's been ages since I watched CUTTING EDGE.
(Mary Preston 5:41am February 7, 2014)
truthfully, all those skiing/sledding/snowboarding events scare me - especially the ski jumping! I can't watch those. I love the background pieces on the host country and on the athletes - all the fabulous sweaters and the internet knitters just buzzing with details. Maybe I'll watch something safe - curling? can't wait to see what the Norway team is wearing!
(Beth Fuller 6:37pm February 7, 2014)
Love skating at the Winter Olympics. Can't remember seeing a movie about skating.
(Carol Woodruff 7:11pm February 7, 2014)
Living in Canada, we always great coverage of the Olympics. It's almost wall-to-wall coverage on multiple stations. I like learning more about the athletes competing and hearing about the obstacles they have to overcome to become elite athletes. I love watching all the sports, from the more mainstream ones like figure skating and skiing to the less well known luge and bobsledding. But my absolute favorites are hockey and curling. So my Olympic movie will have to star a hockey player. I can't really think of a Olympic themed movie, the closest one is Mighty Ducks 2 where the hockey team competed in the Junior Goodwill Games.
(Anita H 5:21am February 8, 2014)
Well, I was looking forward to the Ice Dancing and Ice
Skating and they were amazing to watch on TV. The Half Pike
Snowboarding was thrilling and my breath caught as a few took
spills and tried again. To read about athletes at their peak
performance trying to reach a goal is thrilling.
(Alyson Widen 6:34pm February 25, 2014)
Registered users may leave comments.
Log in or register now!