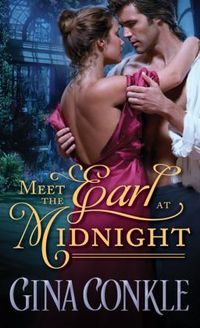 Purchase
Meet the Earl at Midnight
Gina Conkle
What drove the brilliant recluse to meet her at midnight?
Midnight Meetings #1
Sourcebooks Casablanca
May 2014
On Sale: May 1, 2014
Featuring: Lord Edward Sanford; Lydia Montgomery
352 pages
ISBN: 1402294271
EAN: 9781402294273
Kindle: B00HUTVG02
Paperback / e-Book
Add to Wish List

1768...
A deadline looms for Lord Edward Sanford, Earl of Greenwich. He needs an heir quickly. The hasty offering of Lydia Montgomery, an on-the-shelf woman, works. But, Lydia has plans of her own, secret plans that don't involve a man. Their agreement, forged in moonlight, soon changes in the light of day.
Edward discovers Lydia's a woman with a past, which only adds to their distracting chemistry. Even worse, the impertinent woman insinuates herself in his scientific work: the domain where no woman should mix. Lydia's diagrams and illustrations speak volumes...of his work to the outside world and hers to London's art world - a place reserved for men only.
But, new found fame makes a tangled mess. Will their greatest discovery be each other before time runs out?
Videos
Midnight Meetings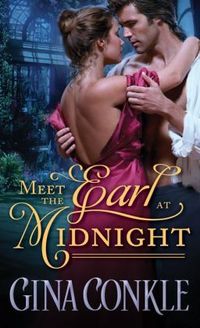 Meet the Earl at Midnight
#1.0
Amazon.com | BN.com | | |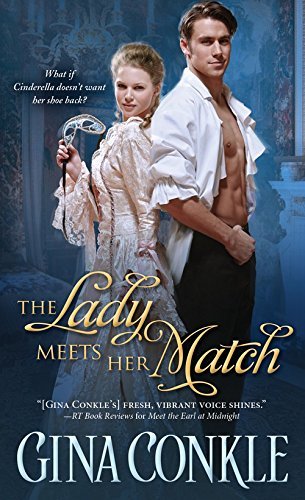 The Lady Meets Her Match
#2.0
Amazon.com | BN.com | | |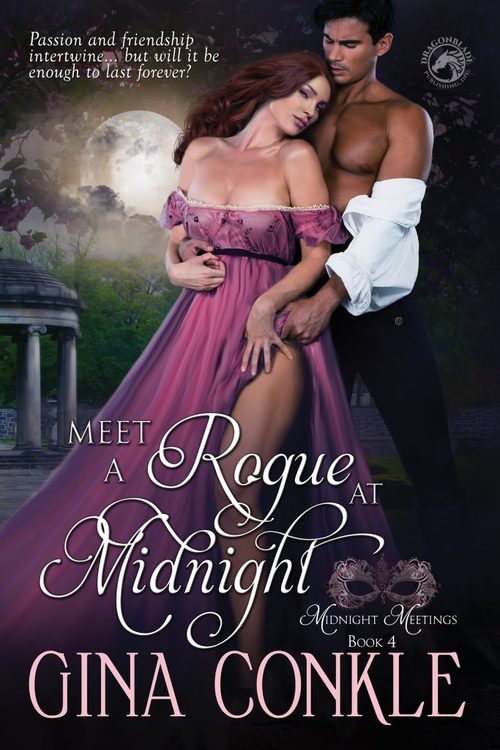 Meet a Rogue at Midnight
#4.0
Kindle | | | |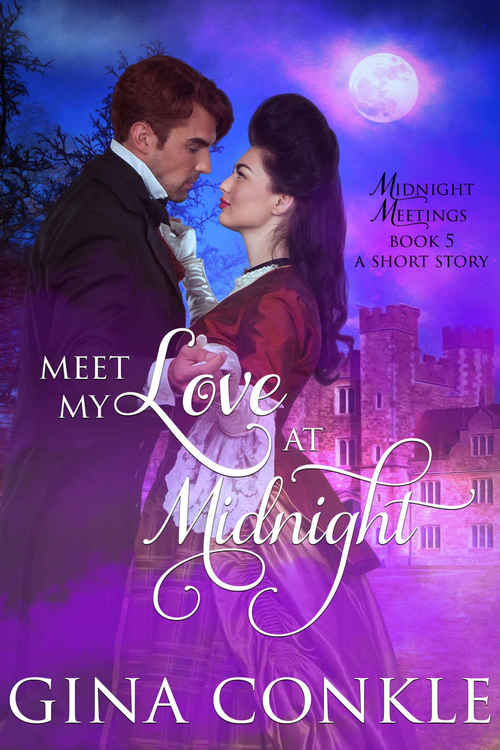 Meet My Love at Midnight
#5.0
Kindle | | | |
Comments
39 comments posted.
The one tradition we had every year was my Mom baking her famous Christmas cookies. They were very time consuming, considering this recipe, which had been passed down to her, took 2 days to make!! When I got to be old enough, I would help her make them, and once she came down with Alzheimer's, I continued to bake them, and I still bake them to this day, and pass some of them around to family and friends for the Holidays. It has now become my tradition, even though I unfortunately don't have children of my own, but consider it to be my "heavenly" bond with my Mom every year. I also enjoy making them, unlike my lazy Sisters!! lol Have a wonderful Christmas, and a Happy New Year!!
(Peggy Roberson 7:57am December 18, 2013)
My Mom always started baking a lot of different Christmas cookies in mid November and hiding them all over the house. Now the only cookie we still make is chocolate chip cookies, which was always our favorite. As we open our presents we are also eating these cookies.
(Carol Woodruff 11:02am December 18, 2013)
Hi Peggy and Carol,
How sweet to carry on the cookie tradition from your moms.
My mom's big thing was to put the tree up the Saturday after
Thanksgiving. Sometimes she'd bake, sometimes she didn't.
But, we could always count on a month of Christmas tree
lights and festive decor. Even with all the kids grown, she
still does this. I like the tradition the two of you are
doing: yummy cookies!! Makes me want to bake something. :-)
Merry Christmas and Happy New Year!
Gina
(Gina Conkle 1:23pm December 18, 2013)
My mom would always make a turkey salad for Christmas. She no
longer does it but my sisters still do. This makes me wonder
if I should start a tradition with my children too. Cookies
sound like a great idea!
(Alyn Yang 9:29pm December 18, 2013)
It's not weird to me or to most of the people on this blog,
but every Christmas there was at least one book in our
stockings. Some of my friends thought it was totally bizarre
that I was thrilled.

Santa has continued that tradition with my kids.
(Glenda Martillotti 12:53pm December 19, 2013)
A tradition I have carried down to my children and now grand-child is to go look at Christmas tree lights on Christmas Eve.
(Denise Austin 1:26pm December 19, 2013)
Best thing about Christmas Eve was attending the church service and then coming home and opening ONE gift and then packing the kids off to bed and putting out the presents. Sometimes we would share a meal with other family members first, sometimes we would celebrate with friends after, but it always starts with the service at church.
(Marcia Berbeza 10:07pm December 19, 2013)
One tradition we have is to hand the gifts out one at a time, allowing each to be enjoyed by everyone before the next one is opened.
(Janie McGaugh 12:21pm December 20, 2013)
We would always drive around the surrounding area and enjoy the holiday lights and decorations!
(Cate Sparks 6:03am December 20, 2013)
HI
My sister and I send the same card every year. It's not signed. It really started out as a joke. Years ago I received a beautiful card with no name--she forgot to sign it. This year I put it in a large envelope and sent it to her family. Next year she will send it back to me. This has been going on for about twenty-five years. Merry Christmas!!
(Sharon Extine 1:08pm December 20, 2013)
Hi Gina!

Best wishes for a Merry Christmas! The one tradition our family has is for the youngest person in attendance put the star on top of our Christmas tree! We started doing it the year my older son was born (December 6th) because we were so excited he was finally home with us. He had been born prematurely by two weeks (but weighed in at 9 lbs. 9 oz.) and had a problem with his lungs when he was born so had to stay in the hospital for a while. Don't worry - this year he celebrated his 41st birthday and is over 6 feet tall (to my 5 feet, 2 inches!). We still have the picture I took showing my husband lifting him up and "helping" him with the star!

The only problem we ever had was when my younger son (who wasn't expected to make it) showed up on the doorstep (thanks to a friend giving him a ride from Charleston, SC were he was going to The Citadel after his flight was cancelled because of a snow storm at secondary designation) just in time to put the star on the tree! I have a picture that year of him tipping the tree over (he takes after be and is "under-tall" at least compared to my husband and other son!

Even after all these years we still laugh every Christmas Eve when the star is going up! Yes, both my sons have carried on our tradition and we always enjoy seeing our youngest grandchild putting the star up to celebrate the holiday!
(Jeanne Miro 10:10pm December 22, 2013)
My mother usually has me wrap the gifts so every year since
I was 6 she has tried to keep one of my gifts aside so that
she can surprise me. And every year she forgets where she
puts it so when my birthday comes around I get the gift from
christmas as a bonus. One year she actually rememebered
where she put the gift and put in ON the tree half wrapped
in christmas paper and half in birthday paper.
(Tina Ullrich 6:01pm December 29, 2013)
As long as HE is the Viking, Gina won't say "No"... and neither will I. heheheee.... :D
(Jk Vaid 4:19pm May 22, 2014)
Send the "Tall, Viking-Blonde(optional),and Mysterious/Rich (mandatory)" my way, pls. ;)
(Joy Johnson 4:22pm May 22, 2014)
I'll take tall blonde and Viking and/or a scarred, snarky
hero! So many book heroes to choose from and so much romance
to read! Thanks for stopping by the blog ladies! :-D
(Gina Conkle 5:00pm May 22, 2014)
Love tall, dark, and mysterious.
(Lynne Mauro 7:12pm May 22, 2014)
Hi Lynne, I love a man who can surprise me. I want to know
what's behind the hat pulled low and the collar flipped high.
Thanks for stopping by today and reading the blog.
Have a great day-
Gina
(Gina Conkle 9:13pm May 22, 2014)
I've never made a major sacrifice.
(Janie McGaugh 10:22pm May 22, 2014)
During our first year of marriage my hubby decided to attend a six month lineman school (learning how to climb power poles) about 300 miles north of where we lived. While he was up north I continued to work full time and every other weekend we'd meet halfway between us for about 36 hours. It wasn't easy or fun for me, but I knew it was something he really wanted to do.
(Marcy Shuler 10:59pm May 22, 2014)
My freedom. My husband's side of the family is still of the
belief that women have no say in anything. My husband
doesn't have the same belief but it's hard on me when we
visit his relatives and I have to listen to them tell me how
to live my life, what to cook, how to cook it, even when to
sleep! After 7 years of having to deal with their
expectations, I have finally started to fight for my rights
and they do not like it at all.
(Alyn Yang 11:27pm May 22, 2014)
Okay, you asked 2 questions.. Here goes....
How Do You Like Tall, Dark, and Mysterious?..If he is
Scotish, and Adrian Paul.. send him my way.. but if he is
not Adrian Paul then he would have to be able to support me
and make me laugh. Got any of them?!!

Have you ever had to sacrifice something for someone you
loved? I think each of us has probably done this once in
our lives, in our own opinion. As parents we do to take
care of our children, as well as children taking care of
parent when they get older. But for what I believe you are
asking, IF I really loved the person I don't see it as
giving up something. As the possibility that they are going
to give up something for me just makes it a compromise.
(Tina Ullrich 12:04pm May 23, 2014)
Married 34 years to the same person. There is bound to be giving up on both sides. How else could it work?? When I came home from my volunteer time tonight, I had wanted to watch a show. My husband still had 30 minutes in a movie he was watching. I had to sacrifice
my show.
Seriously though, we all must do it.
(Lisa Hutson 1:48am May 23, 2014)
my husband is 7 years older then me a few years ago my
mother in law said to me that she didnt want me to take
this the wrong way but she said my husband married me
because he thought he could control me and mold me into what
he wanted i asked him this he said no it isnt over the last
16 years i think i showed him that isnt going to happen lol
(Denise Smith 4:26am May 23, 2014)
i have sacrifice alot over the years we have a autistic child
i an a stay at home mom because i have to be so yes that is a
sacrifice.
(Denise Smith 4:29am May 23, 2014)
Oh yes, tall dark and mysterious is wonderful!!!! Love your cover and can't wait to read this book! Thanks Gina!!!
(Bonnie Capuano 9:00am May 23, 2014)
Yes. As it turned out, I had to sacrifice my Family for my
Husband. That, in itself, is a long story, but slowly some
of them are coming around. I've been put in the same boat
as my Husband, and I feel that its' their loss, so now I'm
act much happier that I'm not caught up in the vortex of
Family politics, especially mine, which were getting quite
involved!! I've moved over 200 miles away, due to
circumstances beyond my control, and now that I'm not in the
mix, they're coming to their senses, and see that we're also
an asset to the Family, but now I'm leery about being a part
of their game. I've been hurt too deeply, so I'm taking
things very slowly, until I'm sure their intentions are
genuine. Your book sounds like it'll be a great, page-
turner, and the perfect read for Spring. I love the cover,
and love the plot as well. Congratulations on your book!!
(Peggy Roberson 9:43am May 23, 2014)
Hi Ladies,
thanks for sharing the mix of heroes who've grabbed you and
the unselfish things you've done in life for people you
love. Love also means expressing what you need as well. I
remember when Brian and I were in our second year of
marriage, he took on a job for a commercial cleaning
company. He had to work some long, awful hours and was
sometimes under-staffed. Some nights I volunteered to go
with him and help just because I knew how arduous the work
was and because I wanted to be with him. That, I think, was
the beginning of the twenty-something year old bride
learning what it meant to really love her husband
(Gina Conkle 10:15am May 23, 2014)
Love the idea of all the serendipity that played a part in your story. I love the idea of serendipity. Your book sounds great. Thanks for this chance. I am VERY fortunate in that I've never really had to make anything that I considered a sacrifice in my life. But I truly respect those that do.
(Nancy Reynolds 10:44am May 23, 2014)
I'm sure I have at some point, but nothing huge. I think
everyone sacrifices small things for the ones they love.
(Karin Anderson 11:07am May 23, 2014)
Sounds great, will have to add this to my TBR list.
(Deb Diem 11:47am May 23, 2014)
I haven't had to make any real sacrifices. I think everyone makes small ones like Karin above says.
(Pam Howell 11:52am May 23, 2014)
No, I can't remember making any big sacrifices, maybe little one but not big ones. Perhaps in the long run, I didn't consider them important.
(Anna Speed 11:53am May 23, 2014)
not a specific thing--I did have to move to another state when
I got married. but that wasn't a sacrifice.
(Denise Holcomb 2:15pm May 23, 2014)
Not really.
(Denise Austin 5:12pm May 23, 2014)
Have I sacrifice , most people give up a little of themselves
for loved ones, they are called mothers.
(Deb Pelletier 8:43pm May 23, 2014)
Everything I can think of wasn't really a sacrifice even tho I
did give up some things.
(Diane Sallans 8:58pm May 23, 2014)
did have to give up freedom/my own place to take care of my
mom.
(Stacey Smith 9:43pm May 23, 2014)
Yes, but nothing that wasn't worth it.
(Glenda Martillotti 11:48pm May 23, 2014)
What a great book! Lovely cover. Your serendipity was very interesting. Thanks for sharing.
(Bonnie H 12:27pm May 28, 2014)
Registered users may leave comments.
Log in or register now!