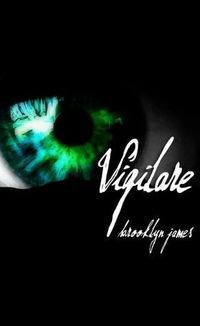 Purchase
Where One System Fails, Another Never Gives Up!
Vigilare #1
Arena Books
October 2011
On Sale: October 12, 2011
Featuring: Detective Gina DeLuca; Detective Tony Gronkowski
260 pages
ISBN: 1466402113
EAN: 9781466402119
Kindle: B005W4YEEC
Paperback / e-Book
Add to Wish List

Where One System Fails, Another Never Gives Up!
Detectives Gina DeLuca and Tony Gronkowski investigate a string of murders among Vanguard's most loathsome population, rapists and pedophiles. With fed up citizens, the city is on the verge of a vigilante uprising in support of their seemingly superhuman Vigilare with the sparkling emerald green eyes. Friend or foe, Vanguard Police Department has a job to do in bringing the vigilant one to justice, causing their own internal battle with right and wrong, immoral and just. Following their leads, Detectives DeLuca and Gronkowski find themselves pulled into a mysterious world of super blood and super powers, and closer to the Vigilare than ever expected.
It's a race to the finish between Detectives DeLuca and Gronkowski and the Vigilare to figure out who she is and why she exists. The first series in a Trilogy. Vigilare-the one who watches over- comes to light.
Vigilare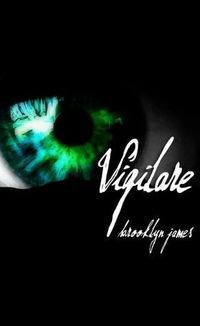 Vigilare
#1.0
Amazon.com | BN.com | | |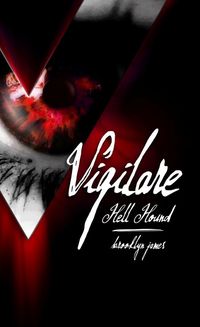 Vigilare: Hell Hound
#2.0
Amazon.com | BN.com | | |
Comments
27 comments posted.
Re: Vigilare

I don't think a heroine can be too tough. I love seeing a strong woman in books and movies. I love it to though when the guy helps the woman, when they work together :)
Your book sounds great! Looking forward to reading it.
(MaDonna Lemmen 12:50pm April 7, 2012)
I love a strong herione but i agree she has to be soft when it.
Counts.
(Lisa Kendall 1:12am April 7, 2012)
I wouldn't want to see a female lead be tough in a mean way or one that put
down others. I am reading a book now with a heroine with a big chip in her
shoulder. It is almost too much. If anyone tries to help or even be nice to
her, she jumps down their throat. She is pushing the limit, but of course part
of the story is her discovering she doesn't have to be on the defensive all the
time.
I think women have been held back for so long they seem to be bursting out
now. Being the quiet, little woman waiting to be saved is an image we will no
longer accept. The reality is that it wasn't true very often in history and isn't
true now. There are many capable women out there and men have been
threatened by them. Looking at women in leadership roles and the response
to them is an indication. If they take an action a male would, they are pushy.
If they are assertive, they are bitches. If they are introspective or
compassionate, they are hormonal.
Only secure men can accept women as equals and it doesn't look like there
are enough of those around.
thanks for an interesting post.
(Patricia Barraclough 1:31am April 7, 2012)
she has to be strong but not to other wise the guys wouldn't to be with her
(Patricia Kasner 2:07am April 7, 2012)
I think a heroine would be too tough if she acts too unkindly to everyone around
her for no logical reason. If she were to have some type of abusive past, then it
might be understandable. Otherwise, I love strong heroines who have that
certain soft spot that makes them human. :)
(Hyunjin Jeon 2:17am April 7, 2012)
I like a strong woman and one that knows how to take control when needed, yet show a softer side at times too.
(Bonnie Capuano 7:30am April 7, 2012)
I think a heroine is too tough is she cannot be flexible.
(Mary Preston 8:34am April 7, 2012)
I don't see what Katniss and your lead have in common.
(Molly Wilsbacher 10:12am April 7, 2012)
I don't mind tough, but I don't want role reversals, where the guy is weak. The great thing about your reference to Hunger Games is both are heros. Peta has one goal, to get Katniss out alive, even if it means his death. That is a much being a hero as Katniss. Both represent rebelling against the capital.
(Pam Howell 12:24pm April 7, 2012)
Women today have to be tough/strong in order to survive so I don't think there is any such thing as "too tough". How else could we deal with everything that is thrown our way? There will always be people that think differently than you and even those that call strength weakness. Write/be who you are comfortable with and screw the rest. :)
Good luck and happy writing!
(Tracie Travis 12:31pm April 7, 2012)
Sometimes a woman that is too tough will push men away from her because a man needs to feel manly. We need to be able to survive on our own but we don't want to make our men feel inadequate.
(Kathleen Yohanna 12:51pm April 7, 2012)
i agree i dont think she should be to tough. women need to be tough today but i still think men want to be able to feel like they are the man in a relationship. i really love your books thanks for the oppertunity to enetr to win this great book!!!
(Denise Smith 1:32pm April 7, 2012)
I appreciate a strong heroine and am thrilled that we find more of them in fiction now. However, I want them to be able to accept help when they need it just like what I want from the heroes I read about.
(G. Bisbjerg 2:00pm April 7, 2012)
Sounds like a great combination of talents for a heroine.
Blessings,
Marjorie
(Marjorie Carmony 2:16pm April 7, 2012)
Wow! Thanks so much for taking the time to comment. I am enjoying your opinions. Good points here! I agree that a heroine does not have to be mean or unkind to others in her pursuit to be competent and successful. And yes, flexibility is a must for our heroines, as humility is a true asset in knowing we are not always right :) And that there are other ways to do things...heroines are never above being taught and accepting wisdom.

I love that many of you mentioned enjoying strong female leads and that you like them to work alongside the male leads...helping one another. That's what it's all about, right? In any relationship, be it friendship, family and/or a lover, it should be a team. A team is stronger than any one of its individual parts. Many of you brought up the fact that men still want to feel like men and be needed. I agree one-hundred-percent! And I feel, as women...our heroines want the same. Everybody, regardless of how strong and capable, needs a soft place to fall, even if only for a little while. And what better place than the comforting, encouraging, strong arms of a beautiful man. Especially if he wants/needs to do that for us to feel as though he is fulfilling his destiny.

I say beautiful man because it reminds me of my beau. The first time I told him he was beautiful, he said, "I don't know that I've ever been called beautiful. Can men be beautiful?" To which I replied, "Oh yeah. They're rare, but there are some beautiful men, baby." I know some folks may think calling a man beautiful sounds strange. Men are handsome, not beautiful, some may say. To me a beautiful man is an extraordinary man. He's not beautiful just because of his looks. He's beautiful because of who he is. A man is beautiful to me when he is strong enough to hold me when I need to be held and secure enough to let me hold him when the need arrises. Do you think men can be beautiful? What a makes a man beautiful to you?
(Brookly James 2:44pm April 7, 2012)
It's never too tough so long as she knows when the tough has to step back and the women comes through. The same goes for the man. It's there and we know how and when to use it. :)
This book sounds Fantastic! Thanks
(Margie Gagarin 3:38pm April 7, 2012)
I don't mind reading about a tough, strong heroine since it's not unusual, since roles have changed over the years, with women holding jobs previously held by men and as single parent head of households. It's always nice to discover she may have a soft side, somewhere, that comes out in the story.
I do think a man can be beautiful in many ways. Being helpful, loving, kind, considerate and thoughtful with gentleman mannerisms shown toward his partner. Yes, Extraordinary=Beautiful!
This sounds like a great book!
(Linda Luinstra 4:26pm April 7, 2012)
I think that every Heroine should have their strengths, as every woman does have their strengths in real life - we all feel the need to be self-sufficient, should we have to take care of ourselves if in a relationship, or if we are ready to take that leap of going off on our own. However, there is a thing as overdoing such a thing which makes a Woman begin to appear way too manly, and as such, unapproachable and almost in bad taste. It's fine to have those qualities, but men prefer to see the soft side, and I know I have that "butchy" side of me, but feel so much better and more comfortable in my skin when I can let my sexy side out, so to speak. Perhaps sexy wouldn't exactly be the right term, but you get the idea. Sexy or tender side, that shows she's more of a woman, but yet can take control of a situation should the need arise. To me, that's the ultimate woman or heroine!!
(Peggy Roberson 4:28pm April 7, 2012)
I like strong characters, so a heroine can be tough or not.
(Alyson Widen 5:24pm April 7, 2012)
I like strong female characters. They can have soft moments and be sensitive but I don't like characters who won't stand up for themselves.
(Amber Hall 6:43pm April 7, 2012)
I enjoy having a strong feminine lead.
(Pam Scott 6:53pm April 7, 2012)
I like strong female characters that are also smart. Your books sound great.
(Tammy Yenalavitch 7:39pm April 7, 2012)
I agree, a woman does not have to over extend her toughness as though she is compensating for something. It's kind of like the old adage that there is no need to tell someone how good you are, let them find out for themselves through your actions, as actions always speak louder than words.

I love a heroine who is witty and charming, even feminine, yet carries herself with a subtle confidence. Like my Gina, in Vigilare...one would definitely notice her when she walks into a room. Not by the volume of her voice or the beauty of her presence, but by the cadence of her walk.

It reminds me of one of my favorite poems by Maya Angelou, Phenomenal Woman. It's so good, I have to share, at least the first stanza:

"Pretty women wonder where my secret lies,
I'm not cute or built to suit a fashion model's size.
But when I start to tell them,
They think I'm telling lies.
I say:
It's in the reach of my arms,
The span of my hips.
The stride of my step,
The curl of my lips.
I'm a woman,
Phenomenally.
Phenomenal woman,
That's me."
(Brookly James 8:48pm April 7, 2012)
A heroine can never be too tough and when she meets her love in the story then she can bring out the woman .
(Ann Thaxton 9:01am April 8, 2012)
Our heroines are always going to be tough but down to eather in our eyes. This is how we want them.. This sounds like a great read
(Diane Castiglione 12:26pm April 8, 2012)
Thank you for your post, Brooklyn.

Can a woman be too tough for her culture? Yes. But can she be too tough in dealing with the hardships, challenges, injustices, and dangers she must confront? No! And that applies in both fiction and real life.

Good luck with the release of "Vigilare: Hell Hound".
(Mary Anne Landers 1:18pm April 8, 2012)
Sounds like it's going to be a great book! Women have been dominated by men for a long time. It is time to show a tough woman who knows what she wants, even if it's not a turn on to a man. One of the titles I love-isn't from a book but movie that would have made a great book and it is "Enough."
(Theresa Smith 9:37pm April 9, 2012)
Registered users may leave comments.
Log in or register now!