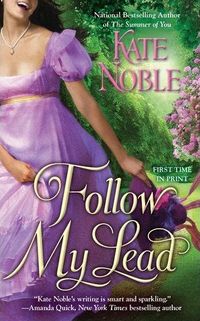 Purchase
Berkley
May 2011
On Sale: May 3, 2011
Featuring: Winnifred Crane; Jason Cummings
384 pages
ISBN: 0425241513
EAN: 9780425241516
Paperback
Add to Wish List

Jason Cummings, Duke of Rayne is feeling the weight of his responsibilities - one of which is to get married. Being the most sought after bachelor in London can be trying, so who can blame him if he seeks refuge from the voracious hordes of young debutantes at the decidedly female-free Historical Society? Female-free, that is, until Winnifred Crane marches up to the door, demanding entrance.
Despite her prowess as a historian, Winn is denied membership the Society. So she daringly offers an unusual bargain: if she can prove the authenticity of a certain painting, she'll be granted recognition, fame, and respect. But to do that, she must go abroad. And to go abroad, she must have an escort, even a stubbornly unwilling one...
Jason has no desire to accompany Winn on her adventure across Europe, but even he is not immune to Winn's passion for her profession. As the journey proves more difficult than planned, they must work together to stay one step ahead of their rivals.... and the closer they get to the proof Winn seeks, the closer she and Jason become. But as their adventure turns dangerous, can Jason keep this headstrong bluestocking safe? And what will become of their growing bond when the adventure ends?
Comments
13 comments posted.
Re: Follow My Lead

The one book I've read recently and can't get out of my mind is Roses by Leila Meacham. Although the book is a bit longer than the normal novel (around 500 pages), don't let it stop you. It was a real page turner, and I couldn't put it down!! Leila had a way of making the characters in the book come so alive, and I got so swept up in the story line, that I finished the book in a couple of days. I still recommend this book to everyone I talk to. I laughed in parts, and cried in others. She is truly a master storyteller. Your book sounds like it will make a very interesting read. Congratulations and best of luck with this book and your future endeavors. It sounds like you have a great insight when in comes to writing, and I'm looking forward to reading your book!!
(Peggy Roberson 9:53am May 5, 2011)
I like Friends to Lovers. One of my first romances was It's in His Kiss by Julia Quinn and it's about friends who become lovers...

Btw, I just finished reading Compromised and I love both heroines in it... :) Can't help loving smart heroines... :)
(May Pau 10:00am May 5, 2011)
I like the second chance romances---everybody deserves a second chance.
(Sue Farrell 12:04pm May 5, 2011)
One of my favorite tropes is the boy next door or the best
friend's older brother. I don't know why, but those just get
me every time.

And I loved the Sherbrooke Bride.
(Saranna DeWylde 1:29pm May 5, 2011)
Thank you for your post, Kate.

Of the four tropes you mentioned, I can read romances that revolve around all but marriage of convenience. I hope I don't get in trouble for saying this, but to me there's nothing romantic about legalized prostitution. Consider the value of romantic love in cultures where arranged marriages are common, and what life is like for women there.

I've never read of any historical examples of such marriages that led to true love. At least, not between the husband and wife.

I'm a great believer in love that occurs naturally, willingly. That's the only kind that can stand up to my favorite trope: love vs. fate.

It's thrilling to read of love so powerful it causes those who feel it to overcome great obstacles, brave terrifying dangers, and endure painful hardships. Often they have to break the rules and defy authority. They must learn to think and act outside of the box to reach the fulfillment of their love.

They grow and change in the process; so does their love. If the focal characters are not true heroes and heroines at the start, they are by the end.

How I wish there were more romances like this on the market! Since there aren't, what do I do? You guessed it. I write my own.

Good luck with "Follow My Lead".
(Mary Anne Landers 2:21pm May 5, 2011)
Congrats on the new release, Kate. I'm a huge of revenge and amnesia stories.
(Jane Cheung 5:51pm May 5, 2011)
One of my favorite romances? Julie Garwood's Saving Grace
Or any of her books.
(Diane Sadler 6:43pm May 5, 2011)
My favorite is "enemies to lovers" and I still love to see "Much Ado About Nothing".
(Carol Drummond 6:47pm May 5, 2011)
Good luck with your book!
(Brenda Rupp 10:27pm May 5, 2011)
Friends to lovers. That's my story over and over and I never get tired of it.
(Molly Wilsbacher 11:34pm May 5, 2011)
I love my heroes, be them male or female. When one can give security to the other it's sweet. It's along my role in my family. I'm the fixer. Ever since I got a license and started driving Mom to doctors between college classes, I've fixed the problems. My brother was a fireman, so maybe that was part of it. Of course he used to have the role of little sister's car broke down, come and get me and fix the car until he got sick and those roles were reversed and I was the only person in the family who wasn't afraid to bully him into doing what needed done (usually doctor's appointments). I'm barely above five feet tall and I had to bully the 6'-3" tall older brother I had always looked up to. Until then he was on his own and had been since moving out on his own at 17.

So I love the strong heroes.
(Christina Harrison 11:19am May 6, 2011)
I love the friends to lovers trope. I think it applies to most of the marriages I know about. It definitely applies to my parents. My mother was trying to get the attention of my father's best friend's brother when she was 14 and my father 16. When that didn't work out, my parents became a couple though his mother thought he really could have done better, and held that against my mother for over 40 years (a slight class difference.) A friend from school married one of our classmates, as did my sister, my one brother married one of my sister's classmates, and the other one of his work female co-workers. As for me, I'm still hoping.
(Sigrun Schulz 2:06am May 7, 2011)
Mine would be enemies to lovers probably, although... ALL the SHERBROOK BRIDE series is a favorite of mine and I have all of them. I kind of like the one where the 2 people kinda accidently fall together. My favorite example if this is A KNIGHT IN SHINING ARMOUR by Jude Deverauex, which I've read about a hundred times. LOL
Actually that's kinda how my hubby and I hooked up, we just sort of accidently got thrown together and that was that. We are still on our "first date" after 27 years of marriage. :)
(Amy Conley 3:57am May 9, 2011)
Registered users may leave comments.
Log in or register now!