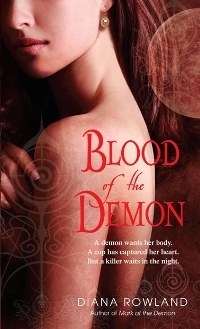 Purchase
A demon wants her body. A cop has captured her heart. But a killer waits in the night.
Kara Gillian Series
Bantam
March 2010
On Sale: February 23, 2010
Featuring: Kara Gillian
384 pages
ISBN: 055359236X
EAN: 9780553592368
Kindle: B0030DHPHA
Mass Market Paperback / e-Book
Add to Wish List

Mystery Police Procedural | Fantasy Urban
BETWEEN HEAVEN AND HELL, MAN AND DEMON, SHE'S ABOUT TO FACE THE ONE THING SHE MAY NOT BE ABLE TO SURVIVE. 
fter being kind of dead for a while.
Unfortunately, there's little about Kara's life that is ever normal or simple. As a skilled summoner of demons, she's hoping to use her arcane abilities to retrieve her aunt's essence and restore it to her body. But when Kara discovers that FBI Agent Ryan Kristoff is somehow known to the demonkind--and not in a good way--old doubts surface and new problems emerge. Moreover, her investigations into the deaths of several seemingly unrelated victims reveal disturbing links to the arcane, with unsettling similarities to her own situation.
But matters get more complicated when she discovers other links between the victims, leading her into a morass of political corruption. And it doesn't help that Rhyzkahl has asked her to be his own summoner, a commitment that could have quite a few advantages and plenty of pitfalls. Politics--whether among humans or demons--is a dangerous game with very high stakes, and Kara is learning that lesson the hard way.
Kara Gillian Series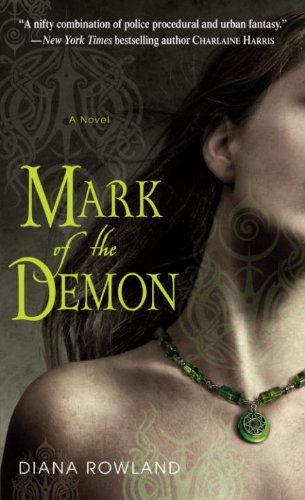 Mark of the Demon
#1.0
Amazon.com | BN.com | | |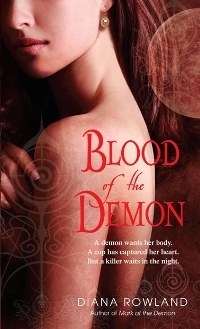 Blood Of The Demon
#2.0
Amazon.com | BN.com | | |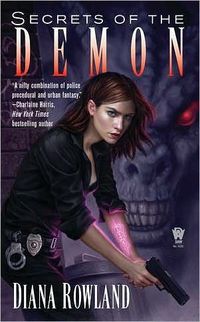 Secrets of the Demon
#3.0
Amazon.com | BN.com | | |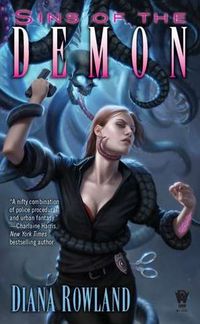 Sins Of The Demon
#4.0
Amazon.com | BN.com | | |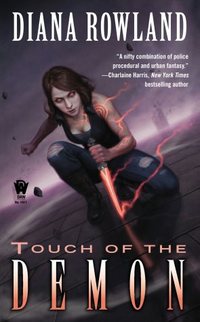 Touch Of The Demon
#5.0
Amazon.com | BN.com | | |

Fury of the Demon
#6.0
Amazon.com | BN.com | | |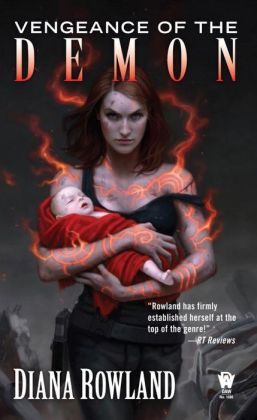 Vengeance of the Demon
#7.0
Amazon.com | BN.com | | |
Comments
15 comments posted.
I totally agree with your statements. I have been a fan of the genre for a long time. When I mention to friends that even Linda Leal Miller wrote a series, they don't believe me but I point out that the genre has (and will) encompass many writers that they would least expect. I actually think that the genre is on a creative upswing and if you weed through the self-pubished (though there are many brilliant writers who go this route-just believe you need to weed more through these) and watch for those books that others have read/loved you will find many exciting new directions. I think that the genre becoming more mainstream (for lack of a better word) has made it so more authors get a chance to bring their vision to the readers. It is unfortunate that some people are giving up when I think it is on a creative upswing :(
(Felicia Sparks 7:56am April 30, 2010)
I am still in the sampling stage of
reading paranormal. There is such a
wide variety of sub-genre and
directions the books are taking it is
rather exciting. You can take you
pick, dark and creepy, light and fun,
or a blend of the two. With the variety
of story lines out there anyone should
be able to find something they like.
The quality of authors is encouraging.
There are some not so good books out
there, but for the most part, no matter
what you are looking for you will find
it written well. Rather than leave a
class of books you enjoyed, look
around and try some new authors and
new story lines. Tired of vampires,
there are witches, genies, angels,
mermen (and women), ghosts,
demons, fairies, the list goes on. This
field is one of the most dynamic in
the business at the moment.
(Patricia Barraclough 8:59am April 30, 2010)
With the wide variety of books available, I always enjoy try new authors or genre. That's half the fun of reading!
(Rosemary Krejsa 12:40pm April 30, 2010)
I totally agree with you. I waited soooo long for this genre to come out in the mainstream, were now you don't have trouble finding books to read. Paranormals are my fav kind of book weither its romance, serious or funny, I love it. I look forward to reading your books, I happen to love demon books!!!! As well as many others and you can be sooo creative in what you make up for them, you can make tons of new creatures, that poor reader doesn't know what she is missing. The only trouble I have is coming up with all of the money needed to buy every book I want, lol!!!
(Brandy Blake 2:03pm April 30, 2010)
I can't believe someone would suggest that a whole genre of books should be ignores because some were substandard. Every genre of books, music, art has substandard works, but you don't give up, you just become a bit more selective. Keep writing your books and we (your fans) will keep reading. Thanks!!
(Robin McKay 3:28pm April 30, 2010)
I agree you shouldn't give up on your favorite genre. That said, I have loved vampires all my life, so, yeah, I'm a little tired of everyone trying to cash in on vampires, making them a little over-done. But it's true - there are so many new choices in Urban Fantasy and Paranormal, that you just have to keep your eyes and ears open and your mind!
(Kelli Jo Calvert 5:32pm April 30, 2010)
I agree with Robin's comment about other genres also having substandard books. That's why we have reviews, blogs, etc. to help us select new authors and/or books.
(Karin Tillotson 5:46pm April 30, 2010)
If there is a glut of a certain genre, just be more discerning. Read the very best & enjoy.
(Mary Preston 6:06pm April 30, 2010)
You have to pick and choose your books by references from friends, other authors, sites such as FreshFiction and at least be willing to try new authors and genres.
(Diane Sadler 6:35pm April 30, 2010)
What is a great book for some may not be so great for others. I have a group of people that I rely on to lead me to great new books and some times I just look at the book front and back read a few pages and dive in and hope it is as great as it seems. I have one book that everyone told me was so fabulous, everyone! I didn't get it, the book moved so slow I gave up before I got to the fabulous part. The book, Eat, Pray, Love. For everyone there is a book, for the most part. I may not have been feeling well when I was trying to read the book, and perhaps when I'm in a great mood and healthy, I should give it another try, we'll see. I'm always willing to try new authors and new genres. Since I've been blogging and entering contests, I've gotten tons of books I might not normally have chosen... I have been on a run of great books of new authors, just finished another, such great fun! I always write a review for the new books! Such fun!
(Brenda Rupp 10:27pm April 30, 2010)
I sorta understand the 'getting tired of' syndrome. I got burnt out on vamps when paranormal romance only had the two creatures, vampires and werewolves. Nowadays there are a lot of different kinds of shifters to read but there is only so many ways to make new vampires interesting. But I haven't given up on the genre because of that. I still read the blurbs for vampire books, but there has to be something really unique about the story or it has to be part on one of the series that I follow.
Everyone has times when they just read less because the books just aren't grabbing you, but it isn't usually the books fault(unless it was poorly written-but then it will be only that book). It's usually caused by some sort of emotional change in the reader. I see this in exaggerated form in my daughter who suffers from depression. When she is down she reads something totally different than when she is happy.
(Carol Cobun 4:18am May 1, 2010)
I too understand getting tired
of a certain genre. Luckily
for me, I love romance,
historical fiction, YA, UF,
paranormal romance, and pretty
much anything other than self
help or nonfiction. And I've
read a few nonfiction books
that I enjoyed. I try to read
a variety so that I don't get
that burned out feeling.
(Lisa Richards 2:05pm May 1, 2010)
We are all in charge of what we read. That said; yes, there are many trite books flooding the market now but nothing stops me from reading the first couple of pages in the store. If it grabs me there, it's a sure bet it will go home with me. Sometimes an author will do two (or more) completely different book styles. Example: L.K. Hamilton writes both Meredith Gentry (I love!) and Anita Blake (not one I care for) so pick and choose; and yes, keep exploring new authors. I also like to look for anthologies with an author I like and the rest of the stories by new (to me) authors. That way I have at least one story I know I'll enjoy and the opportunity to explore the writing of several new authors.
(Susan Driskill 8:43pm May 1, 2010)
The genre has so many venues for expansion and there are so many ways to be creative with the characters that an author with skill can really work with it well. Unfortunately, I do agree that are many crappy quality books out there, so you really have to read the exerpts and get to know the quality of the authors before spending your money on the books. The imagination has no limits if your mind is open.
(Donna Holmberg 10:13pm May 1, 2010)
I guess I am in agreement with most of you; if you don't like something or tire of it, go to something else. There is so much diversity out there, that you just go onto something else and maybe you will come back --or maybe not. But gee--don't get upset. life is too short and there are so many books------
(Barbara Studer 10:24pm May 1, 2010)
Registered users may leave comments.
Log in or register now!