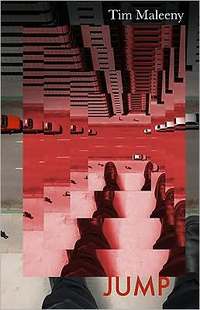 Purchase
Poisoned Pen Press
June 2009
On Sale: June 5, 2009
Featuring: Sam McGowan
294 pages
ISBN: 1590585747
EAN: 9781590585740
Hardcover
Add to Wish List

When the most hated landlord in San Francisco takes an unexpected jump off the roof of his own building, it isnt too hard to find suspects. But the police want to call it a suicide, since both the Mayor and press are complaining about the dismal closure rate for homicide investigations. But ex-cop Sam McGowan knows it was murder. He also knows that anyone living on the top floor of the building should be a suspect, including himself. So Sam decides to get to know his neighbors...
Comments
20 comments posted.
Re: Jump

JUMP sounds like an interesting premise...a modern-day "Murder on the Orient Express?" As a reader, I agree that the characters and their relationships in a story are key.
(G S Moch 8:31am June 18, 2009)
If the relationships don't work, neither does the book! JUMP sounds like a terrific read.
(Karen Barnett 8:33am June 18, 2009)
I absolutely loved your write-up and I would definitely buy this book! This is the kind of fiction I crave!
(Laurel La Porta Whetstone 12:07pm June 18, 2009)
Oooh sounds like cluedo in novel form.
(Sarah Keery 12:15pm June 18, 2009)
I like discovering the layers in mysteries and trying to figure out where the distractions are sprinkled in .
(Alyson Widen 12:29pm June 18, 2009)
Book sounds good...just proves there's more than one way to get rid of a 'slumlord'! LOL
(Karen Haas 12:30pm June 18, 2009)
Hello Tim,

Your book sounds like something I can sink my teeth into. The characters relationships are what I truly love. Have a great day.
(Roberta Harwell 1:11pm June 18, 2009)
This sounds like a great read! I'll have to check it out!
(Kelli Jo Calvert 1:25pm June 18, 2009)
"Jump" looks like a good mystery - right up my alley! Thanks for the great post.
(Cheryl Snyder 3:02pm June 18, 2009)
I love a good mystery!
(LuAnn Morgan 4:13pm June 18, 2009)
This sounds like just the kind of book I love to read. I love thrillers/mysteries. If the characters don't have good chemistry then the story just falls flat. Best Wishes!
(JoAnn White 4:26pm June 18, 2009)
I believe an emotioal attachment-wether negative or positive is essential to a good mystery. Sometimes its a small victory to let the bad guy get his. The solution then becomes the story. I am quite impressed that you have been compared to the indonitable Agatha Christie and would love to read "Jump".
(Dawn Raymer 4:42pm June 18, 2009)
I really like to read mysteries.
(Vikki Parman 5:11pm June 18, 2009)
Move over Agatha Christie!
(MaryEllen Hanneman 8:47pm June 18, 2009)
A good mystery will keep me up all night. I love a story that has interesting characters and a story that keeps you guessing until you read the last page.
(Rosemary Krejsa 9:45pm June 18, 2009)
I agree whole heartedly. If there are
not good characters that we care
about, no matter how much action you
put in there, it isn't going to work.
Loved Agatha Christie. She had
wonderful characters and was great at
plot development and suspense.
JUMP sounds quirky and good.
(Patricia Barraclough 12:00pm June 19, 2009)
I will have to get that book!! I know I will be up all night again reading till it is finished. My style of a book. Husband will be made again.
(Paulette Scott 11:49am June 19, 2009)
I can't wait to get my hands on "Jump".
(Robin McKay 1:37pm June 19, 2009)
This sounds like a great book!! I'd love to win a copy.
(Martha Lawson 11:04pm June 19, 2009)
Despised landlords! Murder mystery! Neighbours you don't know! Sounds like the story of my life (apart from the murder bit!). I Have to read this book!
(Vicki Benge 4:34am June 20, 2009)
Registered users may leave comments.
Log in or register now!