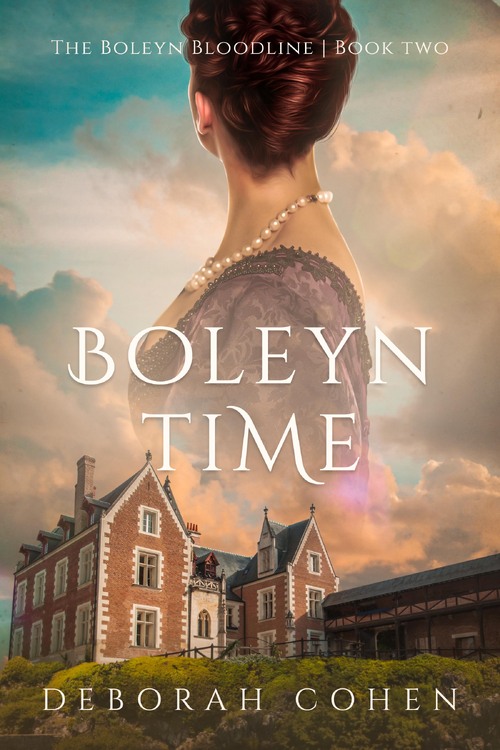 Purchase



The Boleyn Bloodline #2
City Owl Press
September 2023
On Sale: September 1, 2023
375 pages
ISBN: 1648983022
EAN: 9781648983023
Paperback
Add to Wish List


In 1519, at the Chateau Clos Luce in France, Anne Boleyn is the formal apprentice of Leonardo da Vinci. Leonardo is now an old man, and is working feverishly to build a clock that will end Anne's dark curse. Set upon her by the Goddess years ago when Anne unknowingly dabbled in black magic, the power of her curse has magnified. The terrible suffering that threatens Anne Boleyn now extends beyond her own timeline to a great great great granddaughter, some 500 years in the future.

In present day, Ellie Bowlan, a history academic specializing in 16th century France, has worked herself to the bone and her relationship with John Chelsea is strained. John is the love of her life, but their careers have gotten in the way, and she is left feeling lost and betrayed. When Ellie's best friend asks her to attend his wedding at a medieval castle in France, she realizes this may be her chance to set things right. Until Ellie and John arrive at the wedding and discover something menacing about the owners of the Chateau Clos Luce. Leonardo and Anne are desperate to design the da Vinci clock, a device so ingenious it exists at the edge of science and magic itself. When it is built, the clock will not only be capable of keeping time, but also of bending it. But when Leonardo dies before the great invention is completed, Anne must act alone to find a way to finish the clock so she can find the girl in the future and save them both from a terrifying fate.
Comments
No comments posted.

Registered users may leave comments.
Log in or register now!