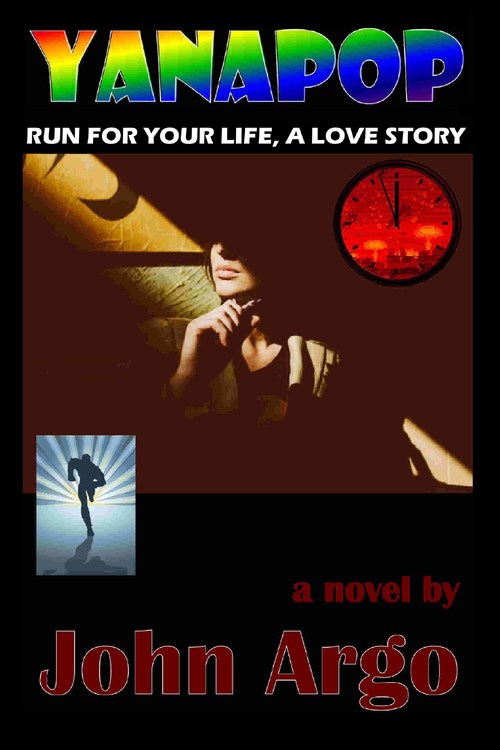 Purchase
Run For Your Life, a Love Story
Clocktower Books
May 2020
On Sale: May 16, 2020
168 pages
ISBN: 0743320484
EAN: 9780743320481
Paperback
Add to Wish List

Martin Brown (21) in San Diego and Chloë Setreal (21) in Los Angeles meet at a movie production convention and fall madly in love. His two-hour drive up the coast to be with her becomes a 36-hour nightmare odyssey with moments as in Alfred Hitchcock's *Psycho*, Quentin Tarentino's *From Dusk to Dawn*; and Linda Fiorentino in *The Last Seduction*. Homages to *The Crying of Lot 49* by Thomas Pynchon and classic dark comedy *After Hours* dir. Martin Scorsese. "A frolic" says author's severest critic (wife).
STORY: Martin Brown is home for the summer at his parents' house in San Diego from UC Berkeley (aspiring screenwriter). His minimum wage job as a mulch shoveler at a tree nursery falls through. Old high school friends recommend him to giant Los Angeles conglomerate YANAPOP where he finds a solid job lead, and falls in mutual, instant, crazy, stop-at-nothing, head-over-heels love with smart, beautiful, mysterious production assistant Chloë Setreal. Two days after returning home to San Diego, they find an excuse (by phone; she broke her leg and needs him to come hold her hand) for him to drive up and be with her. Two hour drive becomes nightmare (Homer's Odyssey meets Dante's Inferno) lasting 36 hours, loops through So Cal. He encounters cultists, zombies, vampire girl scouts, ghoulish mannequins, strange state cops with steel-colored eyes, survivalists, and even an alien taxi driver who explains to him why some women have two dots over the last letter in their name.
Comments
No comments posted.

Registered users may leave comments.
Log in or register now!