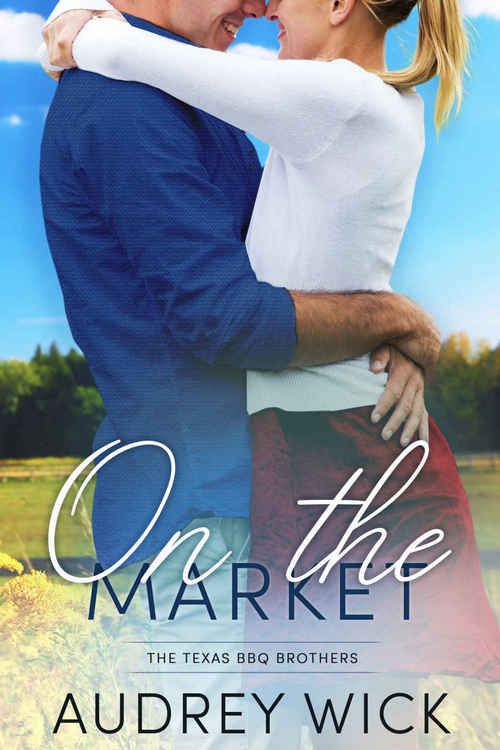 Purchase
Texas BBQ Brothers #1
Tule Publishing
July 2019
On Sale: July 11, 2019
180 pages
ISBN: 0161266851
EAN: 2940161266854
Kindle: B07RD2M8PR
e-Book
Add to Wish List

Other Editions
Paperback (June 2019)
Romance Western | Women's Fiction | Romance Contemporary
Will she be the secret ingredient to his happiness?

Valerie Perry has just inherited her grandmother's home in Last Stand, Texas, a far cry in the country from her city life as an organic grocery buyer in San Antonio. Her methodical daily routine suits her just fine, so she aims to freshen up the property, sell it, and take her funds back to the city. She's only got two weeks during her vacation to make this happen. Now is the time to cash in and get out.

The oldest Hutchinson son, who people around town know as "Hutch," is a third generation local who is poised to take over the family business with his brother, Cole. The barbeque brothers have very different ideas about the future of their restaurant, "The Hut." Just when he thought his biggest headache was his job, Hutch meets Valerie and both their worlds are upended. He's drawn to this fish out of water, but Valerie's time in Last Stand has an expiration date.

Their sweet and saucy styles don't mix, but can they both find the recipe to a happy future?
Texas BBQ Brothers
Comments
14 comments posted.
Re: On the Market

sounds like a really fun book to read
(Vickie Couturier 7:16am August 6, 2019)
Great review thank you, The best gift I got was a big baskets with all kinds of bath and body works items in it. I loved it
Penney
(Penney Wilfort 9:59am August 6, 2019)
Like when characters have interesting jobs:organic grocery
buyer. Best gift we got for us is our dog, Holly!
(Anna Budziak 10:45am August 6, 2019)
Books or gift cards for books. And stuff for crocheting
(Cynthia St. Germain 5:18pm August 6, 2019)
best gift I received is a Spiedel I.D. braclet with my name
on it. my Dad gave it to me when i was in 6th grade. i still
have it!
(Nova Conover 6:07pm August 6, 2019)
I am loving the Texas BBQ Brothers series. The best gift I ever got was from my ex (who I am still good friends with), for my 40th birthday, he bought a trip to Hawaii for me to go visit him. He moved there after our divorce.
(Janine Rowe 6:16pm August 6, 2019)
The Best gift I ever received was when my children all went together and bought me my Mom ring Thank you for the chance to win this amazing book!
(Sarah Taylor 6:22pm August 6, 2019)
Books are a favorite gift for me to give. I have 4 on the table right now
that will be gifts. I have put gift baskets together for silent auctions for
several groups. I usually start with a book or several and build the
items in the basket around the book's theme. It is great fun to do.
(Patricia Barraclough 2:32am August 7, 2019)
Your books inspire me to read new books.
(Robin Davis 12:09pm August 7, 2019)
My favorite gift was the Barbie townhouse.
(Denise Holcomb 3:30pm August 7, 2019)
My brother is an artist. He made me a custom piece for
Christmas one year. I love it!
(Katrina Dehart 10:51am August 8, 2019)
My fav gift was a pic of the Pacific Ocean near SF that
my son took with his camera then blew it up and framed it
for me. That was my first gift that I had received from
him and I was so moved we have it above the tv as I moved
to Iowa from Ca and he knows how I used to go read at the
beach and that i miss hearing the waves crashing so when
i look at that picture I think of that and also of how
he hit me in the heart with it.
(Peggy Clayton 12:56pm August 8, 2019)
My favorite gift was a birthstone ring received Christmas day when I was in the seventh grade. I wore it for many years. Just thinking about it brings back many wonderful memories of my family.
(Anna Speed 9:46pm August 9, 2019)
This is my kind of I love to read.
(Robin Davis 8:46pm August 26, 2019)
Registered users may leave comments.
Log in or register now!