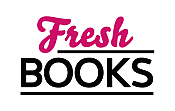 Giving thanks for reading in November
Nicola Marsh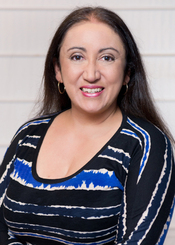 Blogging at Fresh Fiction
Nicola Marsh | Exclusive Interview: THE BOY TOY
November 13, 2020
Hi, Nicola! We're so glad to have you hear on Fresh Fiction today. Can you introduce yourself and tell us about Read More...
Nicola Marsh | VENTURING INTO A NEW WORLD
November 4, 2013
After publishing 43 adult contemporary romances in 10 years, the question I've been asked most often recently is 'why have you ventured into the Read More...
Nicola Marsh | Writing a Category Romance
August 25, 2012
I love category romance (or series romance as some readers call it.) I love the tightness of the stories (having to pack so much into Read More...
Nicola Marsh | Fresh Fiction, Fresh Food!
December 3, 2011
That's the great thing about fiction.  There's always something new to read.  I love fresh fiction.  I also love fresh food.  So what Read More...
Nicola Marsh | Sheikhs and Desert Princes
July 16, 2008
What is it about sheikhs and desert princes that have readers buying these books in droves? Is it the promise of being swept off our Read More...
Nicola Marsh is a USA TODAY bestselling and multi-award-winning author in romance, domestic suspense, and women's fiction who has published 70 books, been translated into 30 languages, and sold over 8 million copies worldwide. An ex-physiotherapist, she divides her time between raising two dashing heroes and writing in her dream job. She loves her boys, boots, and books. Oh, and she chats a lot on social media. Find her at www.nicolamarsh.com, on Facebook www.facebook.com/NicolaMarshAuthor, Twitter http://twitter.com/NicolaMarsh and Instagram http://instagram.com/nicolamarshauthor where she loves taking happy snaps of food, books and fun travels.
Log In to see more information about Nicola Marsh
Log in or register now!
Series
Books:
The Boy Toy, November 2020
Paperback / e-Book / audiobook
One Wicked Week, July 2019
e-Book
Under His Skin, April 2019
e-Book
Wild Thing, July 2018
Hot Sydney Nights #2
e-Book
Sweet Thing, March 2018
e-Book
Get Lucky, March 2015
e-Book
Scion of the Sun, November 2013
Paperback / e-Book
Wicked Heat, September 2013
Feel the Heat
e-Book
Banish, August 2013
e-Book
What the Paparazzi Didn't See, July 2013
Mass Market Paperback / e-Book
Her Deal with the Devil, May 2013
Paperback / e-Book
Do It Write, April 2013
e-Book
Brash, February 2013
e-Book
Lucky Love, December 2012
Looking for Love, prequel
e-Book
Wedding Date With Mr. Wrong, October 2012
Paperback / e-Book
Crazy Love, September 2012
Looking for Love #2
e-Book
Marrying The Enemy, September 2012
Mass Market Paperback / e-Book
Not the Marrying Kind, August 2012
e-Book
Interview with the Daredevil, February 2012
Paperback / e-Book
Who Wants To Marry A Millionaire?, January 2012
Mass Market Paperback / e-Book
Busted in Bollywood, December 2011
Paperback / e-Book
Sex, Gossip And Rock & Roll, October 2011
Mass Market Paperback / e-Book
Tag Team, August 2011
e-Book (reprint)
Girl In A Vintage Dress, July 2011
Mass Market Paperback / e-Book
Her Bad, Bad Boss, May 2011
Paperback
Deserted Island, Dreamy Ex!, September 2010
Paperback
Overtime In The Boss's Bed (Presents Extra), June 2010
Mass Market Paperback
Three Times A Bridesmaid..., June 2010
Paperback
Marriage: For Business Or Pleasure?, February 2010
Mass Market Paperback
A Trip With The Tycoon (Harlequin Romance), September 2009
Mass Market Paperback
Two Weeks In The Magnate's Bed, September 2009
Mass Market Paperback
The Billionaire's Baby, May 2009
Mass Market Paperback
The Boss's Bedroom Agenda, February 2009
Mass Market Paperback
The Desert Prince's Proposal, July 2008
Desert Brides
Mass Market Paperback
Mistress To The Tycoon, March 2008
Taken By the Millionaire
Paperback
Purchased For Pleasure, February 2008
Nights of Passion
Paperback
Executive Mother-To-Be, February 2008
Baby on Board
Paperback
Princess Australia, June 2007
Paperback
Inherited: Baby, December 2006
Miniseries: Baby on Board
Paperback
Found: His Family, October 2006
Paperback
Wife and Mother Wanted, August 2006
Paperback
Contract To Marry, June 2006
Paperback
Hired By Mr. Right, February 2005
Paperback

Videos