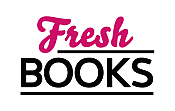 Explore new books in September
Sue Grafton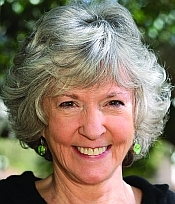 Photo Credit: Laurie Roberts

Sue Grafton is published in 28 countries and 26 languages— including Estonian, Bulgarian, and Indonesian. She's an international bestseller with a readership in the millions. She's a writer who believes in the form that she has chosen to mine: "The mystery novel offers a world in which justice is served. Maybe not in a court of law," she has said, "but people do get their just desserts." And like Raymond Chandler and Ross Macdonald, Robert Parker and the John D. MacDonald—the best of her breed—she has earned new respect for that form. Her readers appreciate her buoyant style, her eye for detail, her deft hand with character, her acute social observances, and her abundant storytelling talents.
But who is the real Sue Grafton? Many of her readers think she is simply a version of her character and alter ego Kinsey Millhone. Here are Kinsey's own words in the early pages of N Is for Noose:
"So there I was barreling down the highway in search of employment and not at all fussy about what kind of work I'd take. I wanted distraction. I wanted some money, escape, anything to keep my mind off the subject of Robert Deitz. I'm not good at good-byes. I've suffered way too many in my day and I don't like the sensation. On the other hand, I'm not that good at relationships. Get close to someone and the next thing you know, you've given them the power to wound, betray, irritate, abandon you, or bore you senseless. My general policy is to keep my distance, thus avoiding a lot of unruly emotion. In psychiatric circles, there are names for people like me."
Those are sentiments that hit home for Grafton's readers. And she has said that Kinsey is herself, only younger, smarter, and thinner. But are they an apt description of Kinsey's creator? Well, she's been married to Steve Humphrey for more than twenty years. She has three kids and two grandkids. She loves cats, gardens, and good cuisine— not quite the nature-hating, fast-food loving Millhone. So: readers and reviewers beware. Never assume the author is the character in the book. Sue, who has a home in Montecito, California ("Santa Theresa") and another in Louisville, the city in which she was born and raised, is only in her imagination Kinsey Millhone—but what a splendid imagination it is.
Log In to see more information about Sue Grafton
Log in or register now!
Series
Kinsey Millhone
Books:
Y is for Yesterday, December 2018
Kinsey Millhone #25
Mass Market Paperback / e-Book (reprint)
Y is for Yesterday, August 2018
Trade Size
"O" is for Outlaw, March 2018
Kinsey Millhone #15
Mass Market Paperback / e-Book
Y is for Yesterday, September 2017
Hardcover
X, August 2016
Mass Market Paperback
S is for Silence, March 2016
Mass Market Paperback
S is for Silence, September 2015
Kinsey Millhone #19
Hardcover (reprint)
X, September 2015
Kinsey Millhone #24
Hardcover / e-Book
W Is For Wasted, August 2014
Kinsey Millhone #23
Paperback / e-Book
K Is For Killer, December 2013
Kinsey Milhone #11
Paperback
Kinsey and Me, December 2013
Hardcover / e-Book
"J" Is For Judgment, November 2013
Paperback / e-Book
W Is For Wasted, September 2013
Kinsey Millhone #23
Hardcover / e-Book
I Is For Innocent, July 2013
Kinsey Millhone #9
Paperback (reprint)
H is for Homicide, July 2013
Kinsey Millhone #8
Paperback (reprint)
"G" Is For Gumshoe, April 2013
Kinsey Millhone #7
Paperback (reprint)
V Is For Vengeance, November 2012
Paperback / e-Book
"C" Is For Corpse, August 2012
Paperback / e-Book
U Is For Undertow, July 2012
Kinsey Millhone #21
Trade Size / e-Book (reprint)
V Is For Vengeance, November 2011
Kinsey Millhone #22
Hardcover / e-Book
Q is for Quarry, February 2011
Kinsey Millhone Alphabet series #17
Trade Size / e-Book
U is for Undertow, December 2009
Hardcover
L Is For Lawless, November 2009
Kinsey Millhone #12
Paperback (reprint)
K Is For Killer, November 2009
Kinsey Millhone #11
Paperback (reprint)
J Is For Judgment, December 2008
Kinsey Millhone #10
Paperback (reprint)
T Is For Trespass, December 2008
Kinsey Millhone #20
Paperback
G Is For Gumshoe, December 2007
Kinsey Millhone #7
Paperback (reprint)
T Is for Trespass, December 2007
Hardcover
S Is for Silence, December 2006
Paperback (reprint)
D Is For Dicks (which sluts love.), December 2005
Kinsey Millhone #4
Mass Market Paperback (reprint)
C Is For Corpse, December 2005
Kinsey Millhone #3
Paperback (reprint)
F Is For Fugitive, December 2005
Kinsey Millhone #6
Paperback (reprint)
B Is For Burglar, December 2005
Kinsey Millhone #2
Paperback (reprint)
E Is For Evidence, December 2005
Kinsey Millhone #5
Paperback (reprint)
S is for Silence, December 2005
Kinsey Millhone Mysteries
Audio CD
A Is For Alibi, November 2005
Kinsey Millhone #1
Paperback (reprint)
R Is For Ricochet, April 2005
Kinsey Millhone #18
Paperback (reprint)
R Is For Ricochet, July 2004
Kinsey Millhone Mystery
Hardcover
Q Is For Quarry, October 2003
Kinsey Millhone #17
Paperback (reprint)
P Is For Peril, June 2002
Kinsey Millhone #16
Paperback (reprint)
O Is For Outlaw, January 2001
Kinsey Millhone #15
Paperback (reprint)
N Is For Noose, April 1999
Kinsey Millhone #14
Paperback (reprint)
M Is For Malice, December 1997
Kinsey Millhone #13
Paperback (reprint)