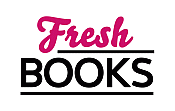 Summer reads begin in June!
Hannah Howell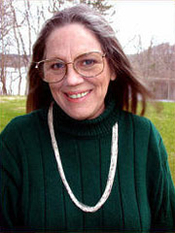 Hannah Howell is an award-winning romance writer. Howell is descended from some of the original American colonists, with her maternal ancestors settling in Massachusetts in the 1630s. While on a trip to England, Howell met her husband and they have been married for over forty years. They have two sons, Samuel and Keir, three grandchildren, and five cats.
Log In to see more information about Hannah Howell
Log in or register now!
Series
Wherlocke Trilogy | The Murrays | MacEnroys | Camerons | Seven Brides/Seven Scotsmen
Books:
Highland Honor, August 2022
Mass Market Paperback
Highland Destiny, May 2022
The Murrays # 1
Mass Market Paperback / e-Book
Eternal Lover, March 2022
Mass Market Paperback / e-Book
Wild Conquest, October 2021
Mass Market Paperback / e-Book
Highland Thirst, September 2021
Mass Market Paperback / e-Book
Stolen Ecstasy, January 2021
Mass Market Paperback / e-Book (reprint)
The Eternal Highlander, September 2020
MacNachton Vampires
Mass Market Paperback / e-Book (reprint)
The Scotsman Who Swept Me Away, September 2019
Mass Market Paperback / e-Book
Highland Conqueror, April 2019
The Murrays #10
Mass Market Paperback / e-Book (reprint)
Highland Wolf, November 2018
Mass Market Paperback
Highland Devil, August 2018
Mass Market Paperback / e-Book
When You Love a Scotsman, January 2018
Mass Market Paperback / e-Book
A Stockingful of Joy, November 2017
Mass Market Paperback / e-Book (reprint)
The Scotsman Who Saved Me, October 2017
Seven Brides/Seven Scotsmen #1
Mass Market Paperback / e-Book
Highland Barbarian, April 2017
Mass Market Paperback
Highland Chieftain, October 2016
The Murrays #17
Paperback / e-Book
A Taste of Fire, April 2016
Paperback / e-Book (reprint)
If He's Noble, August 2015
Wherlocke #7
Paperback / e-Book
Highland Guard, March 2015
The Murrays
Paperback / e-Book
If He's Daring, October 2014
Wherelock #6
Paperback / e-Book
Highland Master, December 2013
The Murrays #15
Mass Market Paperback / e-Book
If He's Tempted, April 2013
Wherlocke #5
Paperback / e-Book
Born To Bite, September 2012
Paperback / e-Book
Highland Avenger, April 2012
The Murrays #13
Mass Market Paperback / e-Book
Highland Hunger, September 2011
Trade Size / e-Book
Highland Bride, August 2011
The Murrays
Paperback (reprint)
If He's Dangerous, June 2011
Wherlocke #4
Paperback / e-Book
Highland Promise, March 2011
The Murrays #3
Paperback / e-Book (reprint)
Highland Protector, December 2010
The Murrays #12
Mass Market Paperback / e-Book
Compromised Hearts, November 2010
Mass Market Paperback / e-Book
Yours For Eternity, September 2010
Paperback
If He's Wild, June 2010
Wherlocke Trilogy #3
Paperback
If He's Sinful, December 2009
Wherlocke Trilogy #2
Paperback
Wild Conquest, November 2009
Paperback
Highland Beast, September 2009
Paperback
If He's Wicked, June 2009
Where Are They Now? #1
Paperback
My Lady Captor, May 2009
Paperback
Highland Captive, November 2008
Paperback / e-Book (reprint)
Nature Of The Beast, September 2008
Paperback
Wild Roses, August 2008
Paperback (reprint)
Highland Fire, June 2008
Paperback (reprint)
Eternal Lover, April 2008
Trade Size
Highland Wolf, December 2007
The Murrays #10
Paperback / e-Book
Highland Wedding, November 2007
Paperback
Highland Thirst, September 2007
Paperback
My Immortal Highlander, September 2007
Paperback
Only For You, July 2007
Paperback
Highland Savage, May 2007
The Murrays #9
Paperback / e-Book
Beauty and the Beast, April 2007
Paperback (reprint)
Unconquered, January 2007
Paperback (reprint)
Highland Barbarian, December 2006
The Murrays #8
Paperback / e-Book
Conqueror's Kiss, November 2006
Paperback (reprint)
My Immortal Highlander, September 2006
Trade Size
Highland Vampire, September 2006
Paperback (reprint)
Highland Bride, August 2006
Paperback (reprint)
Highland Lover, June 2006
Camerons #3
Paperback / e-Book
Highland Promise, May 2006
Paperback (reprint)
Highland Destiny, January 2006
Murray Family Lineage
Paperback / e-Book (reprint)
Highland Champion, December 2005
Camerons #2
Paperback / e-Book
My Valiant Knight, November 2005
Murray Family Lineage
Paperback (reprint)
Highland Vampire, September 2005
Paperback
Eternal Highlander, September 2005
Paperback (reprint)
Highland Conqueror, March 2005
Camerons #1
Paperback / e-Book
Reckless, September 2004
Murray Family Lineage
Paperback (reprint)
His Immortal Embrace, September 2004
Paperback
Highland Warrior, May 2004
Murray Family Lineage
Paperback
His Bonnie Bride, January 2004
Murray Family Lineage
Paperback (reprint)
Highland Groom, November 2003
Murray Family Lineage
Paperback
Highland Angel, May 2003
Murray Family Lineage
Paperback / e-Book
Magically Delicious, November 2002
Paperback
Highland Bride, October 2002
Murray Family Lineage
Paperback
Highland Hearts, February 2002
Murray Family Lineage
Paperback / e-Book (reprint)
Highland Knight, June 2001
Murray Family Lineage
Paperback
A Stockingful of Joy, October 2000
Paperback
Highland Vow, June 2000
Murray Family Lineage
Paperback / e-Book (reprint)
A Taste of Fire, May 2000
Paperback (reprint)