Melia Alexander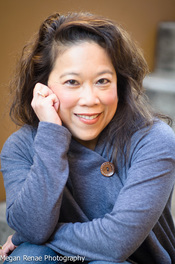 Blogging at Fresh Fiction
Melia Alexander | The Love-Lock Bridge
November 27, 2019
I'm such a sucker for happily-ever-afters. What romance author isn't? So when I first laid eyes on the Read More...
Melia Alexander | Secret Indulgences
June 14, 2016
Anyone who knows me knows just how much I adores me some dark chocolate. The 72% variety that pairs wonderfully with a cup of coffee Read More...
Melia Alexander | Picky Eaters
August 11, 2015
In my debut book, MERGER OF THE HEART, the hero, Daniel Spencer, discovers Read More...
Melia Alexander | While the Kids Are Away…
July 7, 2015
I should probably start by saying Mr. A and I don't have kids of our own, and, for years, we'd thoroughly enjoyed the Read More...
Melia Alexander | Dude-Speak
April 15, 2015
Aaah, The Male Observation Lab (aka my construction company day job). So full of opportunities to observe dudes in their natural habitat: playing with dirt Read More...
Melia Alexander is the author of sassy, sexy, fun contemporary romances, but is also fortunate to spend her week days at The Male Observation Lab (a.k.a. her job at a construction company) where she gets to observe guys in their natural habitat. Though they often behave like typical alpha males, in many instances she's seen through their personas to the heart of who they really are - the heroes of their own stories. A native of Guam, Melia traded in warm, tropical breezes for the rainy Pacific Northwest. She's an avid reader who also loves to watch romantic comedies - preferably with a glass of CabSauv and a box of chocolates nearby. In her free time, she's busy conquering her CrossFit fears: ring dips, power cleans, and the dreaded 800 meter run. Her family appreciates her attempts at cooking and cleaning, although she spends it mostly daydreaming about her characters, which sometimes results in a burnt meal and a half-cleaned house.
Log In to see more information about Melia Alexander
Log in or register now!
Series
Glenwood Falls | Driven To Love
Books:
Seduced by the Soldier, November 2019
e-Book
Driven to Temptation, June 2016
Driven To Love #1
e-Book
Merger of the Heart, January 2015
Glenwood Falls #1
e-Book