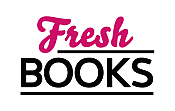 Best winter reads for February
Vivi Andrews
Blogging at Fresh Fiction
Vivi Andrews | We Join This Series Already in Progress…
August 20, 2015
Are you a series purist? Do you hate picking up series in the middle and always make sure you're beginning a series from book Read More...
Pseudonym: Lizzie Shane.

Award-winning paranormal romance author Vivi Andrews was born and raised in Alaska, though she currently lives in Manhattan when she isn't indulging her travel addiction. After graduating from Northwestern University, Vivi tried out a variety of careers—from the movie industry to accounting—but kept coming back to her first two loves, writing and travel. She lived in nine cities (on two continents and one tropical island) while pursuing her dream of writing romance professionally.
In 2009, Vivi won the Romance Writers of America® Golden Heart Award, quit her last day job, and her first two paranormal romance novellas were released by Samhain Publishing, launching the Karmic Consultants and Serengeti Shifter series respectively. In the years since she has written and released over twenty paranormal romance novels and novellas. Her books have been selected as Top Picks by Romantic Times Bookreviews and nominated for their Reviewer's Choice Awards, as well as other awards.
When she isn't writing, Vivi enjoys reading, hiking, skiing, and watching every movie ever released, though she is most often found traveling or planning her next trip. Whether at home or on the road, she is always hard at work on her next happily-ever-after.
Interviews for Vivi Andrews
Vivi Andrews on the Lone Pine Pride Series, Romance, and What's Next
Tangling with the Tiger
September 3, 2015
Log In to see more information about Vivi Andrews
Log in or register now!
Series
Lone Pine Pride
Books:
Tangling with the Tiger, August 2015
Lone Pine Pride #5
e-Book
Unbearable Desire, May 2015
Lone Pine Pride #4
e-Book
Hawk's Revenge, February 2015
Lone Pine Pride #3
e-Book
Taming the Lion, October 2014
Lone Pine Pride #2
e-Book
Jaguar's Kiss, June 2014
Lone Pine Pride #1
e-Book
Naughty Karma, October 2013
e-Book
Finder's Keeper, November 2012
Karmic Consultants #6
e-Book
Superlovin', May 2012
Superlovin' #1
e-Book
Ghosts of Boyfriends Past, January 2012
e-Book
Reawakening Eden, December 2011
e-Book
A Cop and A Feel, July 2011
Karmic Consultants #5
e-Book
Serengeti Sunrise, May 2011
Serengeti Shifters #4
e-Book
Winter Wishes, December 2010
e-Book
The Naked Detective, November 2010
Karmic Consultants #4
e-Book
Serengeti Lightning, September 2010
Serengeti Shifters #3
e-Book
The Sexorcist, May 2010
Karmic Consultants #3
e-Book
Serengeti Storm, January 2010
Serengeti Shifters #2
e-Book
Tickle My Fantasy, December 2009
Paperback
The Ghost Exterminator, November 2009
Karmic Consultants #2
e-Book
Serengeti Heat, June 2009
Serengeti Shifters #1
e-Book
The Ghost Shrink, the Accidental Gigolo, & the Poltergeist Accountant, February 2009
Karmic Consultants #1
e-Book