Elizabeth Lynn Casey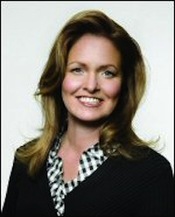 Blogging at Fresh Fiction
Elizabeth Lynn Casey | Five Things I Never Expected About Being An Author
April 14, 2015
Back when I was ten and dreaming about being an author, I thought the job was pretty simple… *Write a book. *See it on a Read More...
Elizabeth Lynn Casey | Characters Are Friends, Too
August 19, 2014
From the moment I began writing the Southern Sewing Circle Mysteries for Berkley Prime Crime in 2009, Tori Sinclair, Rose Winters, Margaret Louise Read More...
Elizabeth Lynn Casey | A New Spin on the Hectic Holiday
November 18, 2012
In my brand new release, LET IT SEW, the holidays are fast approaching and the Read More...
Elizabeth Lynn Casey | How Characters Evolve
October 26, 2010
They start out as just a name—someone with a particular hair and eye color. Sometimes they have an extensive history and, sometimes, they Read More...
Elizabeth Lynn Casey | The Joy of Writing A Series
June 14, 2010
When you write fiction as I do, you rely on your imagination to make the story come alive, creating a setting readers can visualize, characters Read More...
Pseudonym for Laura Bradford.

It's not often that someone can provide visual proof of the exact moment their lifelong dream was born. Which means I'm one of the lucky ones...
Nestled safely in the top drawer of my filing cabinet is the very first book I ever wrote—a six-page illustrated story entitled, Kidney Learns a Lesson. Looking back, I can't help but think the more accurate title would have been, A Dream Is Born.
While Kidney (a sweetly drawn little brown bear) was learning the kind of lesson its ten-year-old creator felt noteworthy, I was falling in love with the process of writing...of creating a world that came to life beneath my pencil.
With my path chosen, I began devouring every book I could find—my earliest favorites being penned by the likes of Carolyn Keene, Laura Ingalls Wilder, and Mary Higgins Clark...
Through them, I learned the joy of reading. Through my devotion to craft, I learned the joy of plotting and creating. And through my readers, I've learned the joy of providing a momentary escape from life—a chance to explore a new place, a new career, a new hobby, a new experience.
Because that's what books do. They allow us to dream...
And dreaming is something I know all about.
Interviews for Elizabeth Lynn Casey
Author Interview with Elizabeth Lynn Casey
April 17, 2010
Log In to see more information about Elizabeth Lynn Casey
Log in or register now!
Series
Southern Sewing Circle
Books:
Patterned After Death, June 2017
Southern Sewing Circle Mystery #12
Mass Market Paperback / e-Book
Needle and Dread, April 2016
Southern Sewing Circle #11
Paperback / e-Book
Wedding Duress, April 2015
Paperback / e-Book
Taken In, August 2014
Southern Sewing Circle Mystery #9
Mass Market Paperback / e-Book
Let It Sew, November 2012
Paperback / e-Book
Dangerous Alterations, November 2011
A Southern Sewing Circle #5
Paperback / e-Book
Deadly Notions, April 2011
A Southern Sewing Circle Mystery #4
Paperback
Pinned for Murder, October 2010
Southern Sewing Circle #3
Mass Market Paperback
Death Threads, May 2010
Southern Sewing Circle #2
Paperback
Sew Deadly, August 2009
Southern Sewing #1
Paperback