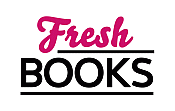 Great Summer reading - June releases
Tony Hillerman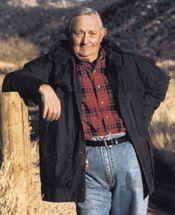 Tony Hillerman is past president of Mystery Writers of America and has received their Edgar and Grand Master Awards. His other honors include the Center for the American Indian's Ambassador Award, the Silver Spur Award for the best novel set in the West, the Navajo Tribe's Special Friend Award, the National Media Award from the American Anthropological Association, the Public Service Award from the U.S. Department of the Interior, the Nero Wolfe Award, the Lifetime Achievement Award from the Oklahoma Center for the Book, an honorary life membership in the Western Literature Association, and the Grand Prix de Littérature Policiére. In addition to his election to Phi Beta Kappa, Tony Hillerman has been named Doctor of Humane Letters at Arizona State University and at Oregon's Portland State University. He lives with his wife, Marie, in Albuquerque, New Mexico.
Log In to see more information about Tony Hillerman
Log in or register now!
Series
Books:
The Shape Shifter, January 2022
Paperback / e-Book
Skeleton Man, January 2022
Paperback / e-Book
The Wailing Wind, July 2021
Joe Leaphorn and Jim Chee Series #15
Paperback / e-Book
The Sinister Pig, July 2021
Paperback
The Fallen Man, July 2020
A Leaphorn and Chee Novel #12
Paperback / e-Book (reprint)
Sacred Clowns, October 2019
A Leaphorn and Chee Novel #11
Paperback / e-Book
The Dark Wind, February 2019
Paperback
The Ghostway, February 2019
Paperback
A Thief Of Time, June 2009
Mass Market Paperback
People Of Darkness, June 2009
Mass Market Paperback
Dance Hall Of The Dead, June 2009
Mass Market Paperback
The Shape Shifter, January 2008
Mass Market Paperback
The Blessing Way, January 2007
Hardcover
The Shape Shifter, November 2006
Joe Leaphorn and Jim Chee Series, #18
Hardcover
Skeleton Man, January 2006
Joe Leaphorn and Jim Chee Series, #18
Paperback (reprint)
Tony Hillerman: Leaphorn, Chee, and More: The Fallen Man, the First Eagle, Hunting Badger, October 2005
Joe Leaphorn and Jim Chee Series
Hardcover (reprint)
Dance Hall of the Dead, October 2005
Joe Leaphorn and Jim Chee Series, #3
Paperback (reprint)
The Dark Wind, October 2004
Paperback
The Wailing Wind, March 2003
Paperback (reprint)
Sacred Clowns, February 2003
Joe Leaphorn and Jim Chee Series, #12
Paperback (reprint)
Seldom Disappointed, October 2002
Trade Size (reprint)
Great Taos Bank Robbery: And Other True Stories of the Southwest, October 2001
Trade Size
Hunting Badger, January 2001
Joe Leaphorn and Jim Chee Series, #15
Paperback (reprint)