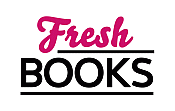 New Year, New Books in January
Melanie Milburne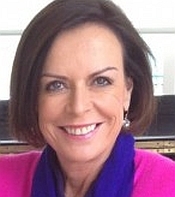 Blogging at Fresh Fiction
Melanie Milburne | PLAYBOY'S LESSON
May 7, 2014
A notoriously charming bad boy-Even by Chatsfield standards Lucca had to admit this latest one to hit the London tabloids was a doozy Read More...
Melanie Milburne | Never Underestimate A Caffarelli
October 27, 2013
The one thing I dread is being confined to a wheelchair. I've been a super active person all my life and the thought of Read More...
Melanie Milburne | Celebrating my 50th Book!
September 2, 2013
Dear Readers, I am so thrilled to be celebrating the release of my 50th romance novel with Harlequin Mills and Boon, Read More...
Melanie Milburne | Enemies at the Altar
September 20, 2012
What do you get when you force two sworn enemies in to a marriage of convenience? Opposites attract and attack! Andreas Ferrante had already chosen Read More...
Melanie Milburne is a best selling, award winning romance author for Harlequin Mills and Boon in London. She writes for the Presents and Medical lines and has over 40 books in print. In 2008 she won the inaugural Australian Romance Readers Association's Most Popular Series/Category and in 2011 the prestigious RBY -Romance Writers of Australia Romantic Book of the Year in the Sweet/Short category.
Melanie enjoys mentoring other writers and teaches creative writing in various venues in her home state of Tasmania.
Log In to see more information about Melanie Milburne
Log in or register now!
Series
Those Scandalous Caffarellis | The Chatsfield
Books:
Forbidden Until Their Snowbound Night, February 2023
Weddings Worth Billions #3
Mass Market Paperback / e-Book
Cinderella's Invitation to Greece, May 2022
Weddings Worth Billions # 1
Mass Market Paperback / e-Book
A Contract for His Runaway Bride, December 2021
The Scandalous Campbell Sisters #2
Mass Market Paperback / e-Book
Shy Innocent in the Spotlight, October 2021
The Scandalous Campbell Sisters #1
Paperback / e-Book
The Billion-Dollar Bride Hunt, July 2021
Paperback / e-Book
One Night on the Virgin's Terms, September 2020
Wanted: A Billionaire #1
e-Book
A Virgin for a Vow, January 2018
Paperback / e-Book
The Tycoon's Marriage Deal, October 2017
Paperback / e-Book
A Ring for the Greek's Baby (One Night With Consequences), August 2017
Paperback / e-Book
The Temporary Mrs. Marchetti: A Sexy Romance, February 2017
Paperback / e-Book
Unwrapping His Convenient Fiancee: An Emotional Christmas Romance, October 2016
Paperback / e-Book
His Mistress for a Week, July 2016
Paperback / e-Book
Wedding Night with Her Enemy (Wedlocked!), June 2016
Paperback / e-Book
The Most Scandalous Ravensdale, April 2016
The Ravensdale Scandals
Paperback / e-Book
Engaged to Her Ravensdale Enemy, April 2016
The Ravensdale Scandals
Paperback / e-Book
Awakening the Ravensdale Heiress, December 2015
The Ravensdale Scandals
Paperback / e-Book
Ravensdale's Defiant Captive, November 2015
The Ravensdale Scandals
Paperback / e-Book
Chatsfield's Ultimate Acquisition, August 2015
Mass Market Paperback / e-Book
Italian Surgeon to the Stars, June 2015
Harlequin Medical Romance Series
Paperback / e-Book
A Date With Her Valentine Doc, February 2015
Paperback / e-Book
The Valquez Seduction, November 2014
Paperback / e-Book
The Valquez Bride, October 2014
e-Book
At No Man's Command, July 2014
e-Book
Engaged at The Chatsfield, May 2014
The Chatsfield prequel
e-Book
Playboy's Lesson, May 2014
The Chatsfield #2
Paperback / e-Book
Flirting with the Socialite Doc, April 2014
e-Book
Never Gamble with a Caffarelli, October 2013
Those Scandalous Caffarellis
Mass Market Paperback / e-Book
Never Underestimate a Caffarelli, September 2013
Those Scandalous Caffarellis #2
Mass Market Paperback / e-Book
Never Say No to a Caffarelli, August 2013
Those Scandalous Caffarellis
Mass Market Paperback / e-Book
Sheikh's Baby Bombshell, June 2013
Royal Baby Collection
e-Book
His Final Bargain, June 2013
Mass Market Paperback / e-Book
Their Most Forbidden Fling, April 2013
Mass Market Paperback / e-Book
Uncovering the Silveri Secret, January 2013
Mass Market Paperback / e-Book
Surrendering All But Her Heart, November 2012
Paperback / e-Book
Dr Chandler's Sleeping Beauty, October 2012
e-Book
Enemies at the Altar, August 2012
Paperback / e-Book
Deserving of His Diamonds?, August 2012
Paperback / e-Book
Sydney Harbour Hospital: Lexi's Secret West Wing to Maternity Wing!, May 2012
Mass Market Paperback
His Poor Little Rich Girl, December 2011
Mass Market Paperback / e-Book
The Surgeon She Never Forgot, July 2011
Mass Market Paperback
The Wedding Charade, June 2011
Mass Market Paperback / e-Book
One Last Night, May 2011
Mass Market Paperback / e-Book
The Unclaimed Baby, May 2011
Paperback
The Man with the Locked Away Heart, March 2011
Paperback
The Melendez Forgotten Marriage, July 2010
Mass Market Paperback
The Venadicci Marriage Vengeance, February 2010
Mass Market Paperback
Castellano's Mistress Of Revenge, January 2010
Paperback
The Future King's Love-Child, December 2009
Mass Market Paperback
Bound By The Marcolini Diamonds, September 2009
Mass Market Paperback
The Marcolini Blackmail Marriage, August 2009
Mass Market Paperback
Top-Notch DOC, Outback Bride, April 2009
Paperback
Androletti's Mistress, April 2009
Unexpected Babies
Mass Market Paperback
The Fiorenza Forced Marriage, March 2009
Mass Market Paperback
The Virgin's Price, January 2009
Mass Market Paperback
Bedded And Wedded For Revenge, December 2008
The Italian's Bride
Mass Market Paperback
The Marciano Love-Child, August 2008
Bought For Her Baby
Paperback
Single Dad Seeks A Wife, June 2008
Mass Market Paperback
Innocent Wife, Baby Of Shame, April 2008
Italian Husbands
Paperback
The Surgeon Boss's Bride, February 2008
Mass Market Paperback
Bought For Her Baby, January 2008
Bedded by Blackmail
Paperback
Willingly Bedded, Forcibly Wedded, October 2007
Bedded by Blackmail
Mass Market Paperback
Surgeon Prince, Ordinary Wife, August 2007
The Royal House of Niroli
Mass Market Paperback
Her Man Of Honour, August 2007
Paperback
The Secret Baby Bargain, April 2007
Miniseries: Red-Hot Revenge
Paperback
In Her Boss's Special Care, February 2007
Mass Market Paperback
Bought for the Marriage Bed, January 2007
Miniseries: Bedded by Blackmail
Paperback
The Greek's Convenient Wife, September 2006
Paperback
The Greek's Bridal Bargain, May 2006
Greek Tycoons
Paperback
A Surgeon Worth Waiting For, January 2006
Paperback
Back in Her Husband's Bed, January 2006
Paperback
The Blackmail Pregnancy, May 2005
Mass Market Paperback
His Inconvenient Wife, March 2005
Mass Market Paperback
The Australian's Marriage Demand, February 2005
Mass Market Paperback
The Italian's Mistress, November 2004
Mass Market Paperback