Good Morning Texas - Buy the Book
WFAA Channel 8 Mondays through Fridays, 9am-10am
Next Show
Paranormal to Fantasy, summer reading beyond reality
One of the hottest categories of fiction is paranormal, whether it is vampires, werewolves or people with unexplained powers there's no denying paranormal fiction is hotter than ever. Who knows what will be the next Twilight or Hunger Games? Maybe one of these titles will be all we talk about next year.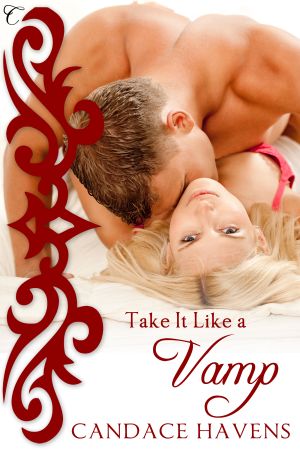 TAKE IT LIKE A VAMP by Candace Havens
Mixing humor with a dollop of paranormal characters, TAKE IT LIKE A VAMP kicks off a new line at a popular publisher, Entangled Publishing. If you're a fan of Pretty Woman, you'll get a kick out of this Cinderella story. But instead of a billionaire, the hero is a ... well, guess what from the title.
---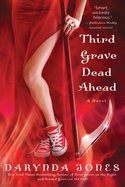 THIRD GRAVE DEAD AHEAD by Darynda Jones
Charley Davidson—grim reaper extraordinaire, private investigator . . . meh—is practicing her profession under the influence, caffeine and copious amounts of it, due to an extreme desire to induce insomnia. And she's got to figure out who is really guilty of a gruesome murder before the wrong guy takes the fall. Combining fast paced action with humor, this third book in the series is a delight.
---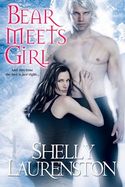 BEAR MEETS GIRL by Shelly Laurenston
One of our book club's favorite authors is back with her Pride series, this time the hero's a polar bear (explains the stark white hair of the cover) and the heroine's a hockey playing, crime fighting assassin. Did I also mention the hero is a cop? Yes, BEAR MEETS GIRL is as fun to read as it is to describe. Laurenston is addicted to Discovery Channel and animal documentaries so she mixes it up with a little Long Island bravado and the reader just hangs on for the ride.
---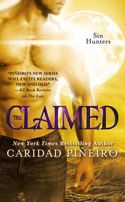 THE CLAIMED by Caridad Pineiro
Keeping the action on the east coast, THE CHOSEN is about two descendants of ancient races attempting to save their clans against the murderous factions in their warring sides. It's the Montagues and the Capulets on the Jersey Shore except the only ones to die are the enemies. And Caridad always has the hottest scenes. Take it to Padre or by the pool.
---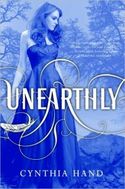 UNEARTHLY by Cynthia Hand
Clara Gardner has recently learned that she's part angel. Having angel blood run through her veins not only makes her smarter, stronger, and faster than humans, but gives she has a purpose. It also comes with two guys: one appealing to her angelic side and one to her darker side. This is the first book in the series, you need to start here. And then don't miss HALLOWED the second in the series. Suggested for young adults and older.
---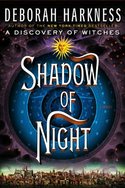 SHADOW OF NIGHT by Deborah Harkness
The most anticipated fantasy book of the summer is SHADOW OF NIGHT by Deborah Harkness. It's the second in the All Souls trilogy, the first, A DISCOVERY OF WITCHES was out last year and is in paperback now. Combining a mixed race relationship: witch and vampire, SHADOW OF NIGHT also plunges the characters into Elizabethan London where historical personages like Walter Raleigh and Christopher Marlowe mix it up with the fictional characters.
---
Plus a couple of other fantasies to read this summer: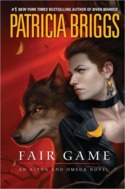 FAIR GAME by Patricia Briggs
Mated werewolves Anna Latham and Charles Cornick head to Boston to solve a crime.
---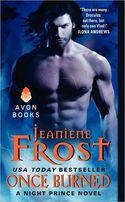 ONCE BURNED by Jeaniene Frost
The latest Night Prince novel, a conspiracy to destroy the Vlad who inspired the greatest vampire legend of all, goes terribly wrong. A great edition to the series.
Past Shows
Suspense, Get Your Heart Pumping: from cozies to thrillers Watch it now!
Books to Keep Your Teen Reading All Summer Long, Watch it now!
Gwen Reyes talks about Memorial Day books on Good Morning Texas on 5/21. Watch it now!
Gwen Reyes talks about "hot books" on Good Morning Texas on 5/2. Watch it now!