Good Morning Texas - Buy the Book
WFAA Channel 8 Mondays through Fridays, 9am-10am
Next Show
Join us on Monday May 21st at 9:00am Central Time on WFAA Channel 8, Good Morning Texas
Monday, May 21, 2012
Memorial Day means more than just an extra day off or your first big trip to the beach. It's a day set aside for remembering. So Fresh Fiction has a selection of books you won't want to be without. Try a classic you've always meant to read or re-read; relax with a women's fiction; keep your teen occupied with a Hill Country ghost story; stayed tuned for the next installment of True Blood; and be patriotic with rousing stories of heroes who keep us all safe.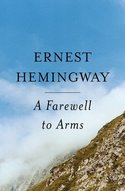 Never out of style and great to read as the summer kicks off is Ernest Hemingway's FAREWELL TO ARMS.
The best American novel to emerge from World War I, A Farewell to Arms is the unforgettable story of an American ambulance driver on the Italian front and his passion for a beautiful English nurse. Hemingway's frank portrayal of the love between Lieutenant Henry and Catherine Barkley, caught in the inexorable sweep of war, glows with an intensity unrivaled in modern literature, while his description of the German attack on Caporetto -- of lines of fired men marching in the rain, hungry, weary, and demoralized -- is one of the greatest moments in literary history.
A story of love and pain, of loyalty and desertion.
* * *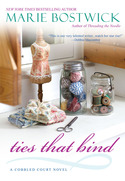 Friendship and quilting make a great combination in Marie Bostwick's TIES THAT BIND
In her compelling, beautifully crafted novel, New York Times bestselling author Marie Bostwick celebrates friendships old and new--and the unlikely threads that sometimes lead us exactly where we need to be. . .
* * *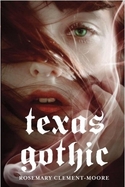 Escape to the Texas Hill Country with a great book for young and old in Rosemary Clement-Moore's TEXAS GOTHIC
Amy Goodnight's family is far from normal. She comes from a line of witches, but tries her best to stay far outside the family business. Her summer gig? Ranch-sitting for her aunt with her wacky but beautiful sister. Only the Goodnight Ranch is even less normal than it normally is. Bodies are being discovered, a ghost is on the prowl, and everywhere she turns, the hot neighbor cowboy is in her face.
* * *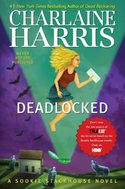 You can't wait until the next installment of True Blood hits the screens large and small? Then dig into the latest Sookie Stackhouse with DEADLOCKED by Charlaine Harris.
It's vampire politics as usual around the town of Bon Temps, but never before have they hit so close to Sookie's heart....
Growing up with telepathic abilities, Sookie Stackhouse realized early on that there are things she'd rather not know. And now that she's an adult, she also realizes that some things she knows about, she'd rather not see--like Eric Northman feeding off another woman.
A younger one.
* * *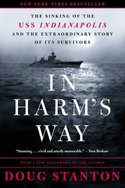 Never forget the sacrifices made in war, we'd be remiss without the recounting of one of the chilling stories of WWII - Doug Stanton's IN HARM'S WAY
The account of America's worst naval disaster—and of the heroism of the men who, against all odds, survived.
On July 30, 1945, the USS Indianapolis was torpedoed in the South Pacific by a Japanese submarine. An estimated three hundred men were killed upon impact; close to nine hundred sailors were cast into the Pacific Ocean, where they struggled to stay alive, battered by a savage sea and fighting off sharks, hypothermia, and dementia. By the time help arrived—nearly four days and nights later—all but 317 men had died.
* * *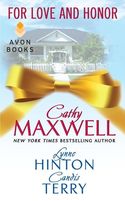 And only got time for some short stories about heroes, then load up your e-reader with FOR LOVE AND HONOR by Cathy Maxwell, Lynne Hinton and Candis Terry. There's sure to be a story to bring a tear to your eye and fill you with the pride of being an American.
In New York Times bestselling author Cathy Maxwell's The Bookish Miss Nelson, it's the duty of daring Army Captain William Duroy to escort Miss Pippa Nelson through enemy territory, bringing her safely home to England. But can he resist falling in love?
In Lynne Hinton's Letters From Pie Town, a New Mexico town couldn't be prouder of its very own Raymond Twinhorse, injured while fighting in Afghanistan. So Trina Lockhart gathers letters from Raymond's friends and family, hoping their wishes will help to heal the man she loves- and bring him back home.
In Candis Terry's Home Sweet Home, Lt. Aiden Marshall returns to Sweet, Texas, after facing the devastation of war. With the help of the entire town-and a tail-wagging companion-the woman he's always loved makes her hero's homecoming all the more sweet.
* * *
Past Shows
Wednesday, May 2, 2012
Gwen Reyes talks about "hot books" on Good Morning Texas on 5/2. Watch it now!
Spicy romance full of sizzling chemistry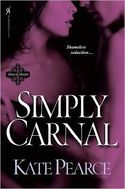 SIMPLY CARNAL by Kate Pearce. No passion is too decadent and no desire is too exotic at Madame Helene's Pleasure House—an exclusive brothel in Regency England that offers the ultimate in erotic delights...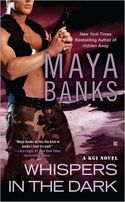 WHISPERS IN THE DARK by Maya Banks are like candy, you can't eat just one. A sensual tale of a tortured ex-military man who saves a woman but then fears to love her.
Quick relationship development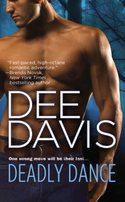 DEADLY DANCE by Dee Davis. As the intelligence officer for A-Tac, a black-ops CIA unit masquerading as Ivy League faculty, Hannah Marshall is used to working behind the scenes. But when a brutal murder hits too close to home, Hannah finds herself in the middle of the action, falling in love while racing to outwit a sadistic mastermind.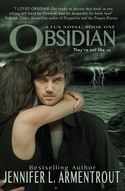 OBSIDIAN by Jennifer L. Armentrout features a wild new world with aliens living next door, snarky teens and just a ton of a fun read.
A relationship imbalance between the inexperienced woman and her troubled older love interest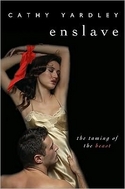 ENSLAVE by Cathy Yardley is a retelling of the "Beauty and the Beast" fairytale. But in the end who is the tamer and who is the tamed?
Paranormal undertones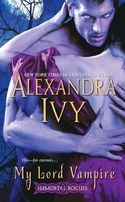 MY LORD VAMPIRE by Alexandra Ivy introduces three vampires duty-bound to protect their own kind even as they fall prey to mortal desires. . .set in Regency London, a young widow with secrets of her own tries to outwit a sexy vampire.
Old Timey rules of courting (Historical)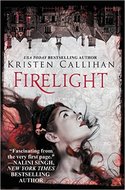 FIRELIGHT by Kristen Callihan is an exciting debut from an author to watch. a gothic retelling of Beauty and the Beast set along the shadowy lanes of Victorian London. Fast paced, engrossing and highly recommended.
BEGUILING THE BEAUTY by Sherry Thomas is a Cinderella story, with the young widow hiding her true identity for a revenge that backfires.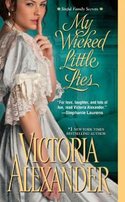 MY WICKED LITTLE LIES by Victoria Alexander for the fans of Mr. and Mrs. Smith and True Lies, spies married to each other but they don't know each other's secrets.
Reader Favorite by Texas Author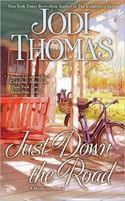 JUST DOWN THE ROAD by Jodi Thomas takes place in Harmony, Texas, where dreams are born. As the townspeople face unexpected endings and new beginnings, they also come face to face with themselves—and what's most important in life...in this one a man who stopped living when his wife passed away faces a new beginning with the new town doctor and a vulnerable young child.