Good Morning Texas - Buy the Book
WFAA Channel 8 Mondays through Fridays, 9am-10am
Next Show
Join us on Monday July 2nd at 9:00am Central Time on WFAA Channel 8, Good Morning Texas
Suspense, Get Your Heart Pumping: from cozies to thrillers
Nothing is better to read on a hot Texas summer day then a suspense novel. And suspense ranges from "cozy mysteries" like Agatha Christie's classics to fast-paced and intense thrillers from John Grisham. Here are a few to consider this summer. We've got romantic suspense to straight psychological thrillers. And even a little something for children. To kick it off let's go with a mixture of humor and intrigue...
BARE-NAKED LOLA by Melissa Bourbon Ramirez
If you love the Stephanie Plum books, then Lola Cruz is right up your alley. Mixing humor with a mystery to solve, Melissa Bourbon Ramirez's BARE-NAKED LOLA is perfect to take with you on a summer vacation. Lola's a private investigator and her new case takes her from cheerleading on the sidelines of Sacramento's professional basketball to a nudist resort.
Meet Lola Cruz. After paying her dues as an intern, she's now a full-fledged detective at Camacho and Associates. Her boss is Manny Camacho, a muy caliente former cop with a mysterious ex-wife, a Lara Croft look-alike girlfriend, and a sudden personal interest in Lola. She's also reunited with the gorgeous Jack Callaghan, her high school crush whom she shamelessly tailed years ago and photographed doing the horizontal salsa with some other lucky girl.
---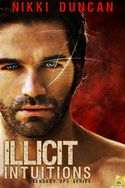 ILLICIT INTUITIONS by Nikki Duncan
Putting a little psychic ability into a mystery is one way to mix romance with suspense. In ILLICIT INTUITIONS, Nikki Duncan gives the reader what she wants: sizzling attraction and a mystery important to solve before it destroys her. The third book in the Sensory Ops series about members of a secret FBI Specialized Crimes Unit, it's proving to be another winner. Available for your e-readers now so perfect to slip in your bag or pocket.
---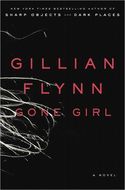 GONE GIRL by Gillian Flynn
Here's a book that has book clubs buzzing, no not a take on Shades of Grey but what happens when a wife who is the perfect wife disappears on her fifth anniversary? Is her golden boy husband the murderer? It's got all the other couples in town on edge when it's revealed this marriage was far from perfect. GONE GIRL seems torn from news headlines and is a perfect psychological thriller for this summer.
---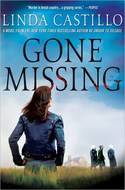 GONE MISSING by Linda Castillo
Going from the Missouri perfection to what surely everyone suspects is an ideal world, the Amish community. Linda Castillo takes us on another case with chief of Police Kate Burkholder as she uncovers a murder that can rock the Amish. It's a rumspringa gone terribly deadly. Castillo knows her Ohio Amish community, living there for a few years before returning to Texas.
---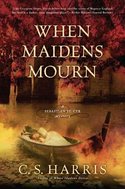 WHEN MAIDENS MOURN by C.S. Harris
Taking a step back to Regency England, WHEN MAIDENS MOURN is a historical mystery. When Gabrielle Tennyson is murdered, aristocratic investigator Sebastian St. Cyr and his new reluctant bride, the fiercely independent Hero Jarvis, find themselves involved in an intrigue concerning the myth of King Arthur, Camelot, and a future poet laureate. It's a double-hitter: a solid mystery and some history!
---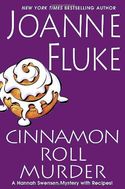 CINNAMON ROLL MYSTERY by Joanne Fluke
If you want a chance to drool over a delicious recipe as well as fall into the familiar town of Lake Eden, Minnesota then the latest Hannah Swenson is for you. I mean, who doesn't love cinnamon rolls?
---
Plus some great other mysteries to read this summer: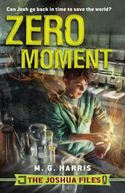 ZERO MOMENT by M.G. Harris is a mid grade adventure
In the next installment of the action-packed series The Joshua Files, Josh thinks that he has solved the puzzle of time travel-but now he faces an even bigger dilemma. Should he use it to go back in time and save his father?
---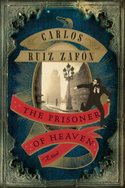 THE PRISONER OF HEAVEN by Carlos Ruiz Zafon
A little continental reading, the internationally acclaimed New York Times best selling author Carlos Ruiz Zafón takes us into a dark, gothic Barcelona and creates a rich, labyrinthine tale of love, literature, passion, and revenge in which the heroes of THE SHADOW OF THE WIND and THE ANGEL'S GAME must contend with a nemesis that threatens to destroy them.
---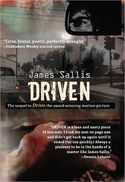 DRIVEN by James Sallis
If you loved the movie DRIVE then be sure to check out the sequel to the book it was based on. DRIVEN picks up seven years later. It's hard case crime at its best.
Enjoy and be sure to check out all the books at FreshFiction.com/GMT
Past Shows
Books to Keep Your Teen Reading All Summer Long, Watch it now!
Gwen Reyes talks about Memorial Day books on Good Morning Texas on 5/21. Watch it now!
Gwen Reyes talks about "hot books" on Good Morning Texas on 5/2. Watch it now!