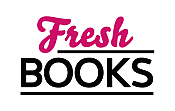 November's best reads...
Brookly James
Features & Posts
No posts found.
2 comments posted.

Re: Vigilare (8:48pm April 7, 2012):

I agree, a woman does not have to over extend her toughness as though she is compensating for something. It's kind of like the old adage that there is no need to tell someone how good you are, let them find out for themselves through your actions, as actions always speak louder than words.

I love a heroine who is witty and charming, even feminine, yet carries herself with a subtle confidence. Like my Gina, in Vigilare...one would definitely notice her when she walks into a room. Not by the volume of her voice or the beauty of her presence, but by the cadence of her walk.

It reminds me of one of my favorite poems by Maya Angelou, Phenomenal Woman. It's so good, I have to share, at least the first stanza:

"Pretty women wonder where my secret lies,
I'm not cute or built to suit a fashion model's size.
But when I start to tell them,
They think I'm telling lies.
I say:
It's in the reach of my arms,
The span of my hips.
The stride of my step,
The curl of my lips.
I'm a woman,
Phenomenally.
Phenomenal woman,
That's me."

Re: Vigilare (2:44pm April 7, 2012):

Wow! Thanks so much for taking the time to comment. I am enjoying your opinions. Good points here! I agree that a heroine does not have to be mean or unkind to others in her pursuit to be competent and successful. And yes, flexibility is a must for our heroines, as humility is a true asset in knowing we are not always right :) And that there are other ways to do things...heroines are never above being taught and accepting wisdom.

I love that many of you mentioned enjoying strong female leads and that you like them to work alongside the male leads...helping one another. That's what it's all about, right? In any relationship, be it friendship, family and/or a lover, it should be a team. A team is stronger than any one of its individual parts. Many of you brought up the fact that men still want to feel like men and be needed. I agree one-hundred-percent! And I feel, as women...our heroines want the same. Everybody, regardless of how strong and capable, needs a soft place to fall, even if only for a little while. And what better place than the comforting, encouraging, strong arms of a beautiful man. Especially if he wants/needs to do that for us to feel as though he is fulfilling his destiny.

I say beautiful man because it reminds me of my beau. The first time I told him he was beautiful, he said, "I don't know that I've ever been called beautiful. Can men be beautiful?" To which I replied, "Oh yeah. They're rare, but there are some beautiful men, baby." I know some folks may think calling a man beautiful sounds strange. Men are handsome, not beautiful, some may say. To me a beautiful man is an extraordinary man. He's not beautiful just because of his looks. He's beautiful because of who he is. A man is beautiful to me when he is strong enough to hold me when I need to be held and secure enough to let me hold him when the need arrises. Do you think men can be beautiful? What a makes a man beautiful to you?