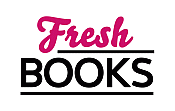 Your August adventures in reading
Reviews
The Vacation
by T.M. Logan
"Utterly gripping, an intricately woven mystery"
Posted August 3, 2020


The Vacation is the newest domestic thriller by T.M Logan, dealing with infidelity against the backdrop of a scenic French villa.
While described as a thriller, it seems more proper to describe Read more...



Near Dark
by Brad Thor
"Long time fans will be pleased."
Posted July 26, 2020


Near Dark is the latest espionage thriller by Brad Thor in his long-running series about the damaged but deadly spy, Scott Horvath. This time around, Scott Horvath is reeling from a recent tragedy and drowning his sorrows in Key West, until Read more...



Lost River
by J. Todd Scott
"A Tightly Wound and Addicting Thriller"
Posted July 7, 2020


LOST RIVER is the latest crime thriller from J. Todd Scott, concerning the effects of the opioid epidemic on a small Kentucky town. Great care seems to have been taken to portray the impact the opioid crisis has had on rural Appalachia with startling Read more...



Daniel Jimenez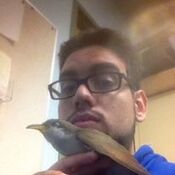 Ever since I was child, I have been captivated by the ability to tell a story. It's an art form that is constantly evolving, yet has always transformed and elevated us.My dream would be to one day join that pantheon of celebrated storytellers.
Features & Posts
No posts found.
No comments posted.