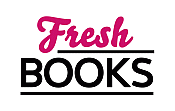 Your August adventures in reading
"Long time fans will be pleased."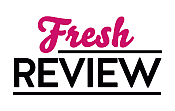 Reviewed by Daniel Jimenez
Posted July 26, 2020

Near Dark is the latest espionage thriller by Brad Thor in his long-running series about the damaged but deadly spy, Scott Horvath. This time around, Scott Horvath is reeling from a recent tragedy and drowning his sorrows in Key West, until an unprecedented hundred million dollar bounty forces him back into the field.
I must admit, this is actually my first taste of the Scott Horvath chronicles. I feel a bit unqualified giving my opinion when this series' story stretches back all the way to the early 2000s. At the same time, Near Dark's story is fairly self-contained, and Thor puts more than enough background information so that newcomers are up to speed by the first few chapters.
But as a neophyte to the series, I came away unimpressed. Near Dark isn't a bad or boring novel, but just comes off as uninspired. The term cliche comes to mind when you're reading it, as all the familiar tropes of the spy genre are out in full force. The tortured secret agent drinking away his pain, yet is somehow still hyper vigilant and capable in a fight. The genius hacker who can break into anything anywhere, warning the agent at the last second over his earpiece. The impossibly attractive female agent who flirts with the protagonist regardless of circumstance. It almost feels like a checklist was adhered to during the writing process. But being cliche isn't necessarily a bad thing, as even a story that's familiar can be made exceptional. The problem is that the story itself isn't incredibly well told. It starts out intriguing, with the hundred million dollar bounty set up and Horvath desperately searching for answers as to who wants him dead. Yet the set up continues long after this, eventually settling into a routine of the characters going to a foreign country, kidnapping someone, threatening to torture them, and then using the answers they got to set a course for the next kidnapping. It never feels like it reaches the potential it set up with the premise of a hunted spy and a massive bounty open to any assassin who wants a piece. The action ends up being few and far between, with a climax that should have been more explosive.
All of this sounds like damning criticism, but the fact that I was fascinated enough to reach the end means Brad Thor is doing something right. Thor's experience with the genre does shine through, as his eye for detail helps create a lived-in world of secrecy and betrayal. When the action scenes do come, they are written with a blistering intensity that only a skilled author could muster. Overall, the novel's strengths do outweigh its weaknesses.
Near Dark might not bring any new converts to the ongoing Scott Horvath series, but long time fans will most certainly be pleased with this capable written if somewhat predictable entry.
SUMMARY
Scot Harvath returns in the newest thriller from #1 New York Times bestselling author Brad Thor.

The world's largest bounty has just been placed upon America's top spy. His only hope for survival is to outwit, outrun, and outlast his enemies long enough to get to the truth.

But for Scot Harvath to accomplish his most dangerous mission ever—one that has already claimed the lives of the people closest to him, including his new wife—he's going to need help—a lot of it.

Not knowing whom he can trust, Harvath finds an unlikely ally in Norwegian intelligence operative Sølvi Kolstad. Just as smart, just as deadly, and just as determined, she not only has the skills, but also the broken, troubled past to match Harvath's own.
---
What do you think about this review?
Comments
No comments posted.

Registered users may leave comments.
Log in or register now!