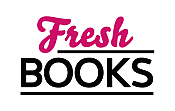 Books to enjoy in May! Let your reading blosson!
Alexis Walker
Features & Posts
No posts found.
3 comments posted.

Re: Burning Skies (10:38pm June 24, 2011):

Are you kidding. The best part about having wings would be the flying, soaring over the earth. Or maybe the cuddling, wrapping up inside them, or maybe some high flying, adrenaline pumping . . . ah, I better keep this rated G :-) Can't wait for the new book, Caris!

Re: Beneath The Thirteen Moons (11:14am December 8, 2010):

I do believe in love at first sight, though I haven't experienced it. I actually never thought of my friend Bob in that way until the night he kissed me. Wow! Through my whole world for a loop :-) I don't think I could survive is we weren't such opposites. I can't cook, he can. I can bake, he can't. He like everything clean and neat but steers clear of the computer. I keep an organized mess and live on teh computer. Together we are definitely stronger. Luckily, we both love to dance.

Can't wait to read your book Kathryne. I read them all so far and wouldn't stop now if someone tried to pay me!

Re: Sinful in Satin (1:40pm October 1, 2010):

Hi Madeline,
I am many different people in my dreams, male female, child, adult. I was told that it had to do with past lives (according to a psychic). I also fly in my dreams on occasion and it is exhilarating. I heard that it meant that I feel in control of my life. On the other hand, I have figured out that when I dream of my ex-husband it means I am feeling overwhelmed. Isn't that funny? Anyway, my guess is that climbing ladders may be you controlling your life, like flying. That's my two cents anyway :-)