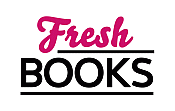 Hot Hot reads in August
Reviews
Defiant
by Jessica Trapp
"Beauty and enchanment amidst a world of violence"
Posted January 30, 2011

Lady Gwyneth of Windrose is a woman on a mission. After having learned of the brutal injustice being done to the women of her area, she is determined to bring justice to those committing the vial acts thus allowing the women their freedom. Her only problem? She herself is confined Read more...



The Virgin Widow
by Anne O'Brien
"A compelling new look at an age old tale!"
Posted January 30, 2011

Anne Neville, the daughter of the mighty and powerful Earl of Warwick, is living in an era of blood, violence, and life threatening betrayal. It's the war of the roses, and two royal families (York and Lancaster) are engaged in a long standing battle for the throne of England Read more...



Goodnight Tweetheart
by Teresa Medeiros
"A very clever love story for the technological age!"
Posted January 30, 2011

A love story for the technological age, GOODNIGHT TWEETHEART by Teresa Medeiros tells the tale of Abby and Mark. Abby is a novelist suffering through a major case of writer's block and Mark is a teacher on sabbatical that is traveling the world. One unexpected night their paths cross Read more...



The Best Laid Plans
by Lynn Schnurnberger
"A wonderfully quirky, heartwarming tale!"
Posted January 30, 2011

Life is good for Tru Newman. She's got beautiful teenaged twin daughters, great friends and a devoted husband with an excellent job that affords her a comfortable lifestyle. That is, until the economy takes a dive and she finds that her family's one income has suddenly been lost Read more...



The Secrets Sisters Keep
by Abby Drake
"A must read for anyone with sisters!"
Posted January 30, 2011

Ellie, Amanda, Babe, and Carleen are four sisters whose lives have taken them in four very different directions. Ellie, the oldest, has spent her adult life caring for her aging uncle Edward. Amanda is a wealthy mother and wife with an affinity for spending large amounts of money who has Read more...



The Bricklayer
by Noah Boyd
"A fast paced thrill ride!"
Posted January 30, 2011

When well known members of society begin turning up dead, the FBI knows that they've got something on their hands that needs to be taken care of quickly and, most importantly, quietly. Following the complicated demands of the group at large, even the bureau's best agents are falling Read more...



Shannon Cox
My name is Shannon. I'm just a girl with a love of literature trying to share that love with the world in any way I can. Born and raised in Newfoundland, I currently live in Southern Ontario.
Features & Posts
No posts found.
No comments posted.