"Beauty and enchanment amidst a world of violence"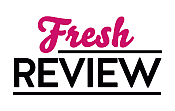 Reviewed by Shannon Cox
Posted January 30, 2011

Lady Gwyneth of Windrose is a woman on a mission. After having learned of the brutal injustice being done to the women of her area, she is determined to bring justice to those committing the vial acts thus allowing the women their freedom. Her only problem? She herself is confined to a family, cold and without compassion; a prisoner to those desperately trying to marry her off.
Jared St. John is a man who has been wrongly imprisoned for the death of his brother. Now on the loose, he is on a wild goose chase to find and bring to justice the true guilty party and, in turn, clear his own name once and for all.
On one fateful night their paths cross and so begins an uneasy and tempered journey that they must embark upon and finish -- together.
Set in medieval times and filled to overflowing with sensual imagery, beautiful characters, a falcon and a cleverly named brothel, DEFIANT was an absolute joy to read. Despite a few slow parts towards the beginning of the novel, the story quickly picked up the pace and once it did, it did not stop until the very end!
Jessica Trapp is a charming writer who seems to have perfected the art of lacing her stories with so much beauty and enchantment amidst worlds of violence and hardship that DEFIANT is utterly impossible to put down.
Learn more about Defiant
SUMMARY
Three years ago Jared St. John was imprisoned, wrongly, for the murder of his own brother. Now, finally free, he wishes only to live in peace, hoping to heal the darkness that plagues his soul. But his self-inflicted isolation is destroyed when he is drugged, spirited away to a church, and forced to marry a brazen enchantress against his will.
Lady Gwyneth of Windrose knows something of false imprisonment, but that doesn't stop her from abducting a stranger when it's her only hope of gaining her liberty. Yet the moment she's alone in her unwilling new husband's powerful presence, everything Gwyneth thought she knew of men-and of seduction-falls by the wayside. For the first time in her life, it's not freedom Gwyneth craveszbut to give herself over to unyielding passion...
---
What do you think about this review?
Comments
No comments posted.

Registered users may leave comments.
Log in or register now!