"Emotional, passionate, thrilling romantic suspense."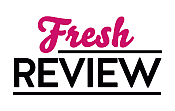 Reviewed by Suzanne Tucker
Posted June 13, 2006

Romance Suspense | Romance Paranormal
In 500 years, no Edge has ever broken the Nairne's Curse and none ever will. He can marry someone he doesn't love, but can never love the woman he marries. Gabriel Edge can never love, can have no Lifemate, can have no happily-ever- after. Gabriel must chose duty over love for all time. But his work with T-FLAC, the counterterrorist organization, is his life. Being head of the psi/spec op paranormal unit is his passion. It's enough. At least until the Rx 793 robot (Rex) is stolen from a lab in Tucson, Arizona, and Gabriel meets Dr. Eden Cahill, the scientist who spent the last six years creating her brainchild.
Rex is in the hands of a terrorist group and can be used as an indestructible killing machine, running suicide missions unharmed. Gabriel's job, his only job, is to relieve the necessary data from Dr. Cahill's mind. He can then build a fully functioning duplicate within minutes. When the original is located, and it has to be located, it must be destroyed. The only way to accomplish this is "like against like." If Gabriel can get Eden to lose control (even without her knowledge) for 12 seconds or less, he can extract the data she holds in her subconscious. Gabriel's additional powers include transformation and teleporting. This seems so unreal for a scientist like Eden to comprehend. Wizards do not exist. But here he is!
Eden proves to be Gabriel's passion. Why did she have to be his Lifemate? She's the one person whose mind he can't read without her complete consent. There's one big secret Eden hasn't revealed to anyone. How can she tell the man she's fallen in love with how much more advanced she's made Rex? She even questions herself as to why she went this far with her brainchild.
EDGE OF DANGER is a suspense thriller as hard, sharp and cutting as we have come to expect from a Cherry Adair novel. It's also packed with the emotion and passion of two characters who can only find fulfillment in one another. The chemistry, the magic, the wizardry sends this incredible novel over the top. EDGE OF DANGER is the first of three stories about the Edge brothers (be still my heart). I can hardly wait for EDGE OF FEAR and EDGE OF DARKNESS, also sure to keep us on the edge of our seats.
This romantic suspense thriller is well-written, uncensored, fast-paced and just plain magical. You'll know what I mean when you read it! Praise to Ms. Adair. You've done it again!
SUMMARY
Only Freely Given will This Curse be Done.
To Break The Spell Three Must Work As One...
Even the deepest peril couldn't keep him away from her.
As an anti-terrorism operative in T-FLAC's classified paranormal unit, the intrepid, ruggedly handsome Gabriel Edge protects the world from the forces of evil. So when an ingenious and extremely volatile invention is stolen from a covert lab in Arizona, Gabriel zeroes in on the brilliant young scientist who helped to create the device. From Gabriel's first contact, Eden Cahill leaves an indelible impression.
Using a mysterious telepathic power as ancient as his Scottish heritage, as well as his seductive physical charms, Gabriel must infiltrate Eden's mind to uncover the secrets she so desperately protects. But Gabriel is in a bind--for the only way to penetrate Eden's memories is through one shared intimate encounter that will trigger revelations, shatter lives, and just might save humanity...all at a terribly steep price.
---
What do you think about this review?
Comments
No comments posted.

Registered users may leave comments.
Log in or register now!