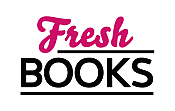 Grab your best read in March!
"Lively, interesting, steamy hot and loads of fun to read!"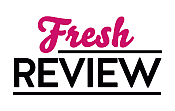 Reviewed by Tanzey Cutter
Posted February 15, 2005

Paranormal | Romance Contemporary
When a local voodoo priestess curses sexy Craig Thibodeaux with a spell that turns him into a frog by day and a man by night, he has until the next full moon to remove it. Of course, there are a few stipulations to the curse -- the handsome playboy must find a woman to truly love him, he's forbidden to tell any woman about the curse and, if he's not successful, he'll be turned into a frog permanently. This big-city lawyer, who's come to visit his uncle in tiny Bayou Miste, Louisiana, can't believe his misfortune. Sure, he's never been serious enough about a woman to really contemplate spending the rest of his life with her, but he doesn't deserve this type of treatment. Where is he ever going to find that special woman and make her fall in love with him in the next two weeks, especially while he's staying at his uncle's bait shop/marina and only being a man by night?
Professor, research scientist, "brainiac" Elaine Smith has recently broken her engagement to a colleague after she found him fondling the office secretary. She's not too upset, because she's not sure she really loved him anyway. Meaningful relationships are foreign to Elaine after having lived so many years alone. When an anonymous sample of Louisiana swamp water arrives from Bayou Miste, Elaine sees it as the perfect opportunity to get away from her lab and investigate possible pollution problems in the swamp's fragile ecosystem. She'll just have to face her deathly fear of water when she gets there.
With frizzy hair that's gone wild in the humidity, glasses perched on her sweaty nose, a conservative wardrobe of khakis and her ever-trusty microscope, Elaine embarks on the challenge (and adventure) of a lifetime. And it starts the minute she lays eyes on the sexy, half-naked Cajun at the local marina where she goes to hire a guide into the swamp. Yep, you guessed it, Craig is to be her guide, and of course, he convinces her that the best time to investigate is at night. Their nightly treks provide ample opportunity for them to get to know each other better, as well as to realize that someone in the area is dumping harmful contaminates. As Elaine challenges her fears and becomes involved with the local residents, she finds layers to herself she never knew existed, and she likes it. So does Craig, who can't believe he's so attracted to her. With time running out, he's not sure he can get her to fall in love with him before the next full moon.
Oh, what fun this story was to read! All of the characters are lively and interesting, and the sex is as hot and steamy as the Louisiana bayou in the summertime. The premise is both funny and serious, which makes it even more entertaining. Elle James is an RWA Golden Heart winner, and it's obvious from this book why. I can't wait for her next endeavor.
SUMMARY
Wanted: Single woman, very nearsighted, who doesn't care about height (3") or skin flaws (green and bumpy) who can see past minor details.
Craig Thibodeaux was cursed. Frog by day and man by night, he had until the next full moon to break the spell by finding someone to love him. Elaine Smith seemed perfect. She was beautiful and smart, and even passionate about frogs. And truth be told, he'd been a bit more frog than Prince Charming even before he'd tangled with the Voodoo Queen. Elaine deserved more. She deserved to be the queen of someone's lily pad: a wife. While fighting more than one fly in the ointment, the magic of a single kiss brings Craig to realize fairytale endings really can come true.
---
What do you think about this review?
Comments
No comments posted.

Registered users may leave comments.
Log in or register now!