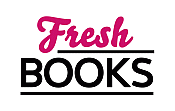 December's Must-Reads: Top Books to Close Out the Year with a Bang
"A well-plotted, character-driven, and powerful WWII novel"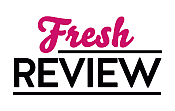 Reviewed by Evie Harris
Posted November 19, 2023

Max, an Austrian Jewish architect, and Bettina, a German artist, were madly in love. Subject to the German rules of pre-WWII, they weren't allowed to marry. Max felt they should leave the country, but Bettina was optimistic things would improve. She was wrong. Their lives took a path no one could have foreseen.
Their story spans history from the 1920s to 1993 and it is told in different time periods. We get to know Max and Bettina through their own voices from the past, but it is Bettina's daughter Clara's quest to find out who her birth father was that truly reveals their absorbing story. Each did what they had to do to survive and they paid dearly for their love for one another.
THE PORCELAIN MAKER by Sarah Freethy is a skillfully told historical fiction novel in which tragedy casts a shadow. As we follow Clara's search for answers about her father, much is also revealed about Bettina and pieces begin to fall into place about previously unanswered questions. With what effect?
THE PORCELAIN MAKER brings forward a dark time in history. Well-plotted and character-driven, this powerful story is memorable. It is engrossing, poignant, and well worth reading. Highly recommended.
SUMMARY
A sweeping, epic story of love, betrayal and art, set across Europe from the 1920s Weimar Republic, to dark and glittering 1930s Berlin and then to twenty-first century America where the story ends.

It's 1929 and two lovers are caught at the crossroads of history as Nazi Germany is about to unleash its darkest forces. Richard, a Jewish architect and Bettina, a beautiful and celebrated German female artist, on the eve of World War II. Their love sparks brightly but it cannot last.

Later, at the turn of the twenty-first century, Bettina's daughter Clara goes on a journey to trace her roots and discover the identity of her father, a man she has never known. As Clara pieces together the puzzle of her real origins, we follow the story of Richard and Bettina, and reveal its tragic and jaw dropping final twist as Clara weaves together the fabric of her past and discovers the secret that has always been kept from her.

The novel is inspired by the true story of the white porcelain pieces Hitler adored, the concentration camps where they were made, and the SS guards who were given them.
---
What do you think about this review?
Comments
1 comment posted.
Re: A well-plotted, character-driven, and powerful WWII novel

Great
(Absolute Digitizing 1:22am November 20)
Registered users may leave comments.
Log in or register now!