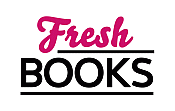 December's Must-Reads: Top Books to Close Out the Year with a Bang
"A Gritty Dark Hard-To-Put-Down Rural Thriller"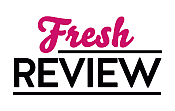 Reviewed by Sandra Martin
Posted November 13, 2023

HARD COUNTRY is the action-packed first book in the Tucker Snow Thrillers by Reavis Z. Wortham. This non-stop thrill ride takes readers to the sprawling Texas countryside of Ganther Bluff, where peace and solitude are shattered by illicit drug peddlers and the blind eyes of crooked local lawmen.
Tucker Snow, on a leave of absence from his job as a special agent for the Texas & Southwestern Cattle Raisers Association, is no stranger to narcotics investigations. He previously worked in undercover narcotics for the DPS with his brother, Harley. After losing his wife, Sara Beth, and their infant daughter in a car accident involving a meth-addicted driver, Tucker has moved his teenage daughter Chloe to the Texas countryside for some peace and quiet. When an argument across the street leads to a cadence of gunfire, Tucker knows this is no simple family dispute and the occupants of the dilapidated trailer are involved in something bad. With the constant traffic day and night, Tucker has his suspicions, but when he meets an occupant of the trailer, Jess Atchley, he knows the man is bad news. There's a new meth drug variation hitting the countryside called gravel. Tucker has seen the effects of gravel on its users, rendering them extremely violent, aggressive, and strong. His wife and baby daughter were killed by a user. Tucker has no affection for drug dealers and his brother, Harley, feels the same way.
As Tucker keeps an eye on his neighbors, they start surveilling his family as well, and when there is an attempt to burn down Tucker's house, he knows how dangerous the situation has become. Yet, it's hard to get local law enforcement to take notice when they'll do whatever it takes to cover the tracks of their kin. Tucker and Harley decide to take matters into their own hands to protect their families and stop the death and destruction this new drug is causing in their community.
HARD COUNTRY is a gritty no-holds-barred action thriller that is descriptive and addictive. Readers are thrown into the world of drug addicts, dealers, corrupt local law enforcement, gunfire, violence, and gangs. The villains are heinous and greedy, sacrificing anyone to keep their trade hidden and their cash flowing. Tucker and his brother, Harley, are well-seasoned and honest lawmen, and they're up against a formidable opponent. Tucker's sixteen-year-old daughter, Chloe, is also grieving the loss of her mother and sister, but she is a tenacious and smart young woman, following in her father's footsteps. The action and suspense are page-turning, and each descriptive scene keeps the reader front and center of the action. The details are dark and gritty, but the survivors, including an innocent girl named Jimma, come out swinging and make HARD COUNTRY a hard-to-put-down thriller.
SUMMARY
There is no peace in the hard country
Tucker Snow is as tough as they come, hardened by decades working as an undercover narcotics agent for the Texas Department of Public Safety. Through special dispensation from the governor, he and his brother Harley cut a wide swath through the criminal element of Northeast Texas. But tragedy comes calling after taking a dream job as a special ranger with the Texas and Southwestern Cattle Raisers Association, when Tucker's wife and toddler are killed in a horrific traffic accident caused by a drug addled felon. Close to breaking, Tucker sets his badge aside to move his surviving teenage daughter outside of Ganther Bluff, a quiet town with enough room for them to mourn their unexpected loss.
But peace doesn't last long for a man like Tucker Snow. Instead of settling into small-town life to heal from such an unimaginable loss, a fresh kind of hell hits them with full force.
Crimes and secrets strangle this rural community, and when a new form of meth with the street name of gravel gets too close to home, it's enough for Tucker to put his badge back on and call Harley for help. The town will ultimately be better off with him as a resident lawman, but this unforgiving landscape will threaten everything Tucker holds dear.
---
What do you think about this review?
Comments
No comments posted.

Registered users may leave comments.
Log in or register now!