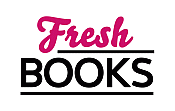 December's Must-Reads: Top Books to Close Out the Year with a Bang
"Snow, suspense, and sugar cookies in an Amish Christmas"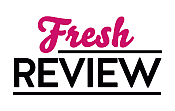 Reviewed by Clare O'Beara
Posted November 7, 2023

Colette King awaits her almost-fiancé Matthew Mueller's return home, in the third book of the Shadow Lake series, as she starts sewing THE CHRISTMAS QUILT. The King family inherited a B&B and some land, and decided to provide employment for Amish people and to welcome visitors. Matthew was called away to Missouri to help his ailing Uncle Saul and hasn't been home in months. But when Matthew returns for Eliza King's wedding to Levi Lapp around Christmastime, he has a female companion.
THE CHRISTMAS QUILT by Lenora Worth upends a lot of the format of Amish romance novels – the family runs a sizeable business, the Shadow Lake Inn, Pennsylvania, which has to have electricity and a telephone to cater to guests. The young people at the center of the story are already promising their affections, having worked together in the B&B. Some decidedly un-Amish scheming may be happening in the background, and there's even a threat of violence. I found the happenings interesting at first, then intriguing, while the use of horses and buggies in all weathers grounded the tale firmly in farmland. I especially like the workhorses Samson and Sawdust.
Matthew seems shell-shocked, as he explains that his uncle Saul has passed away and his ward, Shelah Frantz, is left alone. Saul asked Matthew to promise to marry her. Shelah is all too happy about this state of affairs, even though nobody looking at her hanging on Matthew's arm imagines he is in love with her. Colette is brought up short in her dreams of a happy home. Because she and Matthew hadn't asked the Bishop to notify the flock of their engagement, it's not official, and Shelah travelling all this way with a man she's not related to, is pretty compromising.
Unlike some men, Colette doesn't give up easily. With her sister Abigail, she starts baking cinnamon rolls and sets out to make a Christmas quilt showing all the good times she and Matthew enjoyed in the past. She doesn't yet know that there's more to the upset than meets the eye.
As well as the intrigue, I had fun reading about quilt-making and other crafts. The Amish dolls and pictures don't wear faces, while trees and plants provide green and red colours in THE CHRISTMAS QUILT. All the preparations for Christmas have to include inn guests, so trees are decorated with handmade items and tasty meals are prepared, with a sufficiency of cookies. Hard work and mostly done by hand. I had not visited the Shadow Lake series by Lenora Worth before, but I'd be interested to read the earlier books as they all seem to involve romantic suspense. Snow and surprises fill this enjoyable adventure.
SUMMARY
From the award-winning, New York Times, USA Today, and Publishers Weekly bestselling author comes the latest novel in her new inspirational romance series, featuring the independent King sisters, who run a historic Inn in the Northwest Pennsylvania Amish community of Shadow Lake Township. Will appeal to readers of wholesome and inspirational romance and fans of Charlotte Hubbard and Amy Lillard.

As the holidays approach, Colette King is eager for Matthew Mueller's return to Shadow Lake. Especially now that she has finally surrendered to the truth—that the friend she has known forever, the first man she ever kissed, is the one she longs to spend her life with. So when Mattie shows up at her sister's wedding with another woman on his arm, Colette's hopes are shattered. To heal her broken heart, she begins a quilt honoring her memories of Mattie. But every square she adds only makes her yearn for him more . . .

Matthew's new inheritance comes with a lot of responsibilities—including his late-uncle's deathbed request that he marry the woman who was his ward. But from the moment Mattie sees Colette again, he wishes he could escape his familial duty, even though doing so could bring scandal upon his mamm and daed. Will his desire to protect his parents cost him the life—and the love—he dreams of? Or can faith work a Christmas miracle that blesses all . . .
---
What do you think about this review?
Comments
No comments posted.

Registered users may leave comments.
Log in or register now!