"Love will find a way!"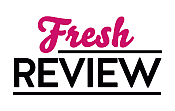 Reviewed by Annetta Sweetko
Posted October 23, 2023

Tiernan Verran has a problem... or maybe the Fae of the Night Court has the problem. He is totally unsuited to be king of anything, but when his brother steps down there is no else aside from Verran who is able to step up. The former Rebel Prince isn't happy, especially after he realizes that the powers that be want him to pick a suitable consort. Too bad the fiery redheaded Fiona isn't considered suitable, because she is the only one he wants by his side. Will he accept the rules or change them? When it comes to love in Sin City one never knows.
Fiona knew better than to fall for Tiernan and the rebellion that surrounds his ascension to the throne in place of his brother is only a small indication of the problems that they might face. Being the lowest totem pole of the Fae means the king can have fun but when it comes to ruling, Fiona is a no-go. Her heart is breaking but for the good of the people she must push away the only man she will ever love... Unless the new king can come up with a plan to save their love.
THE REBEL KING is part of the Deviant Kings series by author Gina L. Maxwell and it is amazing. Tiernan is the brother who enjoys the wicked fun of Sin City, but when his brother steps down to protect himself and his wife, Tiernan is next in line. No matter how he tries to conform it isn't in his DNA. Fiona is in for a number of surprises and the best one is when Tiernan is pushed into a quick coronation by one of his advisors who expected that his daughter would be named consort. It comes to him slowly but Tiernan realizes that being king might have some fun quirks - like being able to make decisions on his own future and the future of the people he will rule.
THE REBEL KING gives a taste of the political and class prejudices (even in the paranormal world - how sad) and despite that nonsense, love will find a way! The characters are as varied as in the real world with some you will adore, some not quite so likable, and still others you are thrilled to see get what is coming to them.
If you love fae, happily-ever-afters, steam, romance, and vivid descriptions, then get your hands on THE REBEL KING and watch Tiernan and Fiona fall in love. The ending gives a really good hint of what will happen to the next Verran brother - something to look forward to...
SUMMARY
All work and no wicked play makes Tiernan a very unsatisfied king…

Of all the Verran brothers, Tiernan is the least suited to wear the Night Court crown. The Rebel Prince is happy with no responsibilities or accountability—just the freedom to pursue his own dark, lush pleasures in Sin City. Including his secret hunger for a certain smart-mouthed, fiery redhead.

Only, the possibility of having Fiona is stripped away when Tiernan is thrust into the one role he never wanted: king. As king of the Dark Fae, wanting—let alone pursuing—anything with a lower-caste fae like Fiona would shift from fun…to forbidden.

Now war is emerging from the shadows of Vegas, and Tiernan is caught between who he's meant to be and who he wants. And somewhere in this maelstrom of lust, love, and rebellion is the key to the Dark Fae's survival…even if the cost is more than he can imagine.
---
What do you think about this review?
Comments
No comments posted.

Registered users may leave comments.
Log in or register now!