"A twisted, intriguing finale."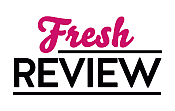 Reviewed by Annetta Sweetko
Posted October 20, 2023

THERE IS NO DEVIL is the second of Sophie Lark's Sinners Duet. Following where THERE ARE NO SAINTS left off with Cole and Mara continuing their highly emotional relationship.
Cole is learning to be happy, but he knows that happiness is going to come to a screeching halt if his nemesis, Alastor Shaw, the real Beast of the Bay, has his way. He tried to kill Mara and he wants to destroy Cole through her. Especially knowing that the cold-hearted Cole has found love.
Now a successful artist and the muse that Cole needed, Mara is more than ready to throw off her past and move forward. Too bad, the Beast, wants to ruin everything for them. But, in their time together, Cole and Mara weren't just burning the sheets, they were both learning. She to understand his way of life and he to learn hers.
THERE IS NO DEVIL wraps up the romance of Cole and Mara in an unexpected and twisted way, with some people getting what they deserve. Alastor has been after Cole since they were in college and Cole finally realizes, after learning to care for someone, that it was Alastor who began his killing streak back then. As Cole learns the truth, readers will also learn about a number of mysterious deaths. With the Beast's continued threat to Mara, Cole is willing to use his talent to end his enemy once and for all.
The finale of the Sinner's Duet, THERE IS NO DEVIL is an intriguing twist that though maybe not expected, was somewhat warranted for Mara. After all, she learned from the best.
SUMMARY
Cole and Mara's relationship has grown to consume them both. Cole is experiencing emotions he's never known, while Mara blossoms into a successful artist, shaking off the trauma of her youth.
For the first time in both their lives, they might actually be... happy.
But the past has a long shadow.
Alastor Shaw is the Beast of the Bay, a frenzy-killer who once hoped to share his hunting ground with Cole. When he realizes the cold-hearted Cole has fallen in love, he plans to destroy him, using Mara as his weapon.
Cole will do anything to protect Mara... but is Mara strong enough to protect herself?
---
What do you think about this review?
Comments
No comments posted.

Registered users may leave comments.
Log in or register now!