"A very different, very dark romance."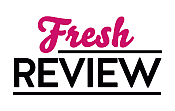 Reviewed by Annetta Sweetko
Posted October 20, 2023

Cole Blackwell is a world-renowned sculptor who has a secret: he is also a killer. Mara Eldritch is a starving artist, living with other equally starving artists, all trying to make a name in the art world. Mara already knows that in her world, no one can be trusted. Her deprived and horrible upbringing taught her that lesson. After putting her childhood trauma aside, something worse happens. Mara is almost killed by one man and left to die by another, but she is a survivor.
Cole was fascinated by the woman he left for dead when he saw her at a gallery opening. Soon he has feelings he never felt before – all because of Mara. He follows her around, trying to figure out what it is about her that intrigues him when so few people have done so before. Ultimately, he knows he will have to teach her to protect herself from predators such as himself and the man who tried to kill her leaving her for Cole to find.
THERE ARE NO SAINTS by Sophie Lark is hard to explain! It is a romance between an anti-hero and a woman who is a survivor and knows about evil. With his help, she breaks into the art world, while Mara begins to teach him about living and feeling.
I can't say I disliked the story – quite the contrary – I just didn't expect to like a story that places a serial killer as the lead. To be honest, everyone that Cole killed seems to deserve it, but the other killer in the story just really liked killing.
THERE ARE NO SAINTS is an extremely dark romance and starts the Sinners Duet. If you are like me, you have to see what happens next. Parts of it are terrible, eliciting little sympathy for many of the characters who get their just desserts. In other parts, you will find yourself rooting for these characters to find happiness.
SUMMARY
She knows he's no saint, but she has no idea she's dancing with the devil.
Cole Blackwell values control. He's the hottest sculptor in San Francisco—wealthy, successful, and respected. His only weakness is the dark impulse he carefully conceals. In truth, he's not just an artist: he's a predator, and the city is his hunting ground.
Mara Eldritch is a nobody. Broke and damaged, she works three jobs while creating paintings no one will ever see. When a chance encounter throws Mara into Cole's path, her escape from certain death fascinates Cole. More than that—it fixates him.
He begins stalking her, discovering there's more to the struggling misfit than he would have guessed. She makes him feel things he never thought he could feel. Want things he thought he'd never want. He doesn't know if he should protect her at all costs or destroy her before she ruins him. He's losing control, breaking the rules that have kept his true nature hidden from the world.
Mara knows he's dangerous, but Cole is the only person who's ever recognized her talent, and it leads her heart astray, straight into the dark.
Cole can teach her to get what she wants…but what might this vicious killer want in return?
---
What do you think about this review?
Comments
No comments posted.

Registered users may leave comments.
Log in or register now!