"Finally, Hope's destiny is here!"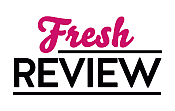 Reviewed by Annetta Sweetko
Posted October 4, 2023

Hope Kayrs-Kyllwood is the first and only female vampire ever born and has always thought her destiny was to sacrifice herself for the good of her people and the world. But to be honest she will find herself as the WARRIOR'S HOPE when all is said and done!
Two men have always been a part of her life: Drake, the leader of the Kurjan nations, and Paxton, who has always been her best friend. But who is she destined to be with? If she chooses Drake, it could mean peace will be found for all her people. But so many things are not what she thought they were. Even Paxton isn't quite what she thought... or is he? Life is so confusing for the young woman who always thought she knew what she has to do.
WARRIOR'S HOPE is an incredible, well-written read! Rebecca Zanetti gives her fans everything that they wanted, as well as things we couldn't possibly imagine. We get to watch as Hope leads a team that is trying to rescue enhanced women from the Kurjans who are stealing them for Ulric, who wants to sacrifice them to complete his return to rule the world. Or does he?
Readers of the Dark Protectors series have watched Hope grow up, along with Paxton and Drake. Hope has agonized over her future and worried about her loved ones. In WARRIOR'S HOPE, Paxton and Drake show their true colors and fans can finally pick sides.
This action-packed paranormal romance novel will have you glued to the pages while enjoying laughter-filled lighter moments but then your heart will be in your throat when heartbreaking decisions must be made. Get your hands on WARRIOR'S HOPE and find out all the details!
SUMMARY
This thrilling novel in the New York Times bestselling author's popular Dark Protectors series takes readers on a wild ride as the only female vampire ever born brings a love triangle to its explosive conclusion—deciding the fate of battling factions as the forces of good and evil gather for the ultimate showdown.

As the only female vampire ever born, and the heir to two powerful immortal families, Hope
Kayrs-Kyllwood has always felt the weight of fate and destiny. Now her heart is torn between two men and two different futures. It's a choice between duty and love, peace and war, with the fate of everyone she loves hanging in the balance.

As the leader of the Kurjan nation, Drake has always known that mating Hope is the best path to avoiding war. He's counting on her to know the same. . . . Paxton has been Hope's best friend and protector since they were children. He would kill and die for her without a second thought. In fact, he's always known that would be his path . . .

With deadly factions at her heels, Hope must decide whom to trust and where her loyalty lies—before the choice is taken away from her . . .
---
What do you think about this review?
Comments
No comments posted.

Registered users may leave comments.
Log in or register now!