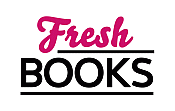 Fall into September books you'll love
"Housebound Guests and a Murderer on the Loose Makes this Regency Mystery a Perfect Holiday Read"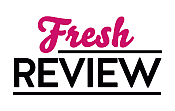 Reviewed by Sandra Martin
Posted September 19, 2023

In the fourth Lily Adler Mystery by Katharine Schellman, it's 1814 and Christmas is approaching in Hertfordshire, England. Lily is excited about escaping London and enjoying the Christmas Ball that Mrs. Grantham hosts each year. It's a chance for the neighbors to come together and celebrate, and it is also a chance to settle some scores in MURDER AT MIDNIGHT.
Widowed Lily Adler is attending the party with her brother-in-law, Sir John Adler, along with his mother and Mr. Matthew Spencer. Lily is looking forward to reconnecting with her old friend, Captain Jack Hartley, but when they meet, something is bothering Jack. Lily soon learns Jack's younger sister, Amelia, is the center of gossip and scandalous accusations. Amelia will not reveal to her parents or her brother what really occurred between her and the handsome Gregory Edison one night at the vicarage. When a snowstorm blows in and strands the guests at Mrs. Grantham's, it promises to be an interesting night. When day breaks and a maid in the poultry yard screams, Lily knows something bad has happened. The dead man in the snow is Gregory Edison and Amelia looks like the prime suspect. Lily believes Amelia is innocent. As the snow continues to fall, the guests realize they are trapped with a murderer, and Lily must use her observant nature and deduction skills to uncover the real motivation and person behind the young man's murder.
MURDER AT MIDNIGHT is filled with atmosphere and intrigue. It has heavy snow, housebound guests, dark hallways, secret comings and goings, suspicious servants, and a murderer on the loose. The plot is well-written and tightly woven and includes blackmail, forbidden relationships, a jewel thief, secret identities, financial scams, and so much more. Lily is a formidable sleuth as she tracks down clues and interviews suspects alongside the magistrate, Sir John Adler. She observes everything and misses no detail. With several men vying for her affection, Lily is enjoying her freedom and weighing her options. There are moments of quiet contemplation and moments of high drama, and the mystery twists and turns, ending in a harrowing showdown with the guilty. As the merriment of the season is juxtaposed with the seriousness of murder, MURDER AT MIDNIGHT is a fun, intriguing mystery that will delight readers this holiday season.
SUMMARY
Perfect for fans of Deanna Raybourn and Ashley Weaver, when a body is found shot to death after an unexpected snowstorm, Lily Adler quickly realizes that some people will stop at nothing to bury their secrets.

Regency widow Lily Adler is looking forward to a quiet Christmastide away from the schemes and secrets she witnessed daily in London. Not only will she be visiting the family of her late husband; she will be reunited with Captain Jack Hartley, her friend and confidante, finally returned after a long voyage at sea.

But secrets aren't only found in London. Jack's younger sister, Amelia, is the center of neighborhood scandal and gossip. She refuses to tell anyone what really happened, even when an unexpected snowstorm strands the neighborhood families together after a Christmas ball. Stuck until the snow stops, the Adlers, Hartleys, and their neighbors settle in for the night, only to be awakened in the morning by the scream of a maid who has just discovered a dead body.

The victim was the well-to-do son of a local gentleman—the same man whose name has become so scandalously linked to Amelia's.

With the snow still falling and no way to come or go, it's clear that someone in the house was responsible for the young man's death. When suspicion instantly falls on Jack's sister, he and Lily must unmask the true culprit before Amelia is convicted of a crime she didn't commit.
---
What do you think about this review?
Comments
No comments posted.

Registered users may leave comments.
Log in or register now!