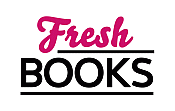 Fall into September books you'll love
"The last person she expects to love is right there!"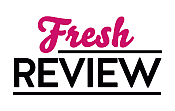 Reviewed by Annetta Sweetko
Posted September 19, 2023

Camille Rivera has her hands full. She is working as a mechanic in her father's shop, helping him raise Vic, the brother who isn't his, and in protecting the teen she finds herself an informant for a cop who only wants the glory of a big bust and could care less if anything happens to her. She is just trying to keep her head above the water that would sink a lesser woman. The last thing she wants is to find herself in the arms of a SAVAGE LOVER.
Nero Gallo's family is mafia. He's used to that life but doesn't always fit in. He would rather be elbow's deep in restoring a car or driving at high speeds. He knows Camille, having gone to school with her but it takes an uninhibited moment to really see her. It's all it takes and he is floored by the emotions he has never been hit with before.
SAVAGE LOVER by Sophie Lark is, at times, a dark mafia book, but is also a romance of two people who need to find one another. Camille's mother was too young for the responsibility of a family and left them, returned a few years later with a son, and then took off, never to be heard from again. Camille's father took the boy in and claimed him as his own. Over the years, Camille heard all kinds of derogatory remarks about her mother and her job as a mechanic and tried to stay above it all. However, there was a time or two when she let her biggest antagonist have it.
Nero is gorgeous, vicious and in Camille's mind, psychotic, but he does rescue her from a dangerous situation and they both realize maybe they don't know each other after all. SAVAGE LOVER can be seen as two misfits finding each other as this is what happens. The romance could even be seen as rather sweet as he doesn't take advantage of her in a forced drugged state. It wasn't him but the drug dealer the cop wanted information on who decided to test her by giving her ecstasy.
SAVAGE LOVER is filled with cars--talk of cars, and love of cars. But there is also a bank heist, getting rid of a corrupt cop, dealing with a horrible life-threatening illness, finding out who Vic's father is (which leads to a whole other problem), and meeting the parents. Which for a mafia family means killers, robbers, extortionists, and such... but the Gallos really are down to earth. And of course, this couple likes to steam up the windows in their cars and everywhere else at every opportunity.
SUMMARY
Two people who believe they're unworthy of love… until they meet each other.

Camille Rivera is drowning. Her father's sick, her brother's in deep with a dirty cop, and her mechanic shop is failing.

Nero Gallo is the neighborhood psychopath. As vicious as he is gorgeous, Camille has watched him burn through every girl in a ten-mile radius, breaking hearts and never, ever getting attached.

Which is why she can't believe it when Nero saves her from a seriously sticky situation. They've lived next to each other all their lives — is it possible she never really knew him at all?

Camille is about to learn that the only thing more dangerous than trusting Nero is falling for him.


The Lark Notes:
I like to call Savage Lover my "James Dean meets Fast and the Furious" novel. Nero is a mood — he's passion and anger and violence wrapped up in an all-too-tempting package. Camille is completely down-to-earth and she'll do anything for the people she loves. They're opposites, but exactly what each other needs. – Sophie

"Savage Lover" is the wild and reckless third act of the "Brutal Birthright" series. It's a stand-alone bully Mafia Romance, complete with HEA and no cliffhangers. It contains blazing hot bedroom scenes for mature readers only!!!
---
What do you think about this review?
Comments
No comments posted.

Registered users may leave comments.
Log in or register now!