"Morocco in 1966 is a land in hidden turmoil"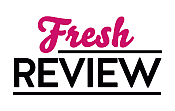 Reviewed by Clare O'Beara
Posted September 14, 2023

Morocco of 1966, is the tension-filled setting for the third Daughters of War story. The first book in the trilogy took place in France under Nazi rule. The second was set in Malta, and this book takes a NIGHT TRAIN TO MARRAKECH. Blithely chasing her dream of being a fashion designer, a young American graduate arrives in Morocco. Vicky Baudin is the daughter of Elise and Victor. You don't need to have read their book, but frequent references are made to characters and the turmoil of war.
Vicky has invited Bea, her cousin, to stay in her rooms in town, but she wants to visit her grandmother Clemence Petier. This lady has not been in contact, and we meet her caring for her elderly mother who has dementia. Clemence bought and restored a ruined mountainside kasbah or fort, and lives here peacefully with staff. The famed designer Yves St Laurent has a house in Marrakech which he visits for inspiration, which explains Vicky's determination to see the city after fashion college.
The timing is chosen to show the raised tensions after the death of a ruler and reforms of the new king. The French still have a semi-colonial attitude, the Americans want to know if Communism is spreading, and political journalists, businessmen, and tribal rivalries are all striking sparks in the tinder-dry heat. The police are widely considered corrupt – imagine the film Casablanca and you'll have a flavour of the intrigue. Vicky just wants to meet family and show her cousin a good time in the exotic markets and bars. But before long the two girls are in trouble way over their heads.
I have visited Morocco and looked up at the Atlas Mountains, which can be seen from Spain across the Mediterranean. A more scenic location with contrasts to urban life can hardly be imagined. Clemence is a major character and she has made good friends here, but still feels haunted by her past. To me, it seems that we spend too much time with her memories and fears, as I really wanted to get on with the adventures of the young explorers. Vicky and Bea meet young American journalists and take in the nightlife, but Clemence visits town to shop and mainly sits in her hermitage. Perhaps the author Dinah Jefferies wanted to spend more time with her character from France before the trilogy ended, tying up threads. This slows down the story for a new reader.
NIGHT TRAIN TO MARRAKECH invokes a time and place that is fascinating to read about and shows us that for some people, the war never really ended.
SUMMARY
The final book in the sweeping historical series from the international bestselling author.
In 1960s Marrakech a young girl travels to meet her estranged grandmother.
Vicky Baudin steps on to the train through Morocco looking for the truth about the woman who gave her father up for adoption decades before. Clemence Petier lives in a kasbah on the edge of the Atlas Mountains, her background shrouded in mystery.
But the past holds secrets that threaten them both.
A face from Clemence's childhood threatens to expose everything she has built a life to hide.
And danger is all around…
When a brutal murder takes place, Clemence and Vicky are forced to band together. Yet Clemence's own dark secret must stay hidden at all costs…
---
What do you think about this review?
Comments
No comments posted.

Registered users may leave comments.
Log in or register now!