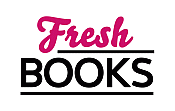 Fall into September books you'll love
"A Standout Paranormal Cozy Infused with Magic, Romance, Mystery, & Feline Support"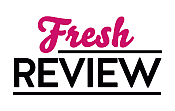 Reviewed by Sandra Martin
Posted September 6, 2023

Mystery Amateur Sleuth | Mystery Cozy
Gretchen Rue blends magic, romance, mystery, small-town charm, and feline assistance to create a standout cozy with her second book in the Witches' Brew Mystery series, DEATH BY A THOUSAND SIPS.
Divorced Phoebe Winchester is adjusting to life in Raven Creek, WA. She's experimenting with her late aunt's tea blends and running the tea shop and bookstore, The Earl's Study. Aunt Eudora is a hard act to follow, but Phoebe is finally getting her feet under her. Looking to increase the shop's book inventory, Phoebe attends an estate sale at the Weatherly Manor. Madeline Morrow, the severe-looking woman running the estate sale, is helpful, but not too friendly. As the bidding gets underway, a murderer decides Madeline Morrow must go and Phoebe stumbles upon her dead body in an alcove in the mansion. Who wanted the woman dead? And did it have something to do with a cryptic phone call Phoebe overheard? As Phoebe starts investigating, she runs across disinherited relatives, a missing heir, a crying assistant, a funny shell corporation, and a murderer intent on keeping Phoebe quiet. Phoebe must use her smarts, witchy spells, and some help from her new Raven Creek friends to solve this crime of greed.
DEATH BY A THOUSAND SIPS is a solid, quirky, and highly entertaining mystery. The writing is excellent and each scene is well-planned, moving the story forward with logical clues and actions. The paranormal elements are woven nicely into the mystery and the scene where Phoebe uses time stoppage to avoid a serious accident is wonderfully written and full of tension. Phoebe is a strong protagonist learning how to run her late aunt's bookstore teashop, while also learning how to control and harness her inherited powers as a witch. These powers uniquely enhance Phoebe's crime-solving abilities. Phoebe also has a couple of potential love interests and several unique coworkers to round out her life. Bob, her feline companion who came with the inherited house, is a great sidekick and he's forcing Phoebe to admit she's a genuine cat person. DEATH BY A THOUSAND SIPS is filled with magical tea blends, great food, warm people, witchy spells, lovable cats, and a darn good mystery. No writing is wasted, and I enjoyed every magical page! Recipes included!
SUMMARY
Phoebe Winchester is back on the case in Raven Creek when a body is discovered at an estate sale in Gretchen Rue's second book in the Witches' Brew mystery series, perfect for fans of Laura Childs and Cleo Coyle.

Ever since she moved to Raven Creek, Washington, Phoebe Winchester knew she would have to grow accustomed to having a lot on her plate. She's beginning to make the Victorian manor she inherited from her dear and adventurous Aunt Eudora feel more like home, successfully running the bookstore and tea shop, The Earl's Study, and learning to harness her recently discovered magical powers. But when she discovers a dead body at an estate sale—even Phoebe wonders if this is simply too much.

Rumors of Phoebe's involvement force her to take action; she needs to find the killer and clear her own name, once again. She enlists Rich Lofting, the handsome private detective and her childhood friend, in her investigation, all while she sorts out her unresolved feelings for him. Is there something more sinister lurking in the shadows of this small tight-knit town? And does Phoebe really want to find out?

With a dash of magic, a pinch of sleuthing skills, and a spoonful of friendly assistance, Phoebe needs to uncover the killer to keep Raven Creek safe once again. But if she doesn't—will she find herself in even more hot water?
---
What do you think about this review?
Comments
No comments posted.

Registered users may leave comments.
Log in or register now!