"Robb combines personal details with suspenseful mystery..."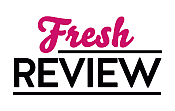 Reviewed by Ruth Castleberry
Posted September 5, 2023

Romance Suspense | Thriller Police Procedural
The first part of PAYBACK IN DEATH is an unusual treat as Eve and Roarke take a real vacation and, after spending a week in Greece, visit Roarke's family farm in Clare, Ireland. Eve uses the occasion to surprise Roarke with a family portrait that incorporates his Irish family members with the NY branch – which includes the feline Galahad and Summerset. When Roarke's aunt inquires about what her nephew gave Eve, she explains he created Thin Shield, a protective body armor, and gifted her entire bullpen with coats, vests, and uniforms.
Returning to New York, Eve is surprised to see her gift hanging over the mantel in a place of honor when she gets a call to an unattended death. Retired Captain Martin Greenleaf is found dead by Detective Donald Webster, who is desperate for Eve to handle the case. Greenleaf was head of the Internal Affairs Bureau for the New York Police Department.
While staged like a suicide, Webster is doubtful since he is there for an afternoon of watching sports, and Greenleaf hasn't been down. There are many questions, and the death is ruled suspicious, so Eve and Peabody start looking for suspects. An unlocked bedroom window appears to be the point of access. The corner finds the manner of the scanner burn, and the victim's fingerprints on the scanner do not support Greenleaf killing himself.
The volatility of investigating an IAB manager draws fire from some officers, and one, Detective Lansing, physically attacks Eve in the parking garage at headquarters. He is drunk and out of control as he brutally assaults Eve, accusing her of not doing her job. Emotions run high as the investigation into the murder of a man who investigated accused police officers' misdeeds.
Within a few days, an attempt on the life of Greenleaf's son is prevented but adds a clue to searching for suspects. After consulting with Dr. Mira, Eve determines the investigation must focus on a police family whose officer committed suicide, and there was additional family fallout.
J. D. Robb fabricates an intimate, complex mystery in PAYBACK IN DEATH, her 57th In Death novel featuring Eve Dallas. Readers catch up on what's happening in Eve Dallas's New York precinct and with her friends, Mavis and Leonardo, and Summerset and Galahad. What is typical about Ms. Robb's storytelling is its excellent character development and suspense.
SUMMARY
#1 NYT bestselling author J.D. Robb solves a harrowing case standing for one of her own.
Lt. Eve Dallas is just home from a long overdue vacation when she responds to a call of an unattended death. The victim is Martin Greenleaf, retired Internal Affairs Captain. At first glance, the scene appears to be suicide, but the closer Eve examines the body, the more suspicious she becomes.

An unlocked open window, a loving wife and family, a too-perfect suicide note—Eve's gut says it's a homicide. After all, Greenleaf put a lot of dirty cops away during his forty-seven years in Internal Affairs. It could very well be payback—and she will not rest until the case is closed.
---
What do you think about this review?
Comments
2 comments posted.
Re: Robb combines personal details with suspenseful mystery...

this is really amazing
(Amy Baker 7:26am September 6)
you can also visit https://sassastatuscheck350.co.za/
(Amy Baker 7:26am September 6)
Registered users may leave comments.
Log in or register now!