"Lt. Eve Dallas fights to bring justice to one of their own."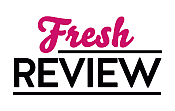 Reviewed by Annetta Sweetko
Posted September 5, 2023

Romance Suspense | Thriller Police Procedural
Barely back from time spent in Greece, soaking up the sun and Ireland, soaking up family, Lt. Eve Dallas gets called to an unattended death. Within moments Eve realizes this is a homicide and likely a bit of PAYBACK IN DEATH. Retired Captain Martin Greenleaf's death was made to look like a suicide, but the former head of Internal Affairs wasn't the type. With that knowledge, a few things don't add up in her mind, leading Dallas down the homicide path. Now to weed out so many who would want payback against the man who policed the police.
PAYBACK IN DEATH brings back many fan favorites and allows readers to walk through the process with Lt. Dallas and her team as they solve another thriller. Too many things didn't fit the scenario that the killer tried to set up as a suicide and almost immediately Dallas has a suspect, but watching as she and her people get to the truth of how and why will keep readers riveted.
The bullpen, a crazed cop, Peabody, and, of course, Roarke fill the pages as Lt. Dallas ekes out the truth. Webster, the IAB man who once thought he was in love with Eve and got a taste of Roarke's righteous fury, finds the captain as he and his former boss were close and met up often. He is the one who puts in the call and requests Dallas because he knew anyone else might not look deeper and just call it suicide. He trusts her to find the truth.
Even in the process of digging down to the facts, there are some sentimental and a few very lighthearted moments. In Ireland with his family, the gift that Eve gives Roarke for their third anniversary is one of the sweet moments--have a tissue ready! Laughter comes in various forms, as with Jenkinson's eye-burning ties; Santiago and his cowboy hat; Baxter and Trueheart's camaraderie; and Bella and her adorableness. The one that really cracked me up was the discussion Eve and Roarke have on beaming from place to place. She was complaining about the traffic and wanted to know why he hadn't invented something that would "poof" them from place to place. This leads to a conversation that only these two could have. It has me chuckling just thinking about it!
Procedures, danger (garages can be very dangerous) and intrigue fill the pages but the moments of warmth, fun, and love balance it all out as you read. PAYBACK IN DEATH will have you mesmerized.
SUMMARY
#1 NYT bestselling author J.D. Robb solves a harrowing case standing for one of her own.
Lt. Eve Dallas is just home from a long overdue vacation when she responds to a call of an unattended death. The victim is Martin Greenleaf, retired Internal Affairs Captain. At first glance, the scene appears to be suicide, but the closer Eve examines the body, the more suspicious she becomes.

An unlocked open window, a loving wife and family, a too-perfect suicide note—Eve's gut says it's a homicide. After all, Greenleaf put a lot of dirty cops away during his forty-seven years in Internal Affairs. It could very well be payback—and she will not rest until the case is closed.
---
What do you think about this review?
Comments
No comments posted.

Registered users may leave comments.
Log in or register now!