"Holds your attention from the captivating start to the unique conclusion... "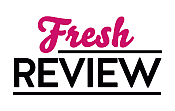 Reviewed by Evie Harris
Posted August 28, 2023

Thriller Psychological | Mystery
They are a likeable couple. He is actually more attractive than she is, which is what he wants. He doesn't want people to remember her. They have an unusual profession. They are grifters currently operating in France. They are very good at what they do. After all, he has trained her well. She chooses their next victim, but she becomes uneasy when he seems too interested in her. Has he taught her too well?
Nine people meet in a rental house in Joining them Provence for a scheduled vacation. Some are family and some are friends. The only person they don't know well is Lulu, the woman who has been hired as a chef. Readers will spend much of the time reading this book wondering: How are all these people connected? On the surface, the guests seem nondescript. But don't be fooled, they are not.
Well plotted, every aspect of SUN DAMAGE by Sabine Durrant is captivating. The characters are flawed and their most interesting attributes are their secrets. Lulu's secrets just might be her undoing and with atmospheric tension throughout, the narrative moves quickly. How long can all these secrets stay hidden away?
I found SUN DAMAGE to be an excellent psychological thriller. It holds the reader's attention from the start to the unique conclusion. As for Lulu, she is one of the most complex characters I have ever encountered. Highly recommended.
SUMMARY
Reminiscent of the works of Patricia Highsmith and Lucy Foley, a compulsive psychological thriller—"the perfect poolside reading" (Guardian)—involving gorgeous grifters on the loose in the south of France who prey on a group of unsuspecting vacationers . . . and each other.
The heat is intense. The secrets are stifling. And there is no escape.
In a tiny village in Provence, nine guests arrive at a luxury holiday home.
The visitors know each other well, or at least they think they do.
The only stranger among them is Lulu, the young woman catering their stay. But Lulu is not exactly the woman on the video the guests thought they'd hired. Turns out Lulu has plenty to hide—and nowhere to run as the heat rises.
In this seemingly idyllic getaway, under the scorching sun, loyalties will be tested, secrets exposed, and tensions pushed to the brink . . .
Dripping in intrigue, Sun Damage is a glamorous, witty, and totally riveting story chock full of secrets, lies and . . . more lies.
---
What do you think about this review?
Comments
3 comments posted.
Re: Holds your attention from the captivating start to the unique conclusion... 

Best one, thanks for sharing.
(Myra Singh 7:00am August 29)
bgagtgagthathq3njrklm,.'/d
(Jordankelvin700 Jordankelvin700 7:01am August 29)
rgrgrg
(Jordankelvin700 Jordankelvin700 7:01am August 29)
Registered users may leave comments.
Log in or register now!