"Who killed the former governor? And, why?"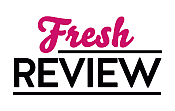 Reviewed by Evie Harris
Posted August 9, 2023

Thriller Political | Thriller Legal
When the death of a former governor of New York is ruled a murder, the chief suspect is his soon-to-be ex-wife. After all, his doorman has identified her as being the woman entering the building at the time he was killed. She is arrested, charged, and tried. The results of the trial? There are no spoilers here, but reading this impeccably detailed book places readers into the world of those who work tirelessly to solve crimes. Also superbly detailed is the minutia that can be involved in investigations as well the available technology.
Replete with a varied cast of characters which includes an ex-wife, a soon-to-be ex-wife, mob members, an assassin, federal prosecutors, a creepy aide to the governor, and an investigator who is the most memorable of all, CENTRAL PARK WEST by James Comey is a deftly plotted and exciting narrative that moves very quickly. I found the complex dynamics between different law agencies, and how our legal system works and sometimes doesn't, completely fascinating. There are twists and turns and some surprises I didn't see coming.
CENTRAL PARK WEST is a well-told crime novel that keeps readers engaged from start to finish. Highly recommended.
SUMMARY
A Newsweek and Reader's Digest most-anticipated read of 2023.
In the thrilling first crime novel from the former director of the FBI, a murder investigation reveals deadly connections between high-ranking politicians and the mafia.
The gripping crime fiction debut from former FBI director James Comey takes readers deep inside the world of lawyers and investigators working to solve a murder while navigating the treacherous currents of modern politics and the mob.
When a years-long case against a powerful mobster finally cracks and an unimpeachable witness takes the stand, federal prosecutor Nora Carleton is looking forward to putting the defendant away for good. The mobster, though, has other plans. As the witness's testimony concludes, a note is passed to the prosecution offering up information into the assassination of a disgraced former New York governor, murdered in his penthouse apartment just days before. It's enough to blow the case wide open, and to send Nora into a high-stakes investigation of conspiracy, corruption, and danger.
Drawing from the author's decades in federal law enforcement, including his years in Manhattan as a mob prosecutor and later the chief federal prosecutor, Central Park West is a fast-paced legal thriller with an intriguing plot enriched by real-life details and experiences. That unique perspective gives the novel much of its allure, but it's the unforgettable characters, shocking twists, and courtroom scenes as authentic as they are dramatic that will leave readers looking forward to more from this bold new talent in the genre.
---
What do you think about this review?
Comments
No comments posted.

Registered users may leave comments.
Log in or register now!