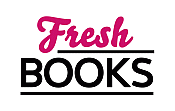 Fall into September books you'll love
"Welcome Back to Old Town!"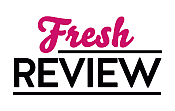 Reviewed by Alison Ellis
Posted June 1, 2023

Mystery Cozy | Mystery Culinary
Sophie Winston is busy organizing the Association of Ghost Kitchen convention in Old Town. Ghost Kitchens are the newest "it" restaurant business venture for delivery only customers. Never one to sit idle for too long, Sophie is also a member of A Healthy Meal, a group that provides meals for children less fortunate. During A Healthy Meal's lunch meeting, organized by Old Town native Geraldine Stansfield, also known as Mrs. Does-It-All-Flawlessly, a man is found stabbed on the floor of Geraldine's perfectly decorated dining room. Who is this man? No one seems to know. Or they aren't telling if they do.
Geraldine is beside herself. She has just lost her husband, of her two sons, only one of them is a functioning member of society, and she knows she is being set up to take the fall. Who would do this? Sophie and her forever sidekick, Nina, vow to help Geraldine get to the bottom of who this man was and why Geraldine is being targeted. As other unfortunate mishaps happen during their investigation, Sophie is going to have to stay on her toes or she just may be the next victim of a killer who is determined to keep secrets buried. For good.
THE DIVA DELIVERS ON A PROMISE by Krista Davis did just that--it delivered. If there is ever an author and a series to get a reader out of a slump, Davis's Domestic Diva Mystery series is it. This sixteenth installment was full of mystery, helpful tips, mouth-watering food, and as always, a few laughs. All of our favorite characters make an appearance, Nina, Natasha, Bernie, Mars, Wong, and of course Sophie's beloved dog and cat. The descriptiveness of the setting in this series set in Old Town is quaint, cozy, and ideal for fans of the cozy mystery genre. How I would love to sit in Sophie's kitchen with a cup of coffee! The mystery itself was superbly plotted, with various subplots to keep you guessing at what could possibly happen next.
One of my absolute favorite things about cozy mysteries, especially a long-running series such as the Domestic Diva Mystery series, is that it always feels like coming home again and catching up with friends. THE DIVA DELIVERS ON A PROMISE packs so much in with the mysteries, the friendships, and the useful domestic tips and tricks that before you know it, you have turned the last page. As always, there are recipes included! I will definitely be trying the Peach Crisp with Oatmeal Crumble soon.
I always recommend that you start any cozy mystery series at the beginning to get the full background of these delightful characters and past adventures, but this can be read as a standalone. Lucky you if you get to start at the beginning and lavish in the storytelling of Krista Davis!
SUMMARY
The latest in the New York Times bestselling author's enormously popular series that features maven of entertaining and sometime sleuth Sophie Winston—a young Martha Stewart in the making. Delicious recipes and the picturesque setting of Old Town Alexandria, Virginia, make this a delight for fans of Diane Mott Davidson and other culinary cozies.

Sophie is busy handling the first ever convention of the Association of Ghost Kitchens—restaurants that do delivery only—but she's taking a little time out for a lunch meeting organized by A Healthy Meal. The group is dedicated to providing meals for children in need, and as a bonus, it'll give Sophie the perfect opportunity to ogle the lavish Old Town home of socialite Geraldine Stansfield. Gerrie's dining room is impeccably furnished, the table laden with gleaming crystal and prized china. If it weren't for the dead man lying on the floor, everything would be perfect . . .

No one knows the victim—or at least, no one claims to. But a little snooping by Sophie reveals links to many local notables. In fact, not only was he a client of Geraldine's late husband, an attorney—every member of the Stansfield clan knew the deceased. But only one knows what he was doing in Gerrie's house.

Gerrie's elegant abode looks spotless, but there's plenty of dirty linen in those family closets. Now Sophie will have to get the killer to come clean before he spoils another appetite—for good . . .

Includes delicious recipes and fabulous decorating tips!
---
What do you think about this review?
Comments
No comments posted.

Registered users may leave comments.
Log in or register now!