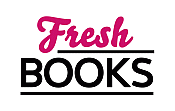 Fall into September books you'll love
"A Highly Recommended Regency Filled With Mystery, Scandal, and High Stakes Rescues"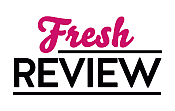 Reviewed by Sandra Martin
Posted May 30, 2023

Lady Augusta Colebrook is not one to conform to Regency London's strict societal demands. At forty-two, she and her recently widowed twin sister, Lady Julia Colebrook, have had enough of being ignored or dismissed. They are ready to live life on their own terms and help the less fortunate in Alison Goodman's THE BENEVOLENT SOCIETY OF ILL-MANNERED LADIES.
Lady Davenport enlists Lady Julia and Lady Augusta to take care of a small blackmailing problem for her. Impressed with their skills, Lady Davenport asks them for a bigger favor, one which involves rescuing her goddaughter from her violent husband, Sir Reginald Thorne. Thorne is a vicious man who keeps Caroline imprisoned and drugged within her home. As Lady Augusta and Lady Julia embark on their mission, their journey is interrupted by highwaymen. Lady Augusta defends her carriage and grazes one man with a bullet. The man turns out to be the exiled Lord Evan, who had been charged with another man's murder years before. Lady Augusta and Lady Julia remember Lord Evan and take the unconscious man with them to play a part in their plan to rescue Caroline. What happens next, is a full-out battle and escapade that secures the adventurous spirit in Lady Augusta.
After their first case is complete, Lady Augusta and Lady Julia are joined by Lord Evan on two more cases. The second case involves the kidnapping of a young girl named Marie-Jean, who is now being held against her will in a brothel. The third case involves Lord Evan's sister's unwilling admittance to Brothwell House for the mentally insane. As the trio fights for the unfortunate and wrongly imprisoned, they are assisted by their butler, Weatherly, and their footman, Samuel. The story is further influenced by Lady Julia's breast illness, and its effects on both her and her sister, as well as Lady Augusta's developing feelings for Lord Evan.
THE BENEVOLENT SOCIETY OF ILL-MANNERED LADIES by Alison Goodman is full flat-out Regency fun. Lady Augusta and Lady Julia are older than the usual Regency heroines, and they have the life experiences and the impatience for nonsense (see dedication) to push past boundaries and forge a new path. The novel is separated into three cases that build upon each other nicely. The dire situations and rescues are full of adventure and peril. Lady Augusta is logical and a true problem-solver and Lady Julia is a perfect companion as she is quick on her feet and a good actress. Together, they make a fun, fashionable, free-spirited, and unflinching crime-solving duo. Lord Evan rounds out their team, bringing with him strength, wit, courage, and compassion. He and Lady Augusta make a nice romantic duo, and the last case ends on a cliffhanger that will keep readers eagerly awaiting the next book. This is a highly recommended novel for its intelligent writing, adventurous characters, and non-stop action.
SUMMARY
A high society amateur detective at the heart of Regency London uses her wits and invisibility as an 'old maid' to protect other women in a new and fiercely feminist historical mystery series from New York Times bestselling author Alison Goodman.

Lady Augusta Colebrook, "Gus," is determinedly unmarried, bored by society life, and tired of being dismissed at the age of forty-two. She and her twin sister, Julia, who is grieving her dead betrothed, need a distraction. One soon presents itself: to rescue their friend's goddaughter, Caroline, from her violent husband.

The sisters set out to Caroline's country estate with a plan, but their carriage is accosted by a highwayman. In the scuffle, Gus accidentally shoots and injures the ruffian, only to discover he is Lord Evan Belford, an acquaintance from their past who was charged with murder and exiled to Australia twenty years ago. What follows is a high adventure full of danger, clever improvisation, heart-racing near misses, and a little help from a revived and rather charming Lord Evan.

Back in London, Gus can't stop thinking about her unlikely (not to mention handsome) comrade-in-arms. She is convinced Lord Evan was falsely accused of murder, and she is going to prove it. She persuades Julia to join her in a quest to help Lord Evan, and others in need—society be damned! And so begins the beguiling secret life and adventures of the Colebrook twins.
---
What do you think about this review?
Comments
No comments posted.

Registered users may leave comments.
Log in or register now!