"Who knew patrolling a National Park could be this hazardous?"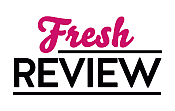 Reviewed by Clare O'Beara
Posted May 23, 2023

Olympic National Park, Washington, provides rugged scenery in EXPLOSIVE TRAIL. I love this K9 series of linked books about highly trained dogs and their handlers. The latest series follows dogs working with the National Parks Service. Willow Bates features in this third book of the Pacific Northwest K-9 Unit series. As usual, various cases unfold in each book, with a running thread of a murder case.
Willow has a handsome and loyal Pointer called Star, at her side. Most dogs with the Parks Service are search and rescue or tracking dogs. Star is trained to search for explosives or firearms. Their expertise is needed when a miscreant starts setting explosive charges on trail markers. Stupid as this seems, it escalates when hikers are hurt in an explosion. Then Willow, searching for more problems, is caught off guard and injured.
FBI agent Theo Bates gets the news and hurries to the hospital in Seattle, which necessitates a helicopter trip because he works in Washington D.C. when he's not sent undercover. The long and tension-filled separations have put a strain on his marriage with Willow, and she has recently asked her husband for a divorce. Weighed down by work stress, Theo agreed, but that was before a bombing campaign put his wife in jeopardy. Now he knows he needs to protect her. Willow has only just discovered she is expecting a baby, and Theo is about to find out about this additional responsibility. Willow really doesn't think they can make their marriage work, but for the baby's sake, she might consider trying.
The multitude of people traipsing in and out with boots on can confuse a reader, but some of the other dog handlers played a starring role in earlier books. These characters are part of a team, and anyone not with a dog is suspect. Theo and Willow race to uncover the bomber's motives – if there are any – and identity. I laughed when they paid a visit to Forks, but no vampires were in sight. Confusing the issue is that Mara Gilmore, who was part of the K9 unit, has vanished after being accused of a double murder. References keep being made to this case, tying the book to the whole series of stories by different authors.
Terri Reed is among my favourite of the K9 series authors. Her women are strong and able people with technical training and the voice of authority. Her dogs wag their tails right off the page and into the reader's lap. I love the wild terrain of EXPLOSIVE TRAIL as much as the portrayal of deranged criminals and operational hazards. Pacific Northwest is a great concept for a series and well worth following.
SUMMARY
Can an officer and her K-9 partner
survive a bomber with a vendetta?
When a serial bomber's explosion in Olympic National Park lands K-9 officer Willow Bates in the hospital, her estranged husband, FBI agent Theo Bates, rushes to her side. He's determined to protect her and the baby he didn't know she was carrying. But the bomber has revenge on his mind and will stop at nothing to finish them off.
---
What do you think about this review?
Comments
No comments posted.

Registered users may leave comments.
Log in or register now!