"Three women take a chance on love and their dreams."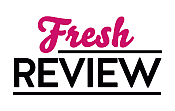 Reviewed by Kim Roller
Posted May 22, 2023

Bonnie, Loretta, and Avril Brincks make up the members of the Mermaids, the house band for the local pub, The Salty Sailor. Bonnie is the lead singer, Loretta is the drummer, and Avril is the lead guitarist. This family female of musicians, singers, and songwriters is about to face the future, past, and present as their three lives go in different directions.
J.J. Walker is a recently divorced and retired pizza shop owner. He's invited to Moonlight Harbor to visit friends over the holiday season and given the chance to buy The Salty Sailor. J.J. 's life is about to change when he meets a Mermaid. Together, these three Mermaids may just find their destiny on Mermaid Beach.
MERMAID BEACH by Shelia Roberts is the seventh book in her Moonlight Harbor series. The story is about three generations of women whose dreams revolve around the music industry in Nashville, Tennessee. Loretta the Glamma left Music City when she found true love with her late husband. Bonnie went to Nashville only to come home heartbroken and pregnant, raising her daughter and not discussing her past. Avril is the daughter who has dreams of making it big as a songwriter in Nashville after hearing stories of her Glamma's experiences, but Bonnie tries to keep her daughter close and safe by dissuading her from leaving Moonlight Harbor.
MERMAID BEACH has betrayal, desire, and determination to find love again and make your dreams come true, even if it's not what you thought it would be. Three women find their lives changing, while secrets come out and trepidations are put aside to find the thing, they've wanted all their lives. Family is the centerpiece of this sweet romance about three generations and their views on how to handle their dreams coming true. They'll figure out what is important to them and how to go about getting it. As they help each other find their way through the difficulty of their lives it'll bring them closer to each other and the people around them.
Sheila Roberts' MERMAID BEACH is a story of the closeness of three generations of women and how they are there for each other no matter what as a family. And how their friends, fans, and community are behind them. It is a sweet romance set in a coastal tourist town in Washington with quirky characters. Roberts writes with some humor, features some characters who find love later in life, and that no matter the problem family is there for you. A wonderful story that continues the Moonlight Harbor series, and is a must-read for Sheila Roberts fans as well as a great introduction to the citizens of Moonlight Harbor for readers new to this series.
SUMMARY
USA TODAY bestselling author Sheila Roberts takes listeners back to Moonlight Harbor with a story of music, hopes, dreams and family, brimming with Sheila's trademark humor and heart.
Bonnie Brinks and her all-woman band, The Mermaids, are the pride of Moonlight Harbor. They're the house band at The Drunken Sailor, and that's just the right amount of fame for Bonnie. A lifetime ago, she went to Nashville to make it big, but she returned home with a broken heart and broken dreams. Now she's got a comfortable life and a brilliant daughter, Avril, who plays for The Mermaids alongside Bonnie and Bonnie's mother, Loretta.
Avril has big dreams of her own. Her life in Moonlight Harbor is good—she loves singing and playing guitar with The Mermaids, and she has the sweetest, most loyal boyfriend a girl could ask for—but it all feels so…small. She can't help wondering if there's something more out there for her. And she doesn't understand why her mom won't support her going to Nashville to find out.
Meanwhile, Bonnie threw in the towel on her love life long ago, but Loretta sure hasn't. She's determined to be swept off her feet, and she wants the same for her daughter. When the hunky new owner of The Drunken Sailor turns the tables on the band and Avril announces she's leaving Moonlight Harbor, Bonnie's comfortable life seems to be drifting away. Will these three generations of Mermaids find their happy endings on the Washington coast? Or will the change in the winds leave them all shipwrecked?
---
What do you think about this review?
Comments
No comments posted.

Registered users may leave comments.
Log in or register now!